Booka Shade delivers the final installment of the Contour EP on Blaufield Music, bringing together five new tracks for the acclaimed duo.
---
Few artists have stood the test of time like the mighty Booka Shade. The duo initially took the spotlight almost twenty years ago with their breakout EP Memento! and as time has progressed, they have remained on the cutting edge of top-tier dance trends with style and grace. From the game-changing More to 2020's dance floor heater Blaze of Unity, Booka Shade has written the book on underground melodic house grooves. Now, before the illustrious duo hits the road back to the US and takes the stage at Day To Night Festival in San Francisco on October 15, they've dropped Contour EP on Blaufield Music.
Steadily releasing one single at a time over the past ten weeks, Booka Shade has perfected the art of luring in listeners from around the globe with their latest body of work. The Contour EP delivers a potent dose of techno-tinged, melodic house bangers with just the right amount of restraint, as evidenced in "Blue Elephant (Contour 4)." However, the EP opens with "Confide (Contour 1)," as driving kick drums and rolling hi-hats control the vibe to further display their characteristic dark, gritty undertones in a fresh light.
Booka Shade has always had a knack for stringing together various production styles in a way that perfectly reflects their fruitful studio experience. "Corrosion (Contour 2)" pushes the tempo as a bouncing low-end carries a vibrant, 80's vibe tailor-made for sunset. While "Little Treasure (Contour 3)" delivers a proper dose of warehouse-ready melodic house. Masterful synths and well-thought-out percussion give this track a supernatural ambiance from start to finish.
The Contour EP closes with a powerful rework of "Confide (Contour 1)." Booka Shade boosts the more industrial, techno-driven side of their productions and transforms an already fantastic track into a certified dance floor weapon. Pairing the gritty transformation of the front half of the track, a genuinely gorgeous melodic journey defines the middle of the track before returning to the dark side to close the curtains on Contour with a bang.
Booka Shade's Contour EP is out now on all major platforms. Give it a listen, and let us know if we'll see you at one of their shows on Twitter!
Stream Booka Shade – Contour EP on Spotify:
---
Booka Shade – Contour EP – Tracklist:
Confide (Contour 1)
Corrosion (Contour 2)
Little Treasure (Contour 3)
Blue Elephant (Contour 4)
Confide (Contour 1) (Booka Shade Rework)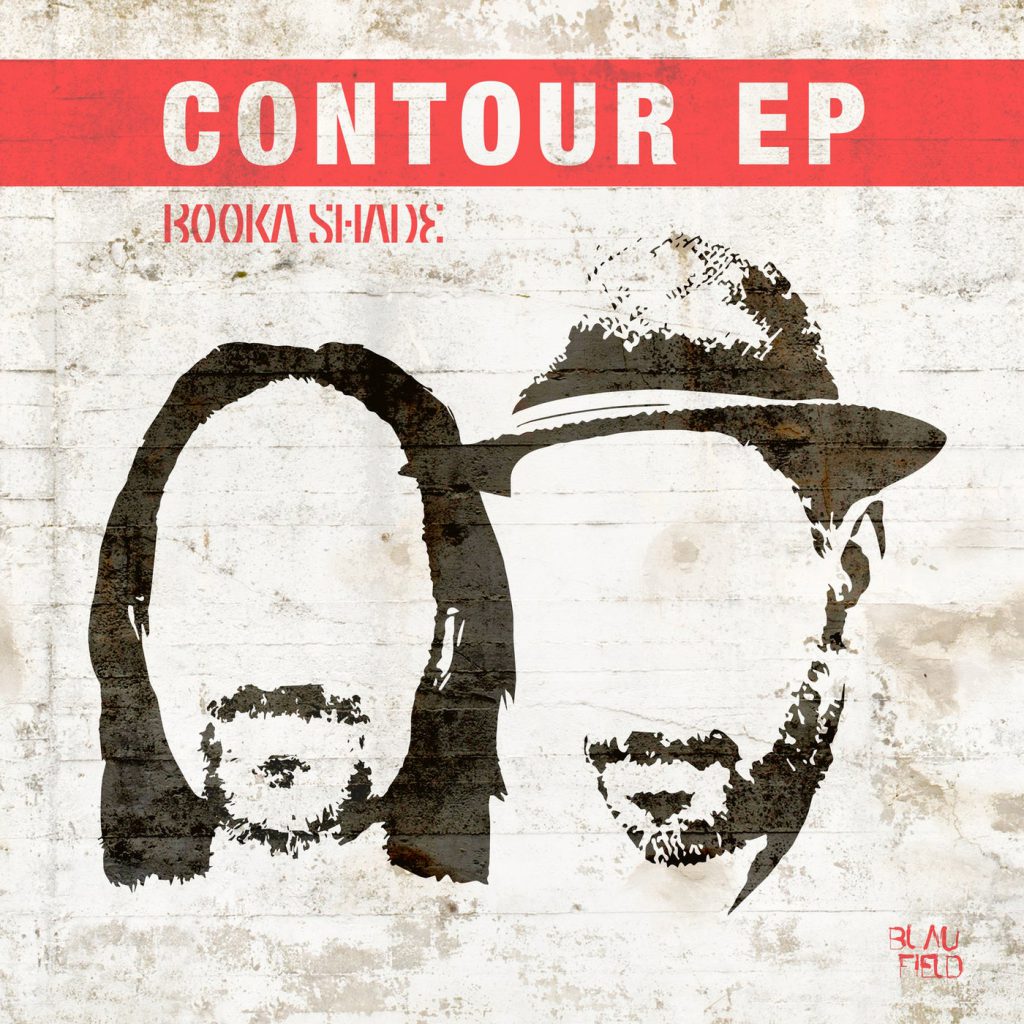 ---
Follow Booka Shade on Social Media:
Website | Facebook | Twitter | Instagram | SoundCloud | YouTube