Qlank returns to Night Bass with the Workshop EP that delivers an intentional musical message through its three carefully crafted tunes.
---
Giving us pure grit to nautical pings and everything in between – Qlank spins listeners through immaculate builds and breakdowns, with no two exactly alike on each passing release. Over the years, one of his biggest homes has been on AC Slater's Night Bass with releases like the Weird Times and Alien EPs. Now, Qlank returns to the imprint and is putting on a clinic with his latest three-track EP, Workshop.
The flow and vibe are never lost on the Workshop EP, as each track offers several catchable beats to drive the dancefloor while maintaining its own vision. Previously released single, "The Count," opens up with instantaneous kandi-kid, bounce house vibes reminiscent of a simpler time. Qlank quickly cuts in darker layers while simultaneously leading into seamless breakdowns that activate all the crowd's shufflers. The hook is catchy while remaining exciting throughout, making it a nice trick & treat for the ears.
The true gem of the EP comes from "Outta Nothing." This track lends a more chilled-out pace while retaining a funky drive that is soon answered by the song's powerful message. Descending and ascending line structures contrast at the same time as the words, easily depicting hope throughout struggle.
Echo-location reverbs and nautical pings provide some ironic context to the EP's closing "Submarine." This record starts out somewhat chaotic, only to mellow out toward the middle, then drop even wilder on the second take. Wavy synth tones add comfort for the house heads while the track primarily extends toward a tougher aesthetic.
Clever and intentional use of music composition skills naturally leads the listener to agree that this EP is appropriately named Workshop. Continuing on a path of inter-genre growth, Qlank does not disappoint, bringing both musicality and strong beat matrixes to offer an infectious mix.
Shuffle on with Qlank and give Workshop a listen on Spotify or your preferred platform. Let us know which track is your favorite on Twitter!
Stream Qlank – Workshop on Spotify:
---
Qlank – Workshop – Tracklist:
The Count
Outta Nothing
Submarine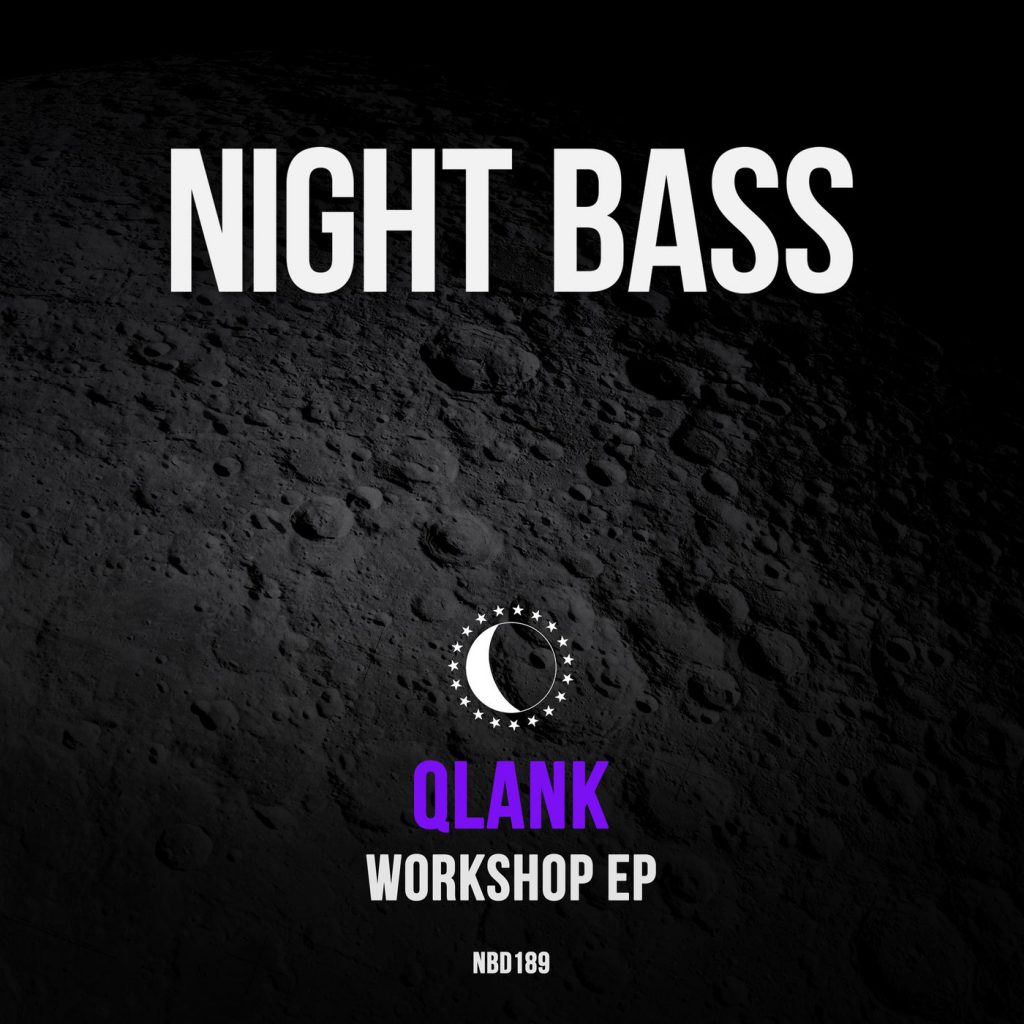 ---
Follow Qlank on Social Media:
Facebook | Twitter | Instagram | SoundCloud | YouTube