TSHA solidifies her presence in the scene with the release of her debut album on Ninja Tune, Capricorn Sun, that's filled with beautiful tracks.
---
If there's one artist on the rise in the scene who has continually impressed over the past few years, it's TSHA. While she steadily built on her career with a plethora of releases and stunning performances, 2022 has seen her reach even greater heights in the scene. Earlier this year, she graced the stage at festivals like Lollapalooza, Glastonbury, North Coast, and Portola while supporting Flume on his recent tour stops and playing in Ibiza as well. On the release front, TSHA joined the famed fabric presents series with a gorgeous collection of tunes back in May and delivered a number of singles that captivated her fans.
Now, as the final months of the year begin to take hold, TSHA returns to Ninja Tune with her biggest body of work to date, her debut album Capricorn Sun. Out now across all platforms, this 12-track album ties in the self-taught producer's previously released singles such as "Running," "Giving Up" with Mafro, "Water" with Oumou Sangaré, and "Dancing In The Shadows" with Clementine Douglas while layering in some fresh soundscapes for listeners to explore as well.
A dynamic range of moods and emotions are found throughout the runtime of Capricorn Sun, which sees TSHA flex her innate ability as a producer. After opening the album with piano notes, spoken word vocals, and pensive atmospheres on "Galdem," she gracefully glides into "The Light" to give listeners a moment to dance their worries away with uplifting tones. These carry into "OnlyL," one of the standout tracks on Capricorn Sun that sees TSHA team up with NIMMO to blend soothing vocals with a beat that will induce just enough energy to get your body moving.
"Anxious Mind" is another gem found on Capricorn Sun with its pop-forward vocals that bring Clementine Douglas back into the mix. This one carries a similar brooding nature that was found on "Dancing In The Shadows" while providing a backing breakbeat that you'll find yourself hypnotized by when listening. TSHA also offers a touch of funk-fueled fun on "Power" which is perfect for dancefloors with its retro disco elements and percussion-heavy nature that permeate its runtime. This all builds into the outro, "Nala," which closes out the EP in a magnificent way with its warm, soothing sound that feels like TSHA is giving you a warm hug to say it's not goodbye forever but see you later instead.
Listen to Capricorn Sun on Spotify or your favorite platform, and let us know what your thoughts are on TSHA's debut album over on Twitter.
Stream TSHA – Capricorn Sun on Spotify:
---
TSHA – Capricorn Sun – Tracklist:
Galdem (Intro) 
The Light 
OnlyL (feat. NIMMO) 
Water (feat. Oumou Sangaré) 
Dancing In The Shadows (feat. Clementine Douglas) 
Giving Up (feat. Mafro)
Anxious Mind (feat. Clementine Douglas) 
Time 
Power 
Running 
Sister 
Nala (Outro)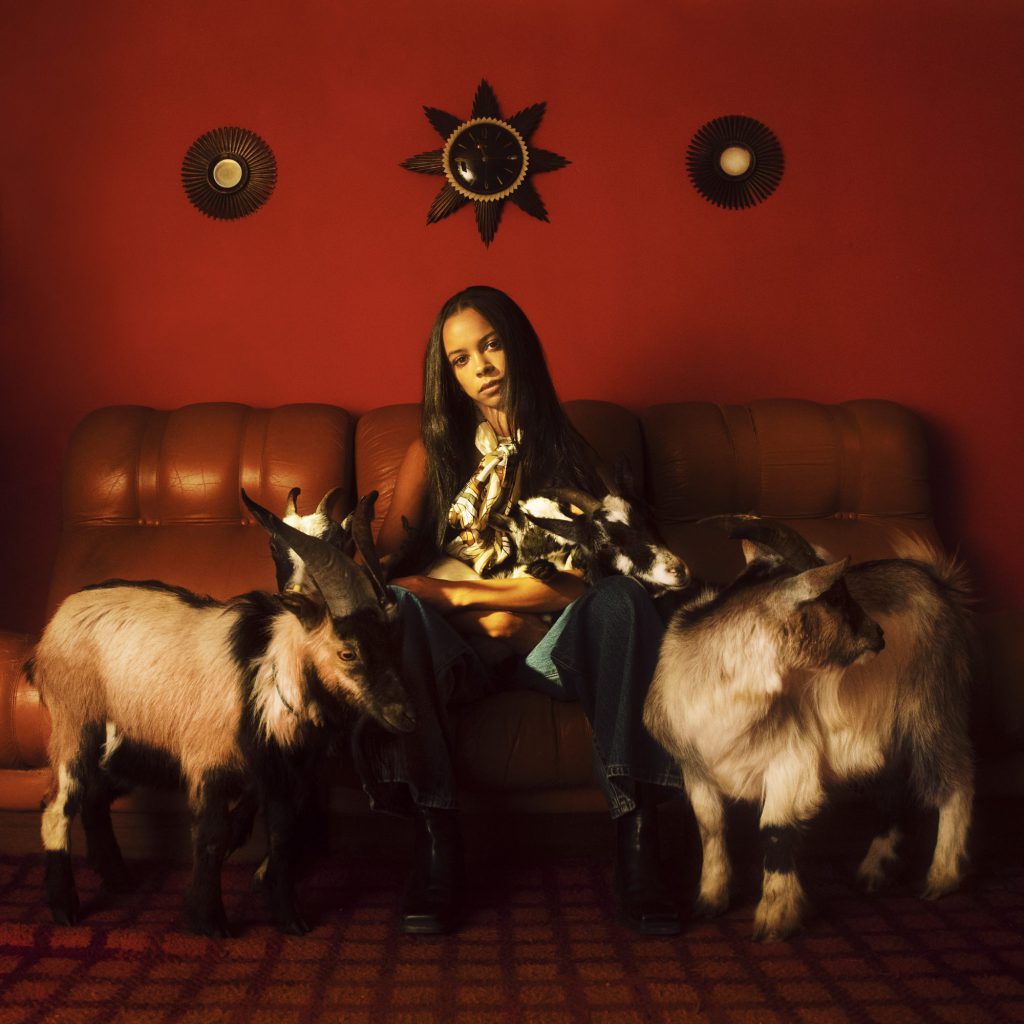 ---
Follow TSHA:
Facebook | Twitter | Instagram | SoundCloud | YouTube | TikTok