SNBRN reaches new creative heights and enlists a multitude of collaborators on his sophomore album, The Old Days.
---
Los Angeles-based producer SNBRN has curated an undeniably unique style production of house music since first breaking onto the scene. His smooth beats and vintage synths have garnered him flocks of fans and quite the name for himself within the house music community. Over the years, SNBRN's colorful discography has landed him on some of the biggest labels, including Atlantic Records and Astralwerks, while he continues to grace festival stages to share his vibrant beats with fans around the world.
Since the release of SNBRN's debut album, Solé, he has spent the past three years working on an album to tell his story. His sophomore album, The Old Days, out now on Ultra Records, takes listeners into the mind of this house artist and puts the emotions he layers into each soundscape on full display as he touches on all the ups and the downs he's experienced in life throughout its 19 tracks.
Check out SNBRN's The Old Days on Spotify or your favorite streaming platform, and read on for a deeper dive into some of the standout tracks.
Stream SNBRN – The Old Days on Spotify:
---
The Old Days starts with a voice message before the music takes hold.
Reminiscing on better times before things went wrong, piano notes gently take over when "Old Days" begins. The swirling synths take hold before the same voice in the message echoes breaking into a steady house beat that will get you moving. "Home" arrives next with more energy as the robotic vocals of Cavin Scott are paired with electro-twinged grooves and nostalgic samples.
SNBRN pairs up with Discrete for two sultry tracks back to back for a one-two punch. "When We're Awake" features vocals from Tudor and a solid backbeat filled with piano notes throughout the song that creates a somber tone as SNBRN continues to tell his story. Their other collaboration, "Paperweight," continues the gloomier undertones with Sofia Karlberg's emotional vocals centered on the endless struggle of love and loss.
"Why Are You Here" features vocals from Violet Days and takes on darker tones with deep synths, while the lyrics revolve around love or lack thereof to continue the trend. "Not The Only One" picks up the album's pace again with a quicker beat that builds up with laser-like synths into a drop that will get you dancing right along with it.
SNBRN teams up with Zacc West and AJ Euro for a flurry of tracks that stood tall.
"Devil Driver" begins with an acoustic guitar before the bassline kicks in. SNBRN layers in jazzy elements, with the horn section bridging the track and elegantly accompanying the piano, while the vocals perfectly complement each other. Then, AJ Euro's voice echoes in the back in "Ghosts" to make for another sublime listening experience before SNBRN looks at him once again to bring somber vocals once again the slowed-down ballad, "This Flight." This one carries on with the theme of losing someone as your heartstrings are pulled with each passing note.
"A La Prochaine" brings KAYA into the mix as violins and piano in a classical intro before it slowly picks up the pace into a dramatic beat that leads to warped synths at the end to bring it to a close and pave the way for the album's final moment. The Old Days ends with words of wisdom from what resembles a grandfather talking to his grandchildren in its outro, "Keep Dancing."
This personal journey from SNBRN sees him express raw emotions throughout each song and will leave fans in awe of his creative fluidity. The Old Days is more than worth the listen from start to finish, so make sure to give it a spin.
---
SNBRN – The Old Days – Tracklist:
a title track (Intro)
Old Days
Home (feat. Cavin Scott)
Echoes (feat. Kudu Blue)
When You're Dreaming (feat. ZALIBAR)
When We're Awake (feat. Discrete, Tudor)
Paperweight (feat. Discrete, Sofia Karlberg)
I Don't Think U Do (feat. FREAK ON)
Devil Driver (feat. Zacc West, AJ Euro)
Crossed Lines (feat. Madalen Duke)
Letting Go (feat. Burko, Blue Jade)
When Are You Here (feat. Violet Days)
Not The Only One
This Flight (feat. AJ Euro)
Hassell (Interlude)
Ghosts (feat. Zacc West, AJ Euro)
If We Ever Meet Again)
A La Prochaine (feat. KAYA)
Keep Dancing (Outro)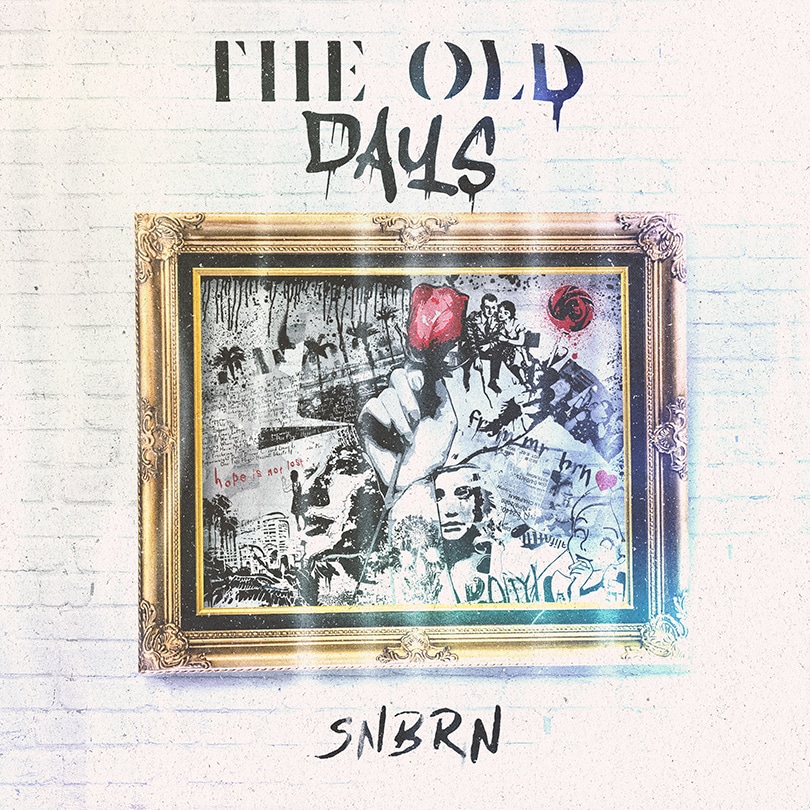 ---
Follow SNBRN on Social Media:
Website | Facebook | Twitter | Instagram | SoundCloud