AFK swung by before the release of his debut album, Rebirth, to chat about its creation, mental health, and more.
---
AFK is a dubstep artist that has managed to age like wine, only getting better with time with each passing year. Not only has his sound developed and adapted to reflect modern bass music, but his versatility continues to surprise as he expands through multiple genres. The Dallas native has cemented his role as an influence in heavy-hitting bass music over the years, with hits such as "On The Floor," "Boss" with Carbin (which had the dubstep scene in a chokehold for some time), and "WDGAF" with Wooli and Jay Fresh.
While AFK has made time for single releases and collaborations throughout the last couple of years, he has been very vocal about taking some time for his mental and physical health. Now after some time and lifestyle changes, this producer is making his grand return with a new creation in hand, his debut album Rebirth. While the full album is due out on September 30 via Welcome Records, AFK gave everyone a taste of what was in store with "Trancemission," which dropped in early August.
Now, just days before the album is due to drop, we had the chance to catch up with AFK to chat about its creation and his journey as an artist. Not only that, but he gifted us with another look at Rebirth with another track set to be featured on it. "Close Ur Eyes," AFK's collaboration with Future Exit, features silky vocals that drip off the ear, with just enough bounce to lure listeners into the mixed track. The first drop takes a sharp turn, catching listeners by surprise, filled with old-school bass growls and a machinegun rhythm.
This collaboration showcases the two styles in the best way possible, portraying their influence and combining them into one – so take the next step into Rebirth, pre-save the album ahead of its release, and read on for our conversation with AFK.
Stream AFK & Future Exit  – "Close Ur Eyes" on SoundCloud:
---
Hi AFK, thanks for taking the time to chat with us! We're so excited about the opportunity to talk about your debut album. To start off, you've gone a few years without releasing a multi-track piece of work. How does it feel to release a full-length album?
It feels really nice. I've been releasing music and touring now for ten years, and it was always something I never thought I could do, just had to change my mindset, and I'm excited to have a new body of work that I'm proud of.
The first single off your new album, "Trancemission," feels like a good segway for listeners into what the rest of the album will bring. Is there a particular reason you chose that track as the first single to release?
I chose this track because it was the closest to my old style of all the songs. I thought the listener, if they knew my work, would feel familiar with it. It felt like a nice introduction to the rest of the album.
The album also features some collaborations with artists such as Kayzo, Future Exit, and Moley. What were the dynamics of those collaborations like, and how do you feel they contributed to the album?
The Kayzo record came about when I posted a video of me writing a trance riff on my Virus TI2 synth on my Twitter one day, it turned into one of my favorite songs I've ever been a part of. I've always liked finding new talent with unique styles, and Moley & Future Exit are just insanely good at what they do, and it makes me really happy to have these collaborations on the album.
While you've been pretty quiet for years, it seems like you're ready to make a grand return. What are some of your current goals for the AFK project?
I've always released music at my own pace, I take steps back occasionally to gather myself, and while that might not be the best choice of action monetarily speaking, I think it kept me sane up to this point. Now that I'm in a good place mentally and physically, I'm excited to be more consistent going forward.
You've been around to see the dance music sphere evolve to where it is today. How do you feel about how it has transformed, and where would you like to see it go?
I've been DJing in clubs since 2008, and I think there were several major shifts. The most notable to me was when dance music got super corporatized, I think it lost a lot of its soul. It seems to me people make certain styles now because their managers/agents think it's easier to tour off of, and that's where all the money is. No shame if that's your game, but I would like to see the sphere, specifically dubstep, go back to less of an emphasis on making a bunch of music that sounds the same but goes off live and artists copying whoever is killing it at the moment.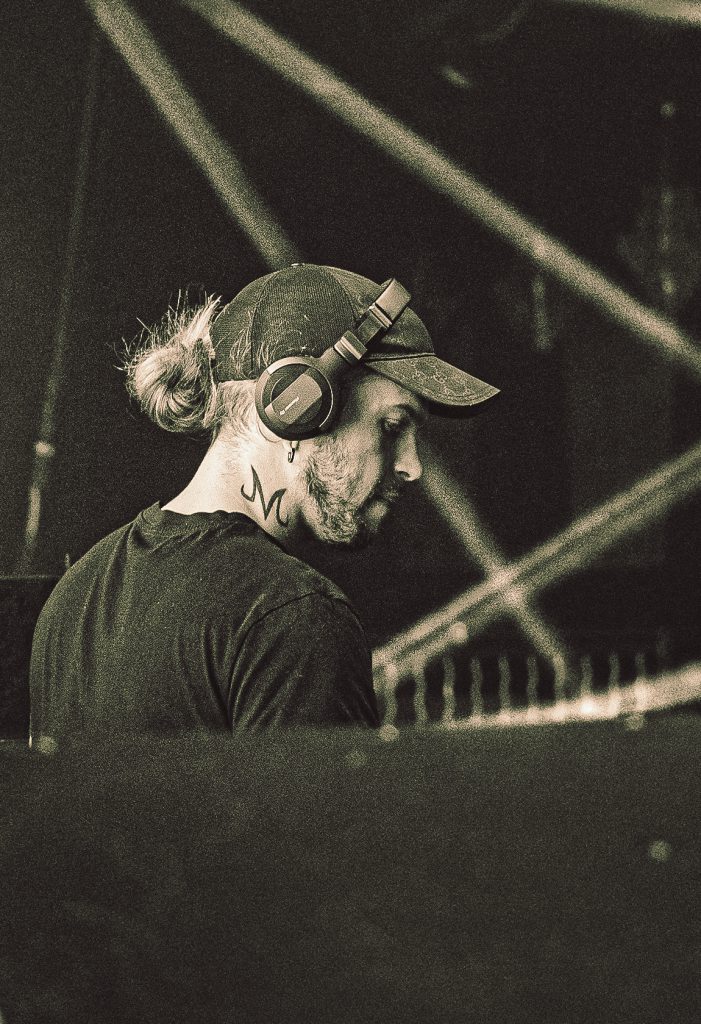 To get a little personal now, you've been very open about your struggles with mental health and sobriety over the years. You recently shared that you've been sober for over two years now, with ongoing efforts to change your lifestyle. How have those changes affected you as an artist in this industry?
Well, for me personally, drinking was too much of a part of my creative routine. I had to step back and learn how to produce again, as overdramatic as that sounds. I always had bad anxiety going on stage, and coping with that with alcohol is basically the go-to industry move. At a certain point, habits like that come home with you, and it becomes a problem. I had to hit rock bottom to change, and I'm glad it happened. I hope I can be a positive light in an industry where abusing alcohol and substances is so normalized.
With mental health and sobriety being such prominent challenges within the dance music community, do you have any recommendations for other artists or fans who struggle with similar issues?
Find a healthy way to cope with stress. For me now, it's going to the gym every day and hitting hikes on the weekend, and being in nature. I still get anxious occasionally when I go on stage but facing that head-on and knowing that I'm in control is a much better game plan in the long run, both mentally and physically.
To end on a lighter note, we could not resist the curiosity that comes with your track, "Interdimensional Cow Fuckers". What inspired such an eccentric name for that tune?
I'm glad you asked this. I have ADHD and get sidetracked a lot while producing. I was working on this new song, got distracted, and ended up reading some weird article about cattle mutilation on Reddit. Got distracted again and was scrolling TikTok and heard the sample in the song on a video. The two things just clicked together in my head and made me laugh, and that's really all it took to name the song something so ridiculous.
---
Follow AFK on Social Media:
Facebook | Twitter | Instagram | SoundCloud