Brooklyn-based artist Elle Onyx drives energetic dance parties from the stage, and she swung by to dig into what drives her style.
---
What happens when you go to a show for the primary lineup but discover there's a DJ you don't know in a side room and their set is totally amazing? That's how we discovered Elle Onyx. Billed alongside Dosem, Qrion, and CRi during the night out, it was painful to miss even a moment from those artists' sets, yet it was impossible not to keep grooving to Elle Onyx. There was something so fresh and fun about her style that made it impossible to pull away.
Self-described using terms like dark and dancy, Elle Onyx has taken a personal journey from California to London to Brooklyn that has informed her musical style over the years. She's likely to be found in a corner of the club talking shop, but when she's on stage, she has a powerful, strong, and stylish presence that keeps the room moving. Elle, the individual, drives that energy through a tireless curiosity about how music is created and performed. She simply cannot stop learning and is continuing to grow as she sponges up more knowledge and skills.
After being blown away by Elle Onyx's set, there was no doubt that picking her brain was something that needed to happen. Luckily, she had some time to chat with us about her recent focus on producing, her stylistic exploration, and touches on the dark disco sound she's come to embody lately. Listen to Elle Onyx's exclusive guest mix to get a taste of this style and read on for the full conversation.
Stream EDMID Guest Mix 340 || Elle Onyx on SoundCloud:
---
Hi, Elle Onyx. It's great to chat with you today! I understand that your background spans the US and the UK. Please tell us a little about where you've lived and how those places have informed your journey.
I'm so beyond excited to chat with you as my favorite thing in the world is to talk about music – I'm like that meme of that guy talking to that unamused girl in a club. I can talk and theorize and speculate and ramble all day about music with anyone who's willing to listen!
I was raised in California and started listening to Deadmau5 at a very young age (probably 11) from my older sister, who brought home an iPod filled with one of her guy friend's music. Then in my teen years, I watched every classic EDM music video I could find, girls working heavy machinery in Benny Benassi's "Satisfaction," that one with the hot sax players in the drill uniforms for Alex Gaudino's "Destination Calabria" (which of course the infamous Crystal Waters on vocals), Fedde Le Grand's "Let Me Think About It" with the girls dancing on chairs… If you catch the theme of the visuals, then you'll probably understand why I was so obsessed. 
After that, I knew I had to go to the place where they played that music, and after doing a German exchange student program at 15, I knew I had to get over there for college. So a couple of months before my 18th birthday, I moved just outside of London, and there, I did five years of Bioscience (but mostly clubbing and house music research). I was a girl in London who absolutely did not have a classic university experience. At 18 years old, I could walk into any top club, never waited in line, never paid for a drink or ticket, was invited into the DJ booth, and was introduced to DJs, agents, etc. it was like a whirlwind dream. 
Same thing when I moved to New York. And that ability to blag my way into any situation has taught me so much – I was able to watch how top DJs played. The best way to learn a new technique is to watch and then try to replicate it, and I've been doing that for nine years. At any party, you can often find me staring like a weirdo at the DJ's hands. Okay, that was a lot of rambling – lol did I manage to answer the question? 
I first saw you perform in Brooklyn at Good Room (in the side space called Bad Room) when Dosem was the headliner. I know that Dosem was one of your key influences as you were getting started in electronic music. What was it like to be on the bill with him that night?
What an incredible experience! But the reality of it is, I played in Bad Room – which is the antithesis of Good Room, right? Two rooms going on at the same time, right next to each other? It's not a competition but maybe more like a room of comic relief. So Good Room that night had a handful of Anjuna stars, I believe it was Dosem, Qrion, CRi if my memory is correct. These are all heavy hitters and play incredibly emotional deep, sometimes dark, melodic music. I thought that was my opportunity to play some silly, weird, and wonderful music for the people who needed a moment to jiggle to a different, lighter beat. I played some things I would probably never play again, in ways I definitely won't ever play again. And had so much freaking fun.
You've said that your latest record, "Work My Body," was inspired by Dosem. Tell us a little about this track and how it came to be.
Before this last track, I never produced with a reference track in mind. Whenever I would sit down at my computer or piano, I would just write whatever I felt like at the moment. And I hit a wall because unique ideas are difficult to materialize efficiently. It would take me ages to get anything out, and even then, I felt like it wasn't good enough and would scrap the idea quickly. So I decided to give myself a task: just write something with a reference track and be done with it and not think about it anymore. Dosem is an incredibly prolific artist, constantly putting out new releases, and the consistency is more inspiring than anything. 
So actually, the story of this track isn't anything specifically special, but what is special is that I was able to break through that wall (with the help of Dosem's song) and create something unlike anything I had created before. The only way we grow is if we step outside our little comfort zone. 
When we last talked, you mentioned moving your style into something "a little dancier," but I have always found your music to be terrific for the dancefloor. What's driving this shift, and how different do you think this style will be from your previous releases?
Thank you, I'm so glad you like to dance at my shows! I think my perception of whether or not my music is "dance-y" has to do with my shift from listening to epic emotional melodic house and techno artists like Yotto or Guy J to listening to groovier melodic artists like Dosem or The Organism. There's still a melody, and it's still complex, but the underlying drum groove is a bit different and makes your body move differently. Less swaying and more stomping, and to me, that feels like a harder dance.
I've become completely enamored with Indie Dance and Dark Disco recently – it took some digging, but I finally put a name to the sound that I heard when I first started clubbing. Maceo Plex at Pacha, Marco Carola at Amnesia, Circoloco artists at DC-10, they play house and tech house all night – but whenever they sprinkle in some indie dance, it makes me really respect and remember that set.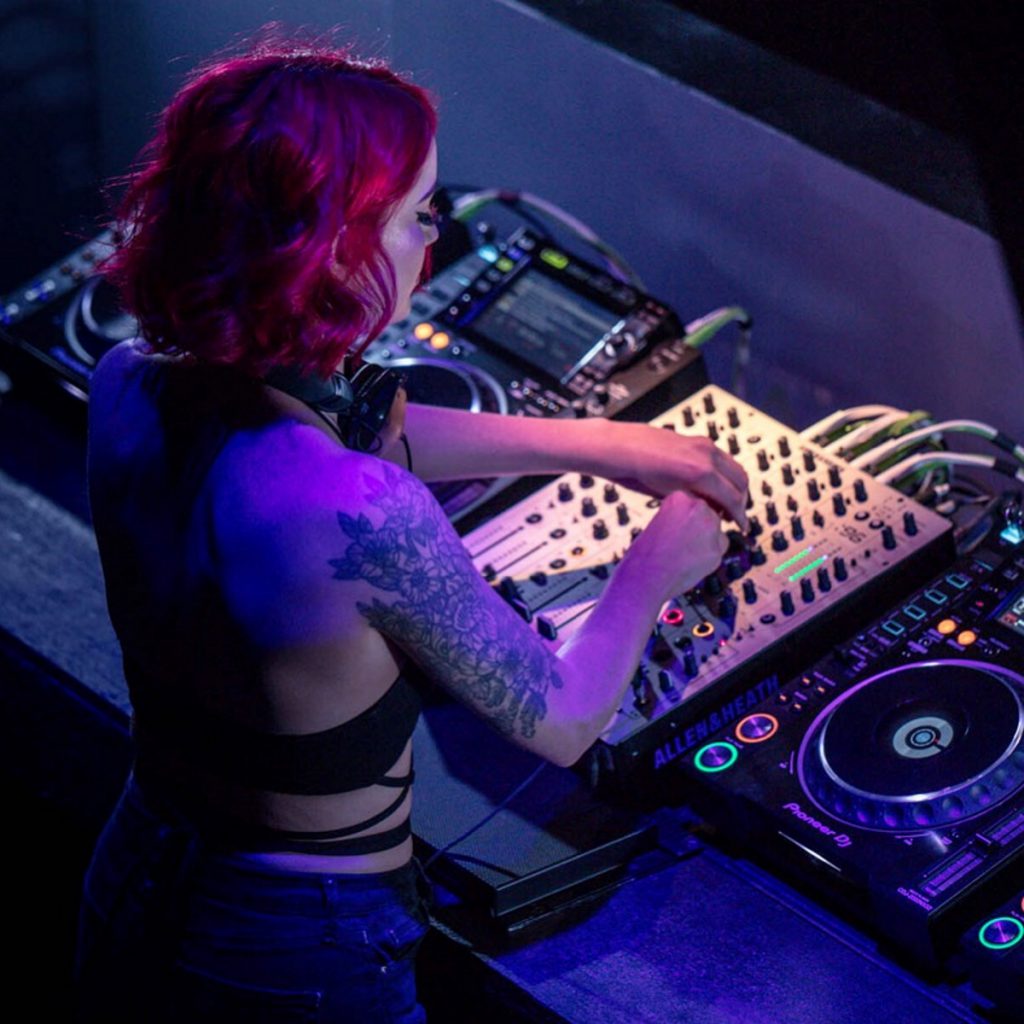 As you spend more time in your Brooklyn home and get further from your London underground house days, do you see this influencing your style choices?
To be completely honest, I'm simply not a fan of most of the Brooklyn sound. It's always felt a little minimal compared to the big room sound coming from Ministry of Sound or Fabric, the ricocheting techy sound often from Egg, or the deep and funky rooms in Fire Vauxhall. In my opinion, every borough in London has its own sound, compared to here in Brooklyn, where venues seem to be more fragile, and the sound has to be somewhat popular and mainstream for the venue to survive. At the moment, I'm most influenced by Ukrainian and Eastern European dark disco sounds and indie dance sounds coming out of Germany, Palestine, Israel, and Mexico. 
What's your favorite venue in Brooklyn, and why? Do you have a different favorite as a performer versus when you are simply there to enjoy the show?
Well, venues in Brooklyn have changed a lot since I first moved here five years ago. When I first moved to NYC, I moved a block from Output in Williamsburg and went religiously, at least twice a week. A lot of times, I didn't even get on the dancefloor, I just sat in the corners chatting with my friends who were playing or on the rooftop meeting strangers. So maybe I'm a bit nostalgic, but I have yet to find a venue that feels similar to that. Perhaps House of Yes or Elsewhere, but it really depends on the DJs for me.
It's hard to pick a favorite as a performer since my favorite place to play is in a house full of friends. However, the rooftop venue in the same building where Output once stood definitely feels a little like that, Superior Ingredients. Bit of a bittersweet feeling.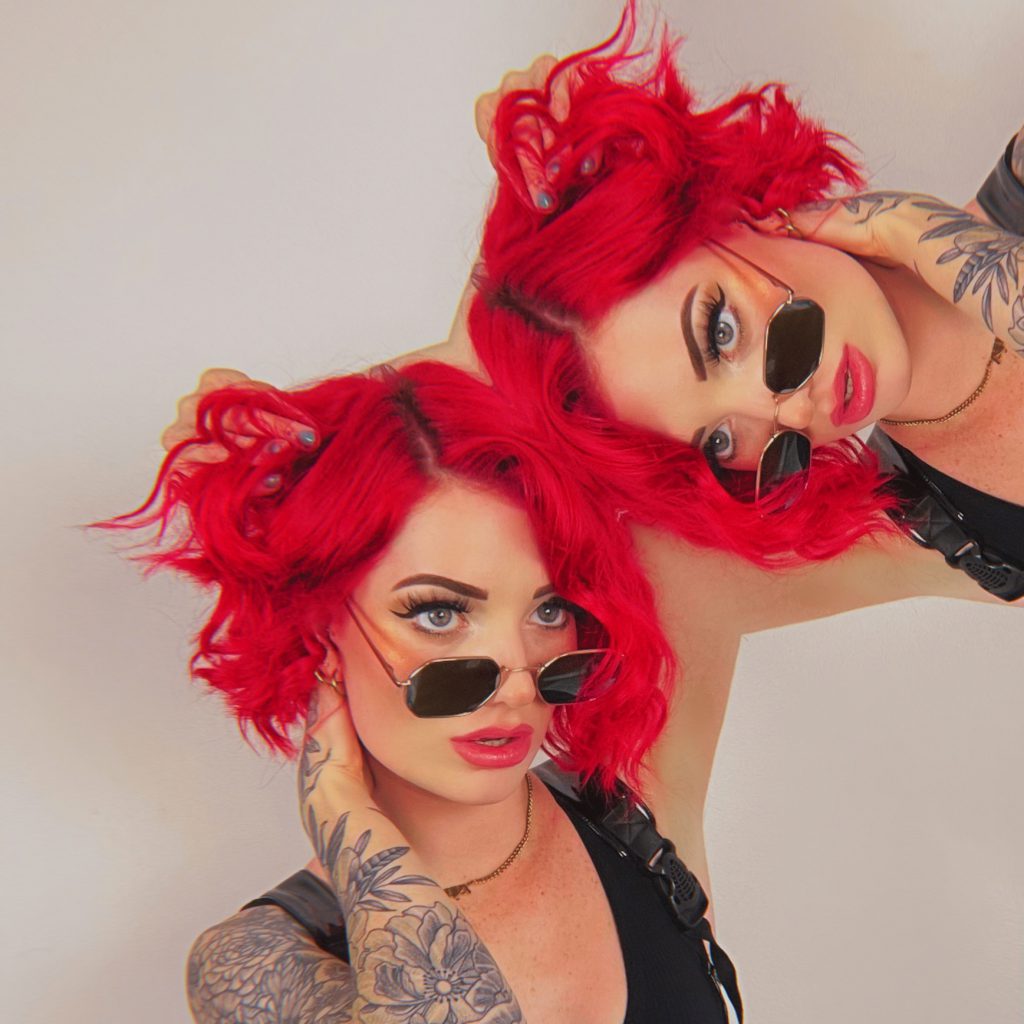 What's next for Elle Onyx? Other than what we've already discussed, what are your big plans as we wrap up 2022 and head into the new year?
The pandemic changed my perspective on a lot of what was important to me, as it did for many people, I suppose. The music scene has changed tremendously, and so my only focus now is on my production. DJing has always been fun for me, but as an artist, I have my own ideas for sounds I want to share with the world, and the only way to do that is to produce music. I also produce entertainment and bands for upscale private events, so I find myself incredibly busy with that for the rest of the season. 
Let's wrap up with a little fun! What are your favorite things about London and Brooklyn? And what helps tip the scales to keep you in Brooklyn these days?
I'll do my best to keep this short – and I really appreciate you taking the time to interview me. 
The things keeping me in this city at the moment are my partner and my career producing live events – I absolutely adore the company I work with, and I get to do absolutely insane events with them in places most people will never go. Like last week I managed talent for a rehearsal dinner at the One World Observatory and got to go up the service elevator and in the back rooms. Which I always think is super cool. 
My favorite thing about London is the same as my favorite thing about Brooklyn – the unknown. As much as I compare one to the other they are both really the same in that sense. The unknown of the night out, the jokes, the music, the adventure. It's all unknown until you go do it.
---
Follow Elle Onyx on Social Media: