The booming beats from ARC Music Festival created memories for all fans of house and techno to cherish on Labor Day Weekend in Chicago.
---
If you were near Union Park in Chicago this past Labor Day Weekend, chances are you heard thunderous basslines throughout the day from ARC Music Festival, which hosted techno and house legends including Carl Cox, Fatboy Slim, Boris Brejcha, and Nora En Pure. There were three stages – The Grid, Elrow, and Expansions along with one pop-up stage called The ARC Car powered by The Goodbus – and each had a unique design and style to them.
Related: Want to dive deeper into this year's edition of ARC Music Festival? Check out our full review!
Looking back on the weekend, there were plenty of stand-out memories. This ranged from some cool art installations found throughout the festival grounds, like a mirrored statue of a woman and a sculpture of a wooden woman crouched in what looked like a nest, to some of the most stunning sets we've seen from artists in the scene. Additionally, attendees were serious techno and house heads, complete with their all-black attire. Don't worry, though; there were some really loud outfits as well.
There were so many moments that made this year's edition of ARC Music Festival special, so we've curated a few that really stood tall among the rest. So put on your favorite techno or house mix and take a trip back to the festival.
Five Memorable Moments at ARC Music Festival 2022
---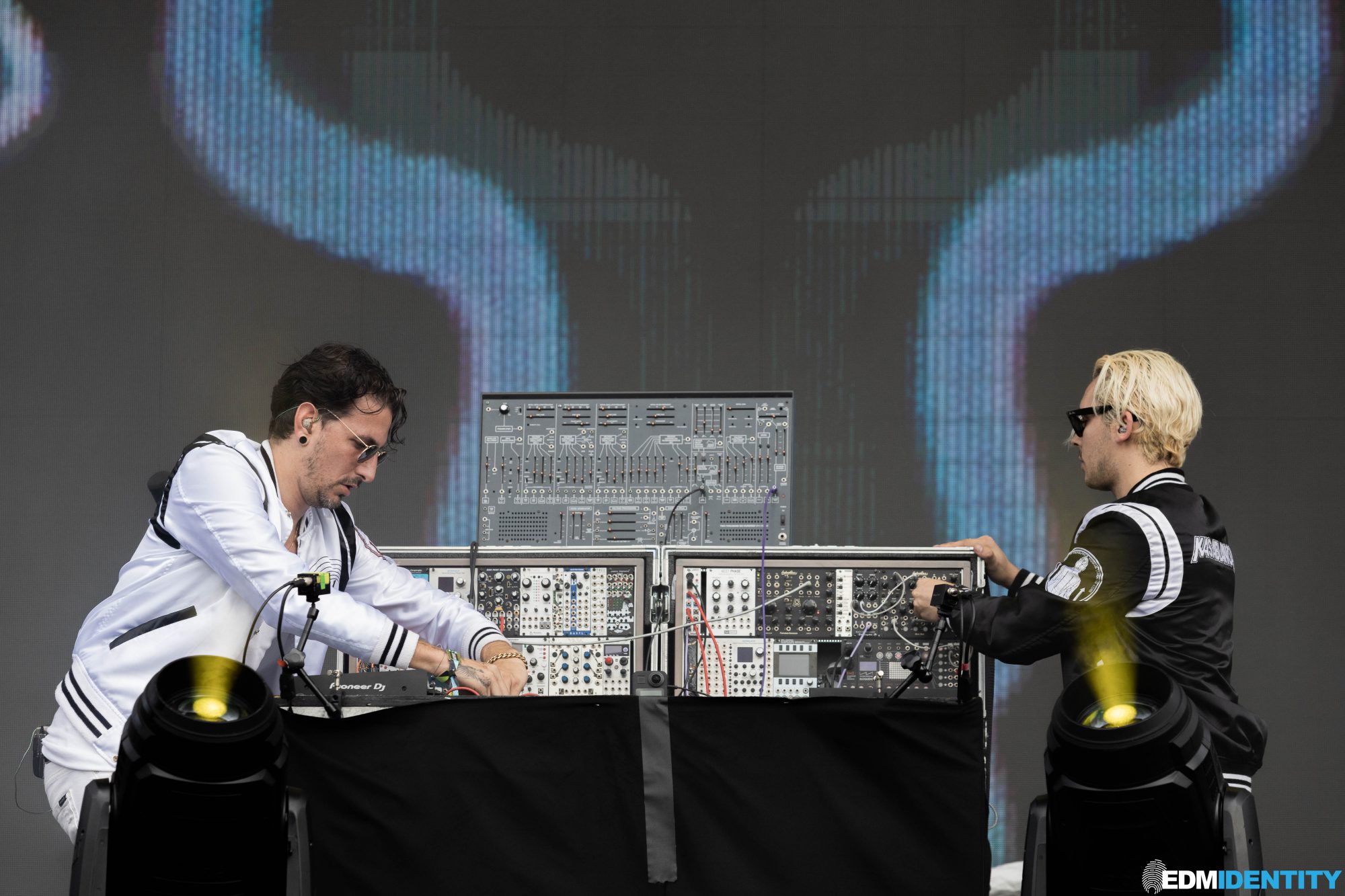 Kasablanca shows off their analog skill.
The weekend started for some festival-goers with Kasablanca. The duo is known for their ability to wow the crowd with their maneuvering and manipulating their synthesizers to create their electric sounds. They are known for their popular single with Lane 8, "Run." They worked their magic at the main stage, The Grid, with their analog instruments and really got people grooving. It was earlier in the afternoon when fans were just arriving, so it was very comfortable when it came to moving around and dancing. But fans that hadn't seen them before didn't know what to expect. This stage would be home to many greats during the weekend, so it was nice to see Kasablanca up there doing their thing.
---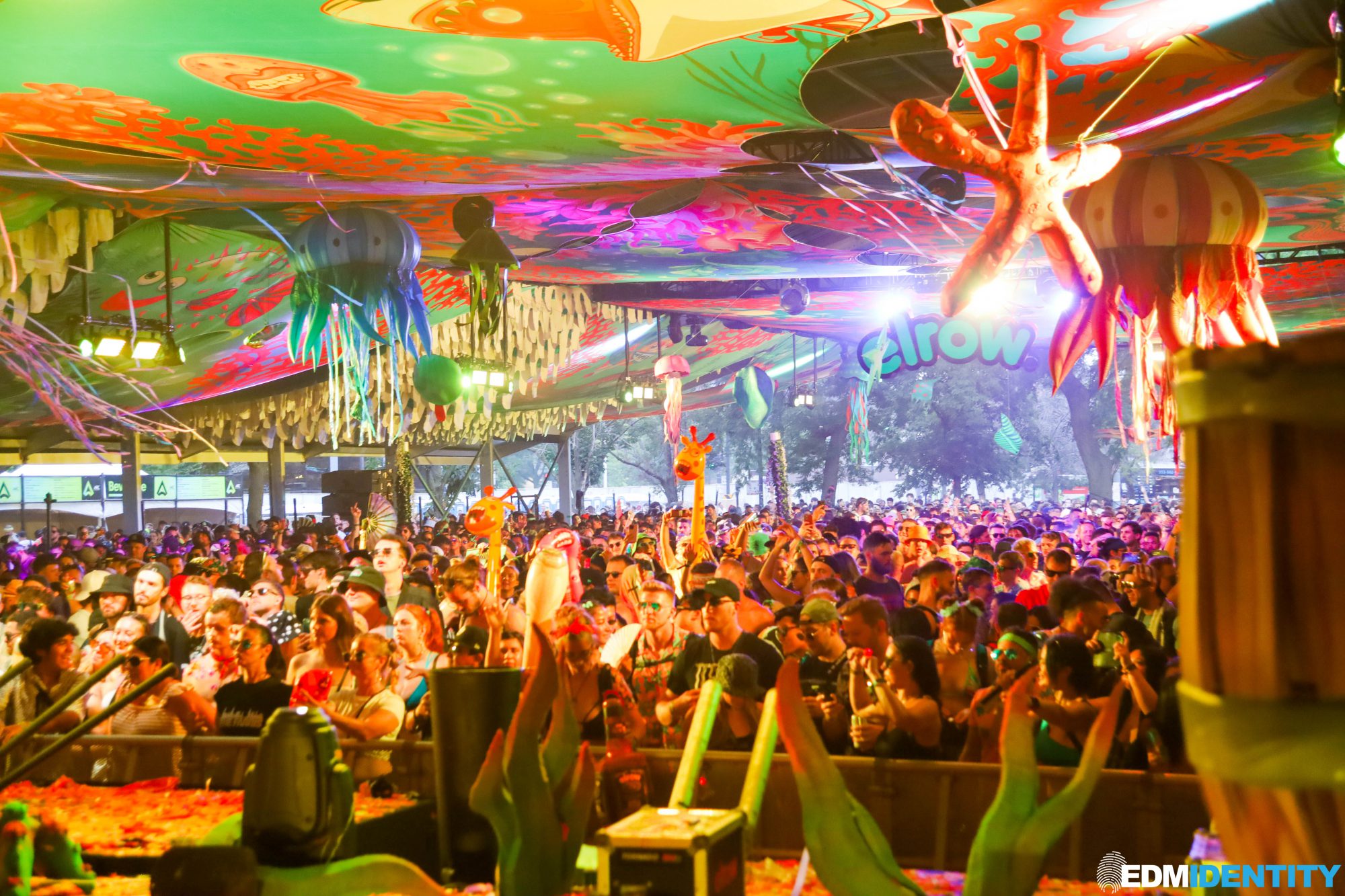 Escaping to an underwater wonderland for the weekend with elrow.
The underwater-themed elrow tent was an adventure of its own and a wonderland decorated from end to end. This stage would host artists like Cloonee, Gene Farris, Get Real, and Fatboy Slim, who all threw down some fantastic tunes throughout the weekend, and it was complete with actors in costumes, sea creatures hanging from the ceiling, and people on stilts. They even had various inflatable pool floaties to be thrown around and, of course, a crazy amount of confetti. They would blow off the canons loaded with enough confetti to coat the entire inside of the tent. These experiences are so wild they won't be forgotten.
---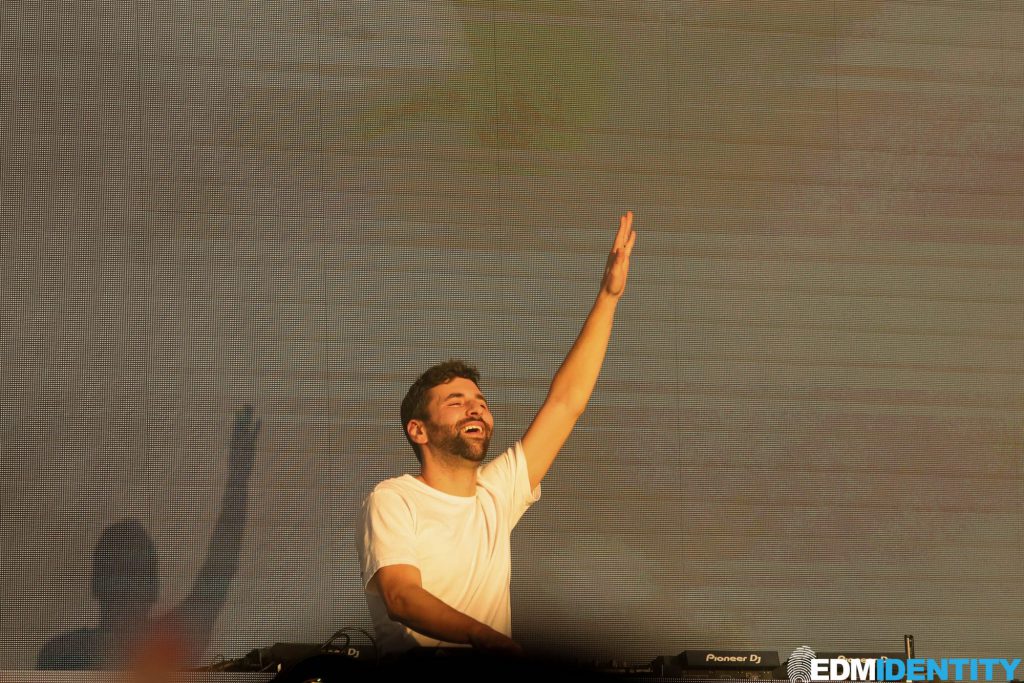 A technical difficulty didn't stop fans from having fun.
There were technical difficulties for Lane 8's set, but fans didn't complain. With his latest release, "Grapevine" featuring Elderbrook, fans couldn't wait to see this set. He had played a good chunk of time before the music stopped for a brief moment due to technical difficulties. After which, he then played two more songs and ended his set. In an Instagram post, he was pretty hard on himself but was showered with love from everyone. Personally, I didn't notice any flaws in the set until the music stopped, I think the errors were minimal but a big deal to the artist himself, which is understandable. When you want a set to be perfect for your fans, but even when things fail, they are still fans who love you.
---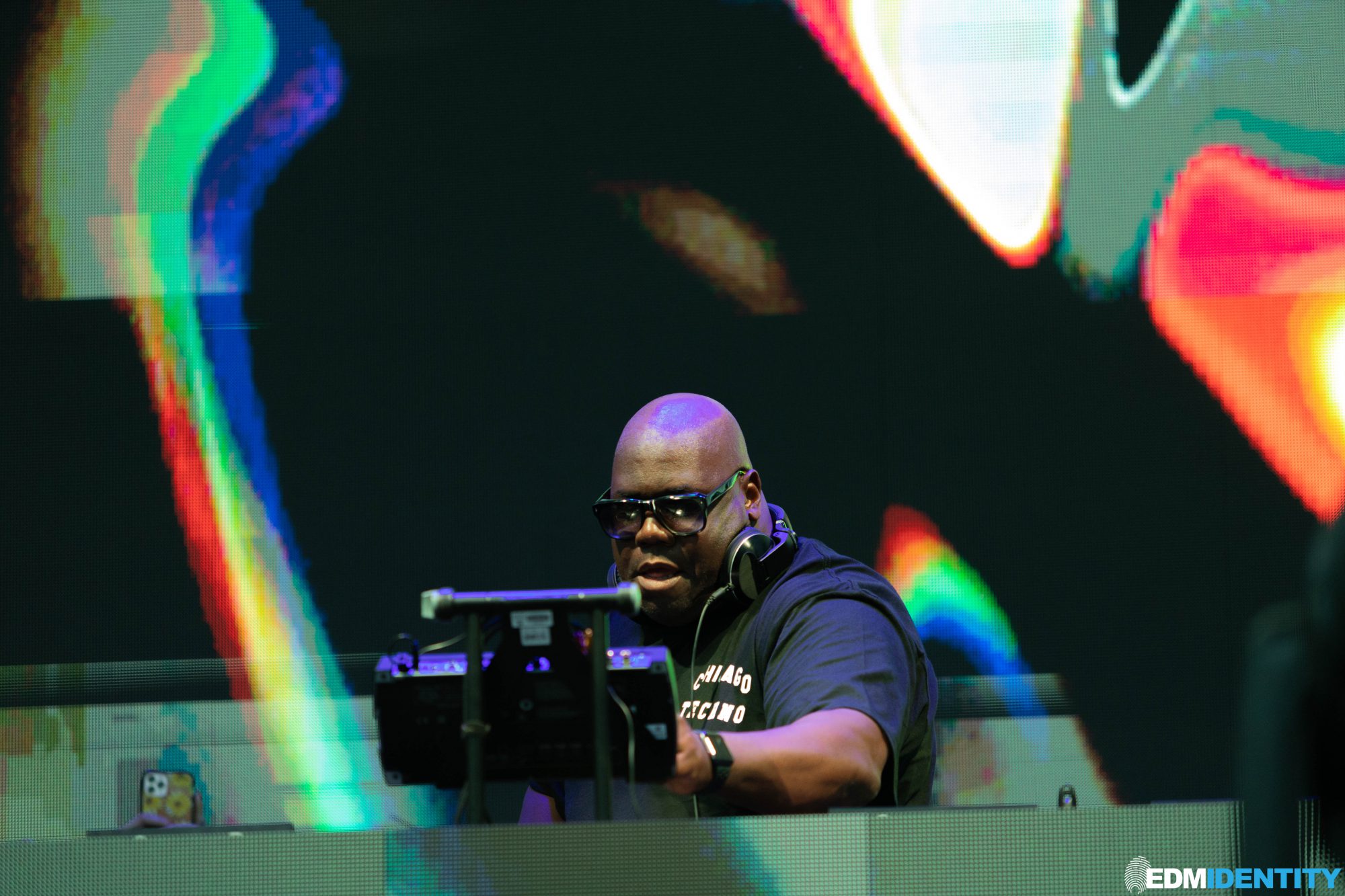 The Carl Cox experience.
Carl Cox took the stage on Saturday, and boy was it a wild one. There was an incredible amount of happiness washing over the crowd as soon as he stepped on stage. With two hours of pure house music, fans were dancing and vibing to the max. The energy people had to dance was contagious. He had some booming basslines that sounded a "little unnatural," but the set was still full of amazing tracks that had everyone grooving along with them. When it came to production, the lasers and lighting were great. The lighting techs did a fantastic job the whole weekend, to be honest. Shout out to all of you hard workers.
---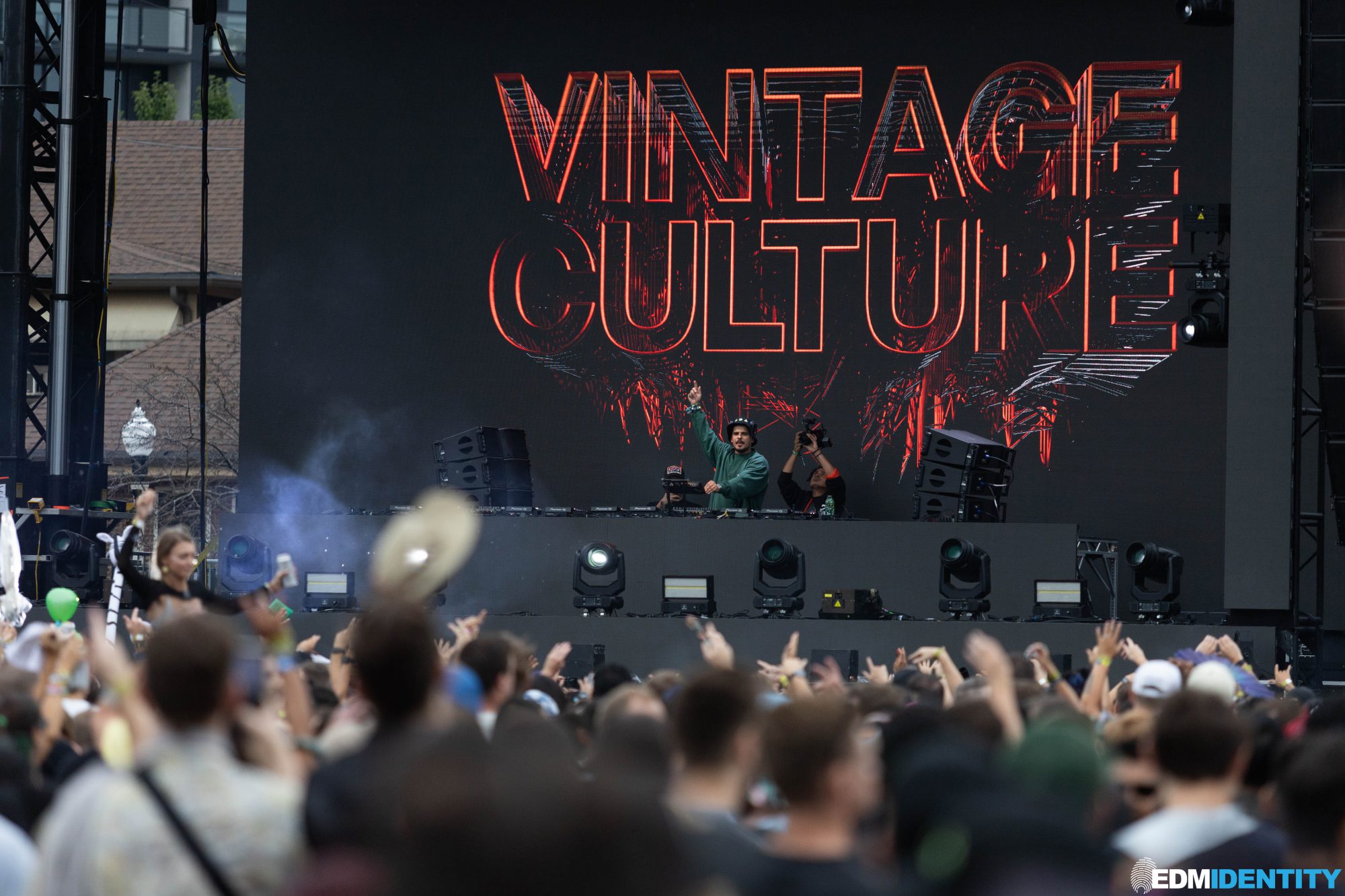 Rain, rain, go away.
Sunday had the nicest weather. It wasn't too hot, and it's not a Chicago festival without a little rain. Coming to the Windy City fresh from Burning Man, Vintage Culture played a bangin' set during the sprinkling rain. He played loads of great tracks, like "This Feeling" and "You Give Me A Feeling." This set was really one to remember, fans couldn't stay off their feet, and the rain gave it a real Chicago festival vibe. He played at the main stage, The Grid, where they had lights synchronized on the stacked shipping containers to give the stage a little more oomph compared to its first year in 2021. This leaves fans waiting in excitement for next year's stage upgrades!
---
Follow ARC Music Festival on Social Media: