Vintage Culture swung by to chat about his recent release, the scene in New York, and his upcoming extended set at Brooklyn Mirage.
---
If you haven't heard of Vintage Culture yet, it's time you put him on your radar. This DJ and producer continues soared across the scene, putting out remixes for artists like Bob Moses and Franky Wah on top of his own singles such as "Adidas & Pearls" with Solardo and LOWES, "This Feeling" with Goodboys, and "Commotion" with Maxi Jazz, to name a few.
This summer has seen Vintage Culture continue his dominant rise as he's taken the stage everywhere from Tomorrowland to DAY MVS XL. He also recently dropped an updated version of Three Drives' legendary track "Greece 2000," putting a modern twist on the tune that first dropped in 1997 with his signature melodic style. Additionally, he's set to head off to New York this weekend to take the stage at Brooklyn Mirage for an extended set that is sure to be filled with new material.
If you're in New York, we can't recommend it enough to try and grab a ticket to this show at Brooklyn Mirage – it's one you won't want to miss, so grab tickets via DICE. If you can't make it to this show, Vintage Culture is on a roll in North America; he will be playing in Las Vegas at Marquee Day Club on August 28 and at ARC Music Festival in Chicago on September 2-4.
Luckily for us, Vintage Culture took some time out of his busy schedule ahead of the show to sit down with us and chat about what's in store for those making their way to Brooklyn, his thoughts on the scene in New York, and shares some big plans for So Track Boa Music Festival in 2023. Listen to "Greece 2000" and read on for the full conversation.
Stream Vintage Culture & Three Drives – "Greece 2000" on YouTube:
---
Hey Lukas, thank you so much for taking the time to talk with us today. You're playing The Brooklyn Mirage this month, how excited are you to perform there, and do you have visuals that are modified to fill the entirety of the screens?
Hey, thank you for having me! New York is always a highlight of my tours. I'm preparing a set far in advance and will have some very special unreleased tracks and new material. These tracks will make their debut in New York. Brooklyn Mirage has also become one of my favorite venues to play. I feel great about this upcoming show.  Danny Tenaglia, Ferreck Dawn, and Bruno Furlan have joined the line-up. This is going to be a night to remember.
New York City is one of the most significant homes for dance music, and the energy there is contagious. Having played there multiple times, what do you love most about NYC that makes it stands out as special?
New York is like no other city in the world. The energy and enthusiasm of the crowd hits you like a tidal wave the minute you step on stage. This is my third performance in New York. Many fans know my music now. It's a special feeling to hear them singing along to my tracks.  I also make new fans whenever I'm in NYC. I've seen the audience grow over the years.
I've even noticed Brazilian flags in the audience at my shows in New York. I've become very comfortable in this city. I'm grateful to the fans for making me feel welcome and at home.
You've been playing so many shows this year, and recently DAY MVS XL this month. How has traveling taken a toll on your mental health? Do you have any self-care routine to keep you grounded while touring? What advice can you give to other artists who are struggling but are afraid to speak out?
I feel very positive and energized on this tour. I have had the same team with me for many years.  I'm loyal to them, and they are very loyal to me. We're our own little family. I also take the time to keep in touch with friends and family back home. 
It's important not to let this business go to your head. Keep your true friends and family close and remember what's really important in life… And never be afraid to ask for help if you need it.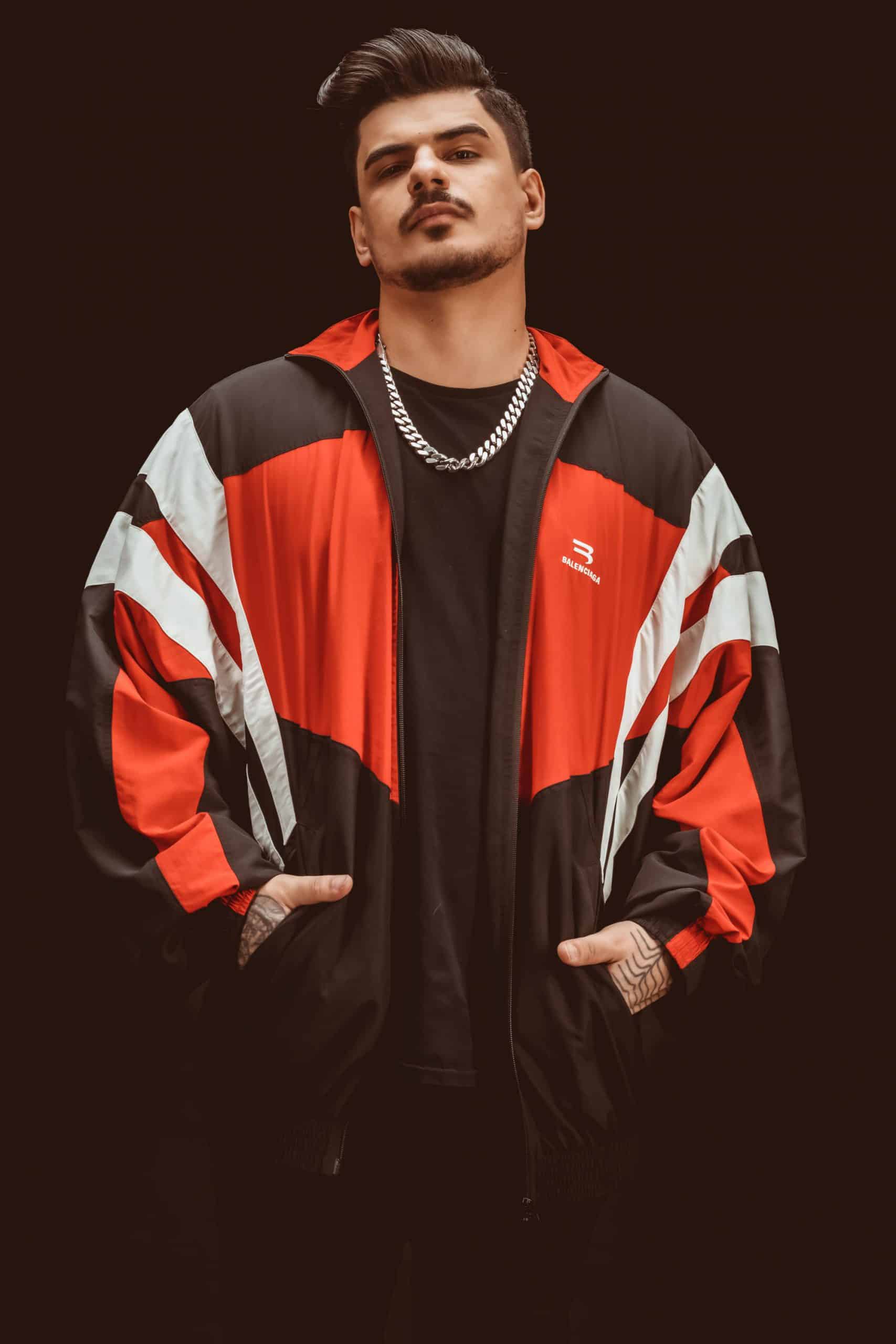 Let's switch gears. You recently breathed life into Three Drives' classic tune "Greece 2000," which was first released 25 years ago. What prompted you to put a modern touch on the track, and how did you bring it up to speed with the current era?
I always loved the original; it's a true classic of electronic music. I started experimenting with the track during the pandemic. Many of these classics still find a place in my set list- they are part of my musical roots.
I was very inspired to begin work on a version for 2022– And honored as well. It was important to keep the spirit and vibe of the original while also adding a unique interpretation. With my sound designs and production in 2022, I think my updated version is a positive balance between the original version and my own sound in dance music this year. 
When we last spoke in 2020, you spoke about how the scene in Brazil had grown over the past decade, but the past two years have been rough for the planet.  What do you feel is the current state of the scene there?  Has it been recovering?
Brazil is back with all new excitement. Playing my first shows at home after the lockdown was like a reunion. I was thrilled to see the fans again, and it looked like the feeling was mutual. My festival, So Track Boa, sold out fast- 40,000 tickets. The music scene in Brazil is definitely reborn.
In 2023, I'll be personally curating the So Track Boa music festival in Brazil. Expect to see some great international artists, plus the best Brazilian dance music producers. Nurturing new talented musicians and helping them develop careers is very important. For me, it's awesome to see the most talented Brazilian producers side by side with the best international music producers at So Track Boa.
Finally, just for fun. you said you've once played a 24-hour set: what's the longest you would like to go eventually? Or what is the longest you think you could go?
During the pandemic, I did a DJ set for the fans via YouTube, which went on all weekend. We started rolling on Friday night and finished on Sunday.  Being on stage is the happiest place in the world for me. The stage is where I'm most comfortable. This is where I'm totally myself. 
I'm really thrilled to be sharing my new music and hits from over the years with my New York fans. To celebrate, I'll be performing a special extended set. See You Soon, New York!
---
Follow Vintage Culture on Social Media:
Website | Facebook | Twitter | Instagram | SoundCloud | YouTube