Chef Boyarbeatz and leet whipped up a spicy, collaborative two-track EP while they're on the road for their co-headlining tour.
---
Rising bass artists Chef Boyarbeatz and leet have proven to be a power duo in the underground bass realm as of late. Both have seen a successful summer of solo shows, including festivals like Sound Haven, Lightning in a Bottle, and more. While they might typically be separated by distance, with Chef Boyabeatz in Los Angeles and leet in Denver, they hit the road together for their co-headlining "Chef Boyarleet" tour this summer and have only won over even more fans along the way. Additionally, they're set to make appearances at Infrasound Equinox in a few short weeks.
Chef Boyarbeatz and leet's shows aren't the only things that have made these two powerhouses in the scene. Following some hefty releases individually, like leet's collaboration EP with MYTHM earlier this year and Chef Boyarbeatz's recent EP on Deep, Dark, & Dangerous, they've combined their skills for their own two-track EP. Fittingly titled The Chef Boyarleet EP, this pair of deep bangers will have listeners wishing the project was longer.
"Crescendo" kicks off the EP with a heavy, creeping bassline that is true to the signature sounds of both artists. This is the one you'll need to run back a few times, to say the least, and there's no doubt it makes a sound system purr when played out live. "Bad Boi Sound" follows with its higher pitched womps atop a wobbling beat, featuring alien-esque vocal stabs repeating the track's namesake to take the listener on a ride.
There are still multiple chances to catch these two this fall, so don't sleep on seeing them play! The Chef Boyarleet EP is out everywhere, be sure to give it a listen on Spotify or grab a copy on Bandcamp.
Stream Chef Boyarbeatz and leet – The Chef Boyarleet EP on Spotify:
---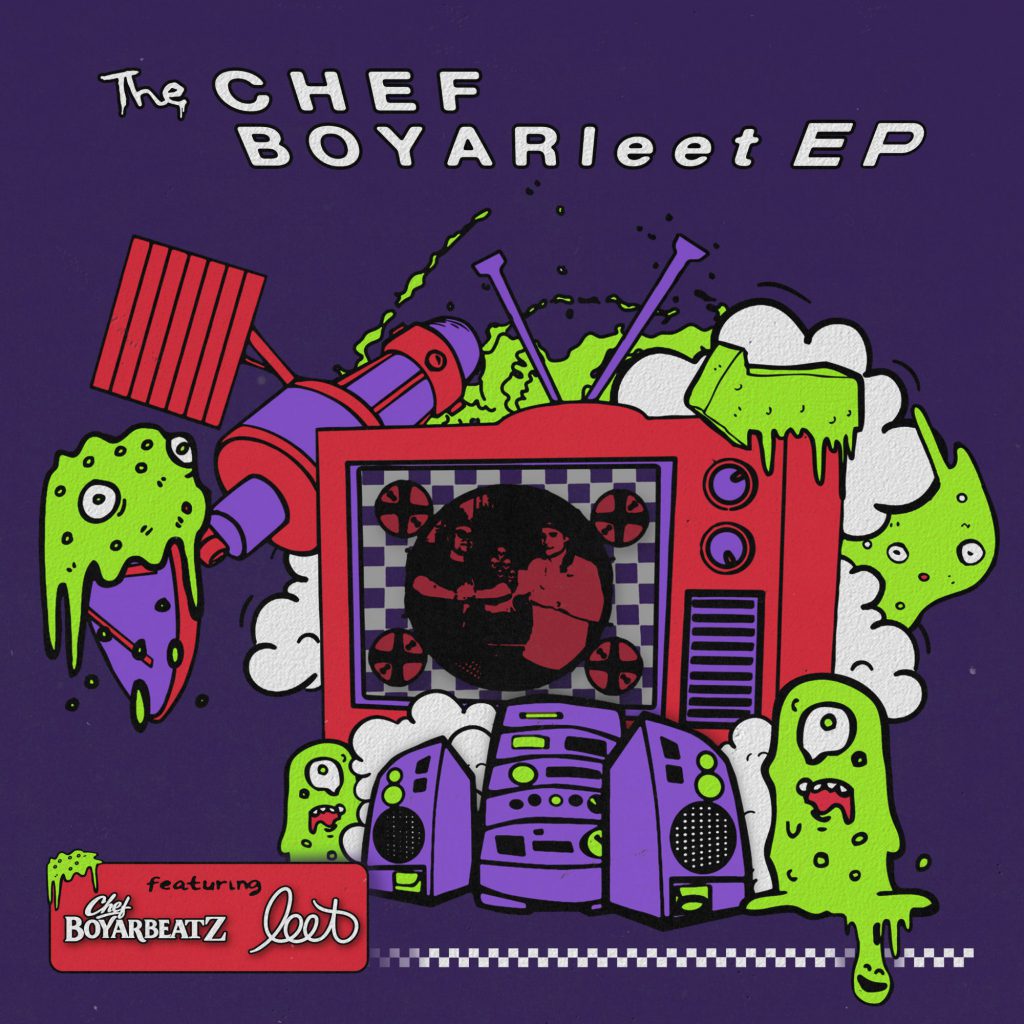 ---
Follow Chef Boyarbeatz on Social Media:
Facebook | Twitter | Instagram | SoundCloud
Follow leet on Social Media:
Facebook | Twitter | Instagram | SoundCloud