The latest volume of IN / ROTATION's ROTATE has arrived with tunes from Bexxie, Burko, Sonickraft, Max Low, and more.
---
Ever since Insomniac Records launched IN / ROTATION years ago, the imprint has helped flood the scene with some of the freshest, most infectious grooves in the house music realm. While standalone releases from artists like Corrupt (UK), FreeFall, Masteria, BOMBAYS, and more have helped listeners groove to the beat, the ROTATE compilation series has been prized for its highly curated tracks and future-forward approach.
Past editions of ROTATE have featured a plethora of artists who have gone on to do some remarkable things in the house music scene, and now the ninth volume in the series has arrived with another crop of talented artists. For this go around, the tastemakers at IN / ROTATION have looked to artists quickly ascending the ranks of the scene like Bexxie and Burko, sensational producers Matsu and Sonickraft, and even legendary artist Richard Vission along for the ride.
The aforementioned Bexxie and Burko lead the charge on ROTATE Vol. 9 with their tracks "Find My Way" and "Coming Undone." Bexxie offers a proper rave-ready soundscape on "Find My Way" that will have anyone dancing along with it as the energetic beat and vocal sample hypnotize the soul. Burko switches things up with "Coming Undone" by teaming up with Me.Kai for a deeper, moody track that is perfect for those late nights when you're gripping onto the last shred of sanity.
SONICKRAFT's "All Nighter" is a true standout among the collection with its chopped vocal sample and rapid percussion that makes it solid for peak hours at the club when the whole building is ready to explode with energy. Max Low's "Girls Around The World" and Matsu's "Back to Me" both stand tall in the collection as well – both are packed with high-quality samples and solid basslines that are sure to entice shufflers near and far. And if you're looking for a blast from the past, then put on Richard Vission's track with Christo and Luciana, "Unique," because this one marries modern production techniques with house grooves from the days of raves gone by for a transcendental listening experience.
Listen to ROTATE Vol. 9 on Spotify or your preferred platform, and let us know which tune stood out to you the most in the comments!
Stream IN / ROTATION – ROTATE Vol. 9 on Spotify:
---
IN / ROTATION – ROTATE Vol. 9 – Tracklist:
Bexxie – Find My Way
Burko – Coming Undone (feat. Me.Kai)
Jonah VII – Evolve With Me
Sielo, LOOZBONE – I Can Feel It
Matsu – Back to Me
Max Low – Girls Around The World
Nick Garcia, ABND – Late Night
Richard Vission, Christo, Luciana – Unique
SONICKRAFT – All Nighter
VENGA, Wod Mada – Public Enemy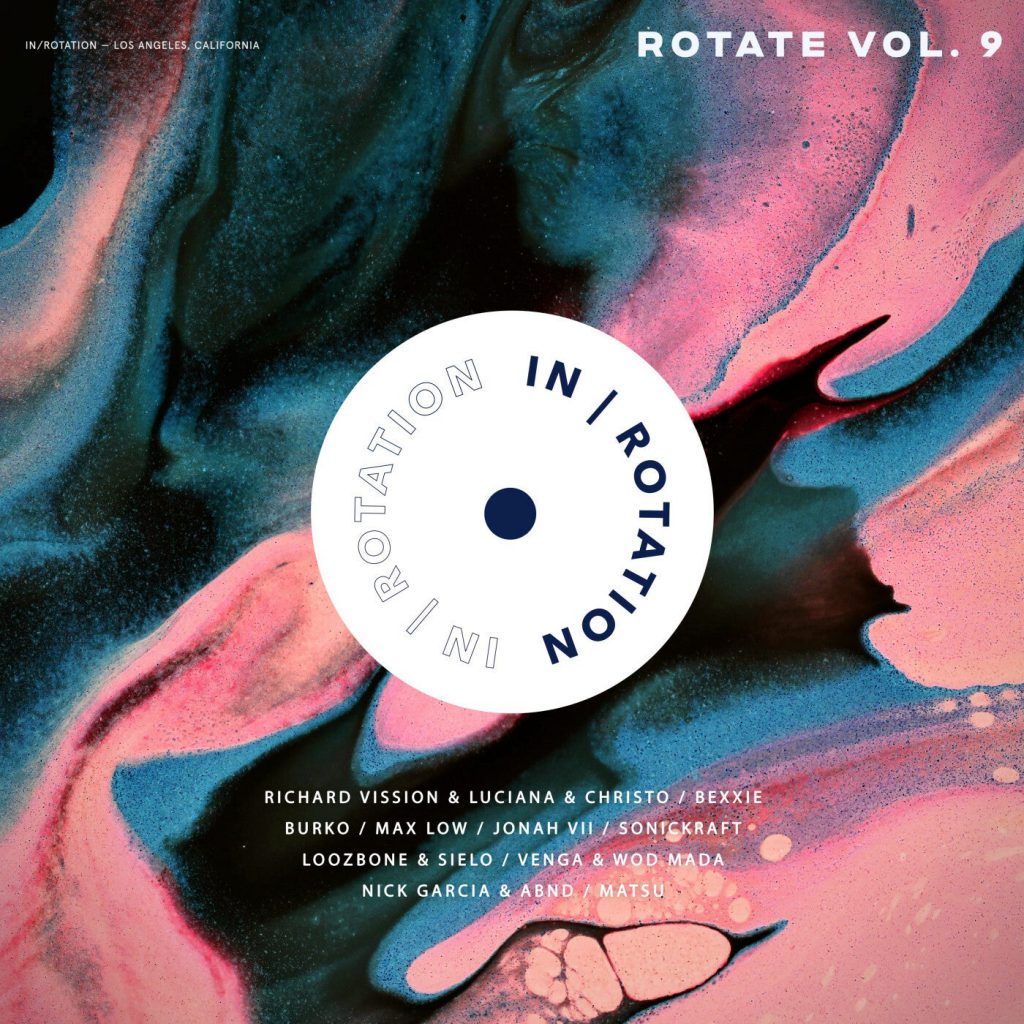 ---
Follow IN / ROTATION on Social Media:
Facebook | Twitter | Instagram | SoundCloud