A sonic representation of the conflict between organic and digital, Jean-Michel Jarre brings Sebastião Salgado's ode to the Amazon to life.
---
Legendary electronic music artist Jean-Michel Jarre has blessed the community through his most recent project with Brazilian photographer Sebastião Salgado. Made to accompany Salgado's immersive multimedia exhibit entitled Amazônia, this 52-minute soundtrack combines analog and digital elements to bring its emotional intent to life as Jarre paints a picture of beauty and sorrow, hope and loss.
Available today to stream on all major platforms, as well as on special CD and vinyl editions released by Sony, fans of forward-thinking electronic compositions will be delighted. True audiophiles can even take it a step further by purchasing the binaural audio version for a truly immersive experience. The exhibit itself opens on May 20 at the Philharmonie de Paris before touring several cities around the world including São Paulo, Rome, and London.
Jean-Michel Jarre has been critically influential to the electronic, new-age, and ambient scenes, particularly during his rise in the '70s, and moreover, he is known for his commitment to social activism. So working with Salgado on this ode to the Brazilian Amazon, in partnership with the Museum of Ethnography of Geneva, seems like a match made in canopied heaven. After all, it is only through creative scientific thought that we will find our way through to to the light at the end of this climate-change tunnel.
The mixture of analog and digital in Jarre's album is the perfect form of expressing the themes in Salgado's work.
The exhibit itself features over 200 photos and other mediums, all created by Salgado and drawing from the six years he spent traveling the Amazon region. A fellow social scientist boasting a previous life as an economist, he presents a focused theme of environmentalism and biodiversity.
Sonically representing these visual touchpoints, Jarre created a symphonic composition that blends electronic and orchestral instruments with ' real-life sounds' to showcase the clash between nature and industrialization, between organic and digital. The natural earth is the analog and globalization (and its consequential effects on indigenous communities) is the digital. Through this piece, he's communicating that there's a way for all these elements to coexist in harmony, but it requires thoughtful consideration and nuanced touch.
Listen to Jean-Michel Jarre's groundbreaking soundtrack below on Spotify, purchase or stream Amazônia album on your favorite platform, and let us know what you think the comments!
Stream Jean-Michel Jarre – Amazônia on Spotify:
---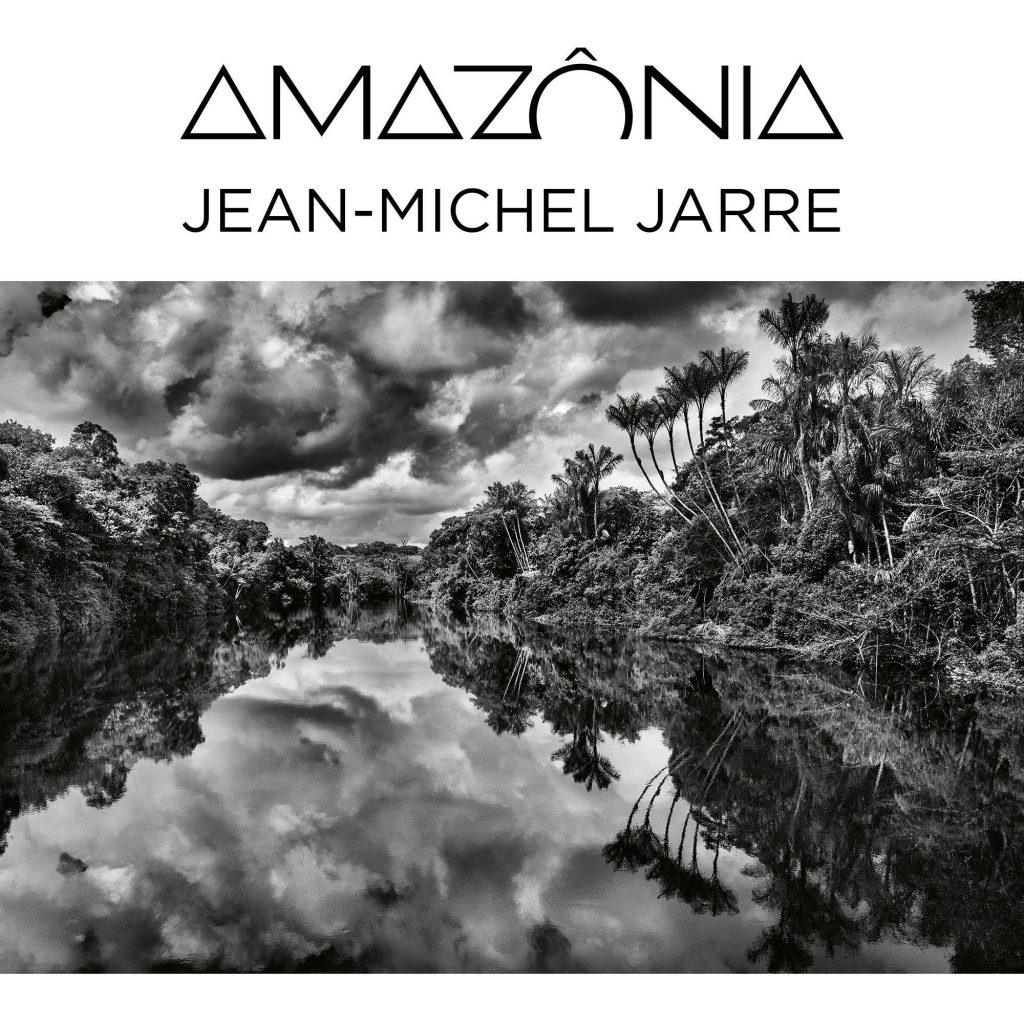 ---
Follow Jean-Michel Jarre on Social Media:
Web | Facebook | Twitter | Instagram | Soundcloud