ZEKE BEATS makes his official debut on Liquid Strangers' WAKAAN with the release of the four-track Vigil EP.
---
Since first breaking onto the scene, ZEKE BEATS has championed his unique style of bass music that blends elements of hip-hop and grime into the mix. He's made waves with releases like the Meltdown, Digital Death, and Lost In Automation EPs while also showing off his skills as a collaborator recently by dropping "DUMP TRUCC" with Wreckno. ZEKE BEATS has further built his legacy with sets at festivals ranging from Lost Lands and Forbidden Kingdom to EDC Las Vegas and Nocturnal Wonderland.
Now, after embarking on his Vigil headline tour earlier this summer, ZEKE BEATS has finally made his WAKAAN debut with the release of the four-track EP that bears the same name. These four tracks feature a distinct sound that's futuristic, crunchy, and dirty, and they've been road tested in cities like Las Vegas and Dallas, as well as during his set at Bass Canyon this month, and they're sure to get bass lovers out of their seats.
The first track off this EP, "Cheeky," doesn't hold back on the scratch champion's prowess. The hip-hop beat and gritty bassline become one with the synthesizers, while ZEKE BEATS takes you off your feet with his style. The title track, "Vigil," arrives next, and listeners will need to remain resilient when the wild vibrations and heavy beams of sound pummel with immense energy.
Then, the EP begins to become "Unhinged" as listeners are disintegrated into bass oblivion. The hypnotic intro builds with energy before dropping everyone into a rollercoaster of a bassline that will leave them looking to catch their breath. Finally, ZEKE BEATS closes down the release with "Selektah," which offers slow moments with those that bring just energy to keep listeners rolling strong. The vocal samples and punchy percussion make this one stand out, so make sure you give it a listen if you're looking for a dose of bass that's out of this world.
Don't miss out on the sonic journey that ZEKE BEATS crafted up on the Vigil EP. Listen on Spotify or your preferred streaming platform, and let us know your favorite track in the comments!
Stream ZEKE BEATS – Vigil on Spotify:
---
ZEKE BEATS – Vigil – Tracklist:
Cheeky
Vigil
Unhinged
Selektah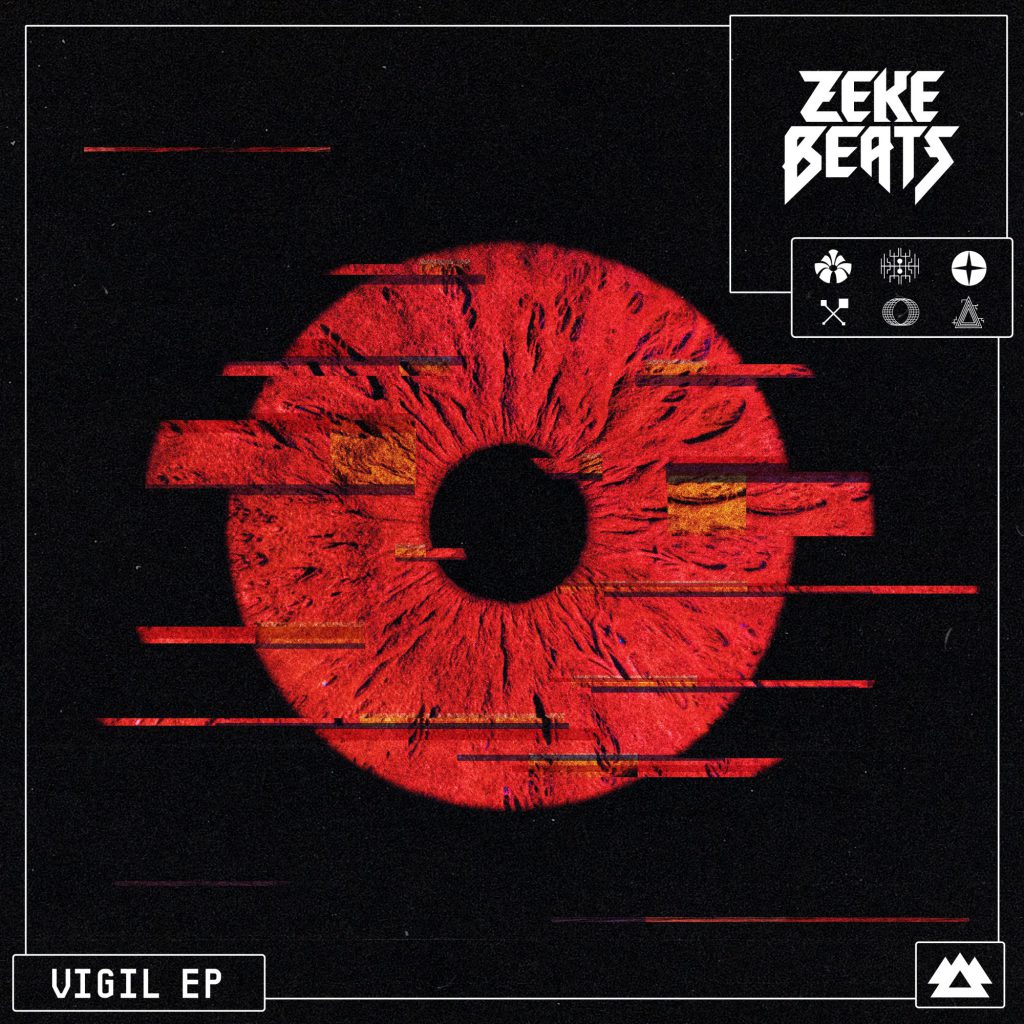 ---
Follow Zeke Beats on Social Media:
Facebook | Twitter | Instagram | SoundCloud