Detroit-based queer artist Wreckno promotes Pride Month in style with the release of the six-track Pansy EP that's filled with summer jams.
---
Earlier this month, Wreckno released the song "Honey Drip" and unleashed the music video for the drippy song two weeks after. Keeping the fans on their feet, he added in a teaser for his new song called "Hieroglyphics" that helped give everyone a taste of what was to come on his debut EP, Pansy. Now, this six-track EP has been unveiled to the world and proves that this unique artist is ready to tear up the dance scene with the hard work he has put in over quarantine.
Pansy is a masterpiece that explodes with empowerment, self-love, and reclaiming identity with visual art doused in LGBTQ+ pride. Song after song on the release showcases Wreckno's diverse range and the confidence he's grown in his music style. While he's been making deep influential vibrations in the bass community, this album isn't exclusively dominated by those wubs. Instead, the rising producer touches on all corners of the music scene from rap to house and also closes it out with a contemporary R&B swooner.
Wreckno starts off the buzzing EP with the previously released song "Honey Drip" which has become his second most-listened-to song on Spotify in just two weeks. Soon after the sticky song comes to a close, "FREAKNIK" emerges and sees him team up with WHOM?. The fast-paced tempo and '90s-infused beat is laced with vocals that will ignite a fire in your soul – and when the drop hits you're going to feel your inner self.
"Hieroglyphs" arrives next with a smooth flow as jordnmoody and Ujuu join in on the fun to make this track a certifiable summer jam. "Fuck Me Cuz I'm Hot!" carries on with similar thematic elements as Wreckno's beat pairs well with the vocals from Chase Icon and Miss Tiddy that transform this into a solid ride that is sure to get booties bouncing along with it.
As the EP begins to come to a close, "A Little Bit (Hey Alexa)" with HerShe brings everyone to the underground of Detroit's music scene and is sure to give you a serotonin boost along the way. The fast-paced beat with the flow of poetic justice makes this track a bop on the dance floor and perfect for the club. Then, Wreckno ends the album with "Run Away" with Ruku. It's vastly different and stands out from the rest of the album with its chilled-out beat and psychedelic flow about running away from current life circumstances with the vocals is soft to the ears and kind on the heart.
Listeners, both old and new, will fall in love with Wreckno's fierce style that emerges throughout the EP as he reps the Detroit style of rap and the techno side of the city, with the sparkle of his sound mixed into an album. Add more songs to your summer playlist on your preferred platform, take a journey into this album, and let us know what you feel behind the beat.
Stream Wreckno – Pansy on Spotify
---
Wreckno – Pansy EP – Tracklist:
Honey Drip
FRAKNIK (ft. WHOM?)
Hierohlyphs (ft. jordnmoody, Ujuu)
Fuck Me Cuz I'm Hot! (ft. Chase Icon, Miss Tiddy)
A little Bit (Hey Alexa) (ft. HerShe)
Run Away (ft. Ruku)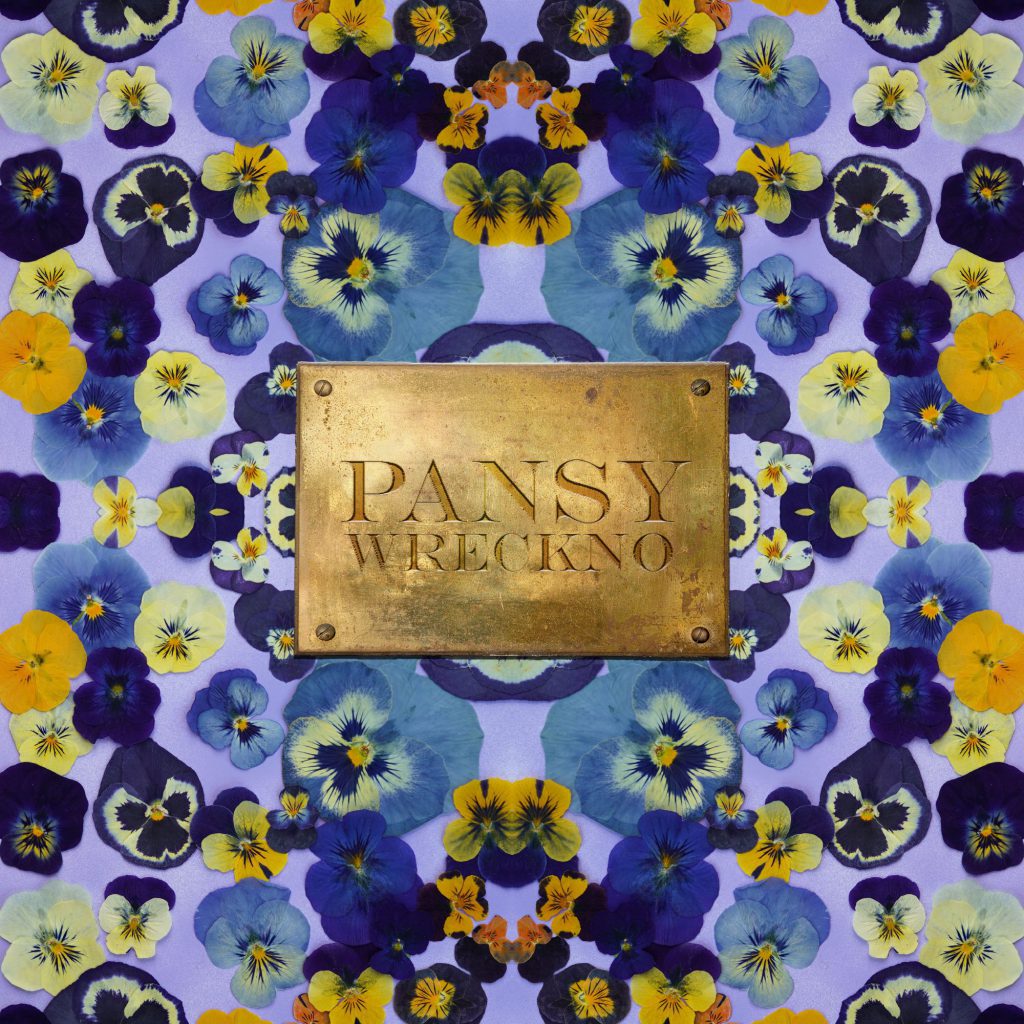 ---
Follow Wreckno on Social Media:
 Facebook | Twitter | Instagram | SoundCloud | YouTube