FUXWITHIT's first compilation exemplifies their commitment to moving music forward by showcasing some of the best artists in the underground.
---
From launching as a blog in 2014 to becoming a label in 2021, FUXWITHIT continues to showcase their dedication to pushing music forward. The brand has a track record of giving underground artists a platform to showcase their talent and receive the recognition they deserve – and that is displayed with their new compilation series, Champions Of The Underground. Handpicked by the FUXWITHIT team, this compilation was meticulously curated to show listeners the music they need to hear.
While there are many familiar faces making their return to FUXWITHIT on the debut of Champions Of The Underground, there are so many other underground artists to check out as well. Some of these artists include PRYZMS, Dropwizz, Lenny x SL!DE, and Galazy x BAGG. There is a little something for everyone on this compilation as it displays a range of sounds from heavy-hitting bass to trap and even incorporates bouncy future beats.
Champions Of The Underground Vol. 1 kicks off with a trap banger only fit for two kings that go by the artist names of Golden Child and Kazantzakis titled "Elevated." The bass intensity continues to build with PRZYMS' "BACK2THA," and the energy is immaculate. And if you're looking for a more laid-back track, then "Main Phase" by Haan808 switches up the vibe with this melodic banger.
One of the immediate standouts on the compilation is L*o*J's beautiful, uplifting tune "Sunken," that the perfect vibe to close out the summer. This track is a complete 180-degree turn from what you usually see from this hard-hitting duo. As the project nears its end, cinematic territory intensifies, and sebjin takes listeners on a journey of emotions with "Right."
Stream Champions Of The Underground Vol. 1 on Spotify or your preferred platform to find what more this compilation has in store.
Stream FUXWITHIT- Champions of the Underground – Vol. 1 on Spotify:
---
FUXWITIT's – Champions of the Underground – Vol. 1- Tracklist:
Golden Child x Kazantzakis – Elevated
PRYZMS – BACK2THA
KUREI – Quartz
dope – Hypnotic
DROPWIZZ – Gulag
Lenny x SL!DE – Oasis
BAGG x GALAZY – Repeat
Gurf – Big Pizzo
Haan808 – Main Phase
Borny – Skywalker
L*o*J – Sunken
sebjin – Rights
Hontis x Zodiaque – Extinguish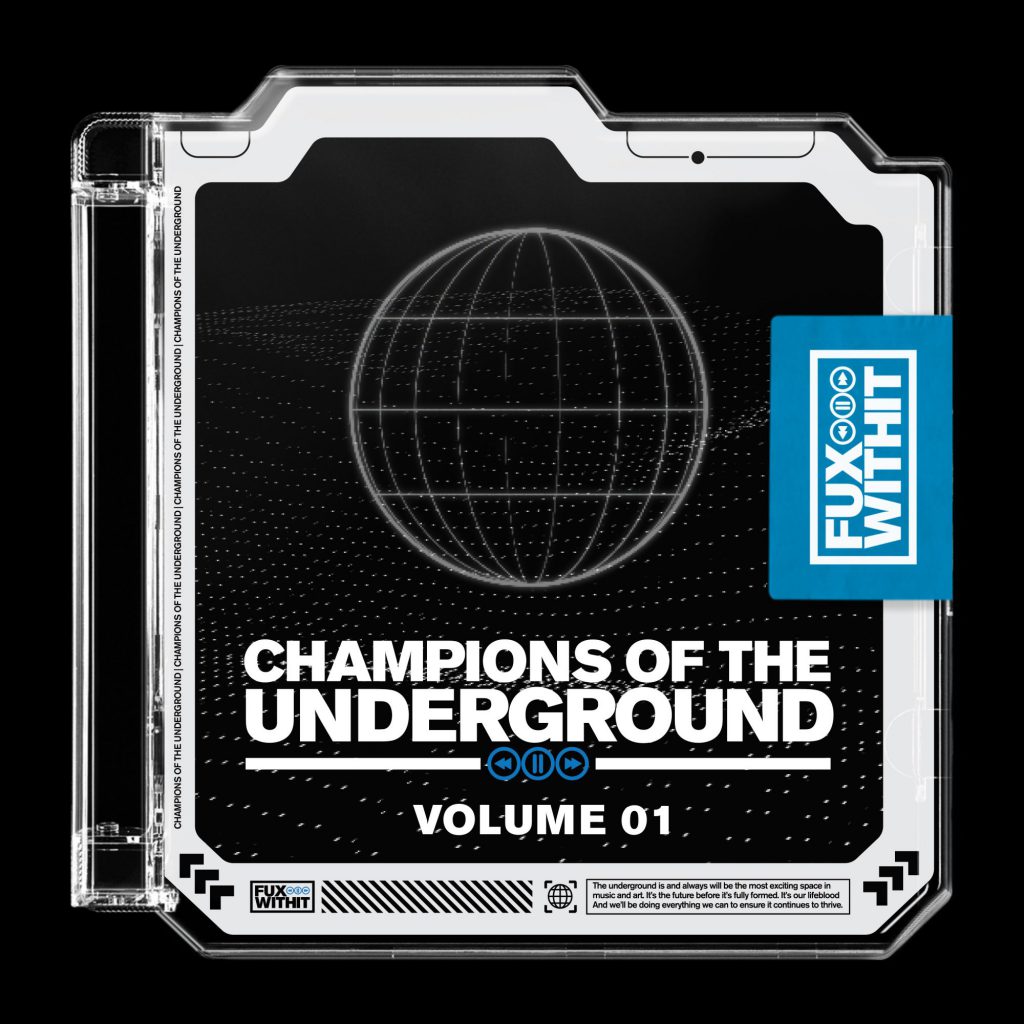 ---
Follow FUXWITHIT on Social Media:
Facebook | Twitter | Instagram | SoundCloud | Spotify