Acclaimed songstress HALIENE drops the news that her debut album Heavenly is due out later this month and releases its final single.
---
As producers in the electronic music scene continue to churn out some of the most remarkable tracks to date, there's something to be said about the singer-songwriters who are backing many of the scene's most beloved releases. One of the beautiful songstresses who has seen plenty of success over the years is HALIENE, who has teamed up with world-renowned artists like Armin van Buuren and ILLENIUM and taken the stage at festivals.
More recently, HALIENE delivered a number of solo stunners as she bolsters that side of her career, and now she's gearing up to add another chapter to her evergrowing story with the news of her debut album, Heavenly. Due out on August 26 via Black Hole Recordings, this 12-track collection features previously released songs, such as her hit tracks "Glass Heart," "Parachute" with AMIDY, and "Metamorphosis" with Markus Schulz, along with a flurry of new ones as well. This includes "Underneath My Skin," "Can't Be Gone," and "Forgive You Anyway," among others.
The news of Heavenly's release arrives with the latest single to come from HALIENE, "Reach Across The Sky." Speaking about the track's creation, she stated that its lyrics stemmed from "a very painful breakup" that occurred years ago. "It is about discovering the purpose of that connection and finding acceptance amongst the deepest ache of longing," said HALIENE. "There have been a select few people in my life that I have felt a connection so deeply with. I somehow knew when they were in pain or in danger, like I could feel it myself even while apart."
Listen to "Reach Across The Sky" on Spotify or your preferred platform, and make sure to pre-save Heavenly ahead of its release on August 26.
Stream HALIENE – Reach Across The Sky on Spotify:
---
HALIENE – Heavenly – Tracklist:
Vessels [Intro]
Glass Heart
Underneath My Skin
Reach Across The Sky
Walk Through Walls
Can't Be Gone
Parachute (with AMIDY)
Million Miles 
Forgive You Anyway
Butterfly
Metamorphosis (with Markus Schulz)
Heavenly [Outro]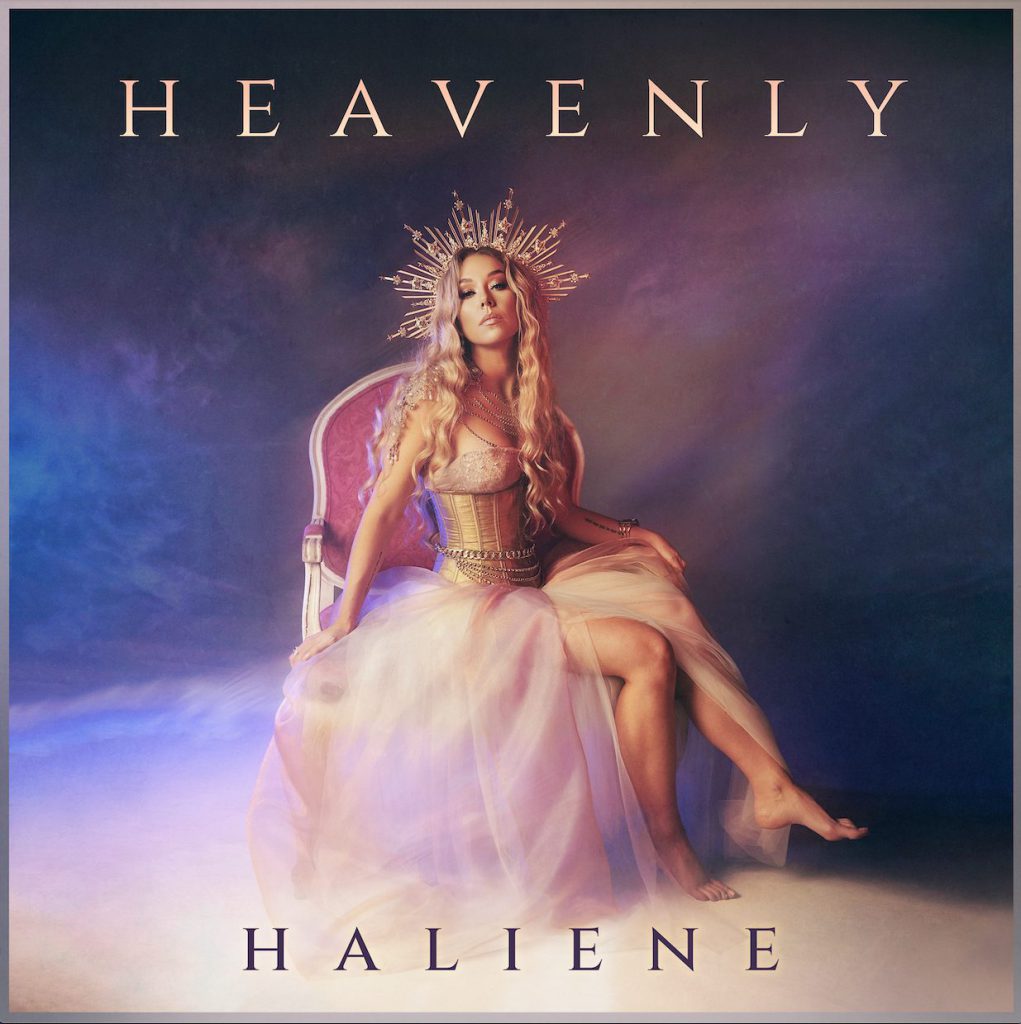 ---
Follow HALIENE on Social Media:
Website | Facebook | Twitter | Instagram | SoundCloud | Twitch