Beloved singer-songwriter HALIENE shines once more with the video for her newest solo single, "Glass Heart."
---
HALIENE continues to thrive in the electronic music scene with her impressive releases, collaborations with remarkable artists, and live sets that have taken place. This year she's shined even brighter, having released "Oceans & Galaxies" with JAUZ and "Make It To Tomorrow" with Maratone, while recently being booked to perform at Illenium's Ember Shores and Groove Cruise in 2022 as well. And HALIENE's newest track, "Glass Heart," has won over the souls of her fanbase with its delicious beat that pairs perfectly with her soulful voice.
It's hard not to feel a sensation of empowerment when listening to "Glass Heart" as the lyrics lift listeners up and remind them that while your heart may be fragile, it's also "full of diamonds". The song's title and lyrics were inspired by "a handwritten note" she received at 12 years old from her late mother that said "Sometimes I feel that you should have been born with a tag on your toe that said: handle with care. But at the most difficult times of your life, I've seen an unmatched strength shine through when you need it most."
Despite all the adversity HALIENE experiences, her music conveys strength in being vulnerable and accepting our fragile but unbreakable hearts. As HALIENE says, "You can break me open, but that's when my strength truly shines. I'm easy to see through at times, but when I fall apart, that's when my true purpose comes to life." Additionally, "Glass Heart" received the remix treatment from Last Heroes, who gave the track a melodic dubstep treatment, along with Sunny Lax who put an uplifting touch on the tune to further elevate the minds of listeners.
While "Glass Heart" and its remixes have captivated fans, HALIENE added another dimension to it with the music video that was premiered on Black Hole Recordings. The video exemplifies the emotions of the song as well as providing a visualization of the lyrics themselves and lasers from Nicelasers to further take it to the next level.
Check out the video for "Glass Heart" on YouTube, stream or purchase the tune on your favorite platform, and let us know which remix you prefer in the comments!
Watch HALIENE's "Glass Heart" on YouTube:
---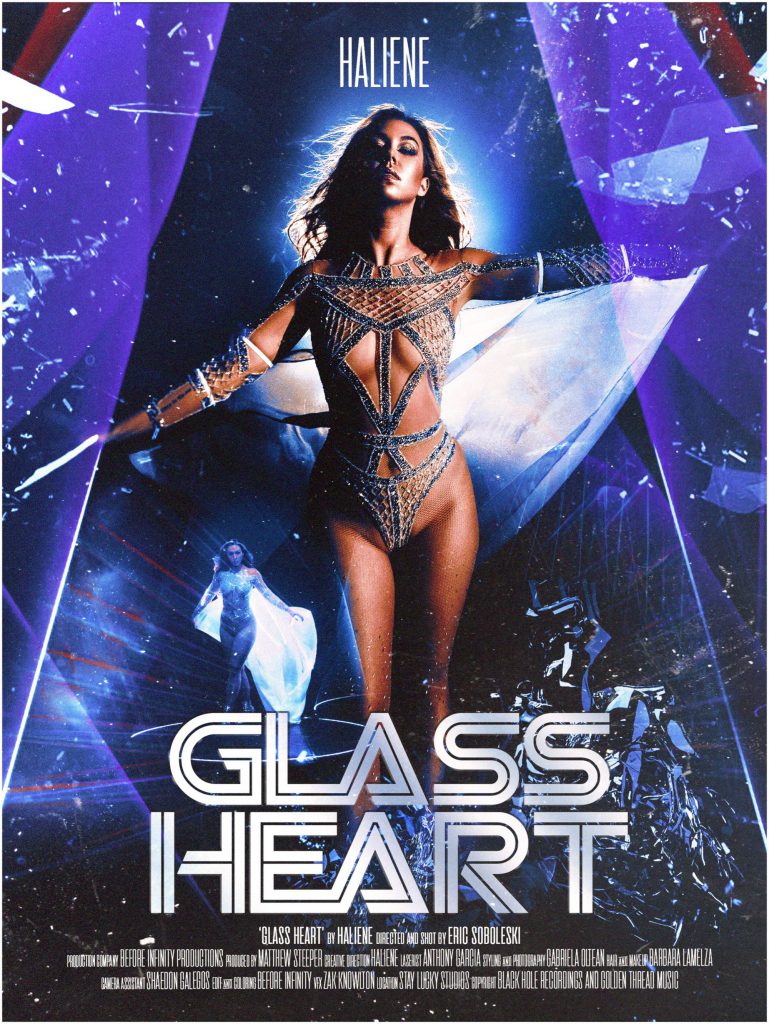 ---
Follow HALIENE on Social Media:
Website | Facebook | Twitter | Instagram | SoundCloud | Twitch