UK-based DJ and producer Georgie Riot is paving a path to take over the world of drum and bass, and nothing is going to get in her way.
---
Georgie Riot is causing an uproar in the scene, just like her last name would make you think. With a fire in her heart to rise to the top and a fanbase ready to help her cross the finish line, there's no sign of an end in her storyline anytime soon. While Georgie Riot might be one of the freshest faces in the drum and bass scene, she's already caught the attention of renowned tastemakers like UKF. This led to the release of "Take Over" with OHKAY back in March, along with a handful of other singles on the imprint, and now she's packaged them all together on the Take Over EP.
It's time to roll out the red carpet for Georgie Riot as she unleashes her debut EP for the masses to consume. Having the same title as her debut drum and bass single that shook the ground earlier this year only seems fitting as it will have listeners in the palm of her hand as she takes you on a journey through sound that is uniquely hers.
Related: Want to learn more about Georgie Riot? Check out our artist spotlight on her and listen to her exclusive guest mix!
The all-familiar "Take Over" starts us off with the help of OHKAY refreshing us on how much passion this artist truly has. Now that your blood is pumping here comes "Wait For Me" to continue building the energy with Aktive by her side. This track's addicting lyrics will have you yelling at the top of your lungs as you cruise with your windows down on a sunny afternoon.
Anyone who has had a relationship on the brink of extinction can relate to "Do Better." Drifting into the questions of what could be, this song will have you feeling a lot of emotions related to love and its hardships. Keeping you invested with its bpm switch-ups and a splash of Tengu's talent, "Night & Day" will have you believing that you can make it through the highs and lows with the right one by your side.
Rounding the end of the EP, "Let Me Know" features Aleya Mae enticing you with her honey-like voice every step of the way. Continuing the same energy as the rest of the album, "Change Your Mind" will pull at the heartstrings of many who have ever dealt with love and heartbreak. Teaming up with OHKAY once more, melodic meets drum and bass with this tasty liquid track, finishing us off nice and easy.
Georgie Riot intrigues your ears from start to finish on her debut drum and bass EP. Take Over is a peek into the world of lust and desire, sure to be able to connect to anyone who has ever experienced one or the other. If this is only the beginning one can only imagine the heights this amazing producer will reach.
Listen to Georgie Riot's debut EP on Spotify or your preferred streaming service, and let us know which track you loved the most on Twitter!
Stream Georgie Riot – Take Over EP on Spotify:
---
Georgie Riot – Take Over – Tracklist:
Take Over ft. OHKAY
Wait For Me ft. Aktive
Do Better
Night & Day ft. Tengu
Let Me Know ft. Aleya Mae
Change Your Mind ft. OHKAY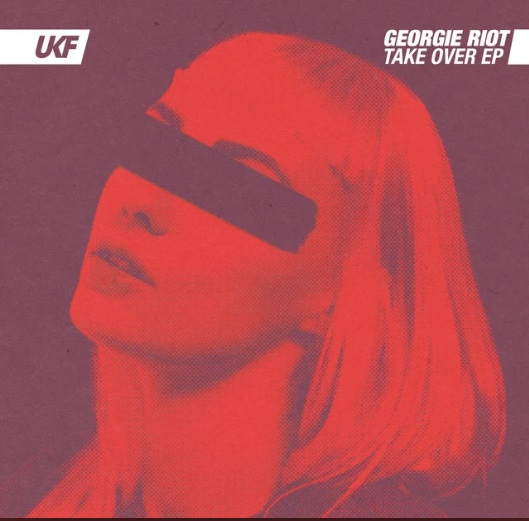 ---
Follow Georgie Riot on Social Media:
Website | Facebook | Twitter | Instagram | SoundCloud | YouTube | TikTok