Seven Lions announced the release date for his first-ever album Beyond The Veil and gifted fans with its lead single, "Every Time."
---
If you've been a fan of melodic bass anywhere over the last decade, you'd likely realize the impact that Seven Lions has had on the genre. From early classics like "Worlds Apart" and "Strangers" to newer hits like "Returning To You" with Andrew Bayer and Alison May and "Shadows" with Wooli and Amidy, the depth and variety of releases that Seven Lions has put out is tough to match. With an orchestral collaboration album and even embarking on a psytrance project with Dimibo, Abraxis, Seven Lions truly has traversed the melodic bass genre inside and out, producing beloved, emotional tracks that also pack a serious punch.
Fans have patiently and anxiously waited for an album from the melodic bass maestro since the release of his debut EP Polarize in 2012. Now, the wait is over as Beyond The Veil has been announced for an October 21 release date on Seven Lions' very own Ophelia Records, signaling a long-achieved milestone for both the producer and his dedicated Ophelia community. And not only is there the album announcement but also a preview of what everyone can expect with its first single, "Every Time," featuring So Below.
"Every Time" features euphoric melodies that will encapsulate listeners as they get lost in the track and will surely have anyone caught in a trance. With its captivating sounds and grimy chords erupting in the second half of the track, underneath So Below's chilling voice guiding everyone through the release, this single is exactly what fans needed to hear and provides the perfect glimpse into what we may see from the rest of the album.
Check out Seven Lions' latest track, "Every Time," featuring So Below on your preferred streaming platform, and stay tuned for more details on his debut album Beyond The Veil! Let us know what you think of the release on our social media channels.
Stream Seven Lions – "Every Time" (feat. So Below) on Spotify: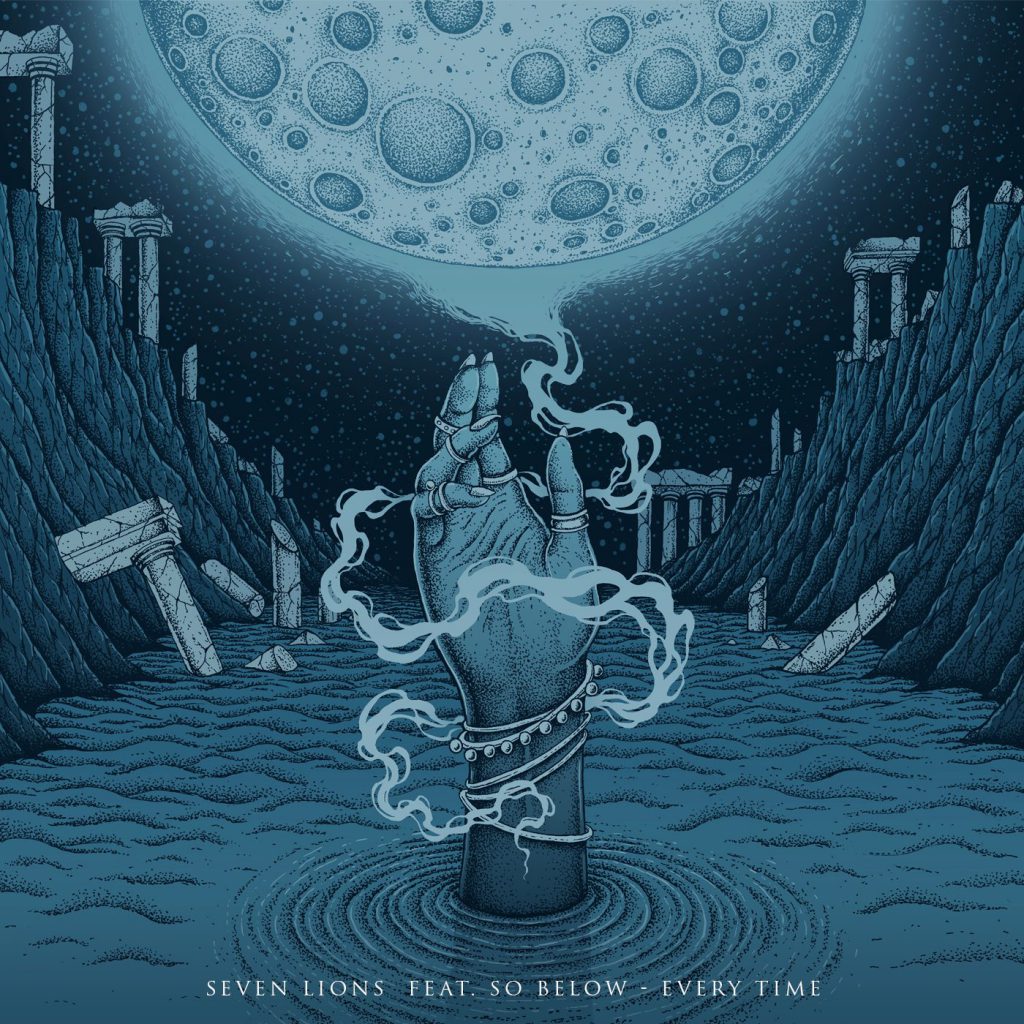 ---
Follow Seven Lions on Social Media:
Website | Facebook | Twitter | Instagram | SoundCloud | YouTube | Twitch