ODESZA makes their long-awaited return with their most stunning and cinematic fifth studio album, The Last Goodbye!
---
Grammy-nominated duo ODESZA has been hard at work since their A Moment Apart finale shows at LA Historic Park in 2019. The shows marked the end of an era as they toured A Moment Apart extensively around the world in addition to their stateside tour, which included performances in over 19 cities. Since that era, fans have patiently waited for ODESZA to announce their latest project. In early 2022 they were given a taste of what was to come through the self-titled single "The Last Goodbye" with Betty LaVette along with a beautifully directed music video.
Over the next few months, the anticipation for the beloved Seattle duo's next album would be at an all-time high, and with each release, the excitement continued to build. Then came singles "Better Now" featuring MARO, "Love Letter" featuring The Knocks, "Behind The Sun," "Wide Awake," and "The Light Of Day" featuring Ólafur Arnalds, showcasing their new sound and direction.
Out now on Foreign Family Collective/Ninja Tune, ODESZA's fifth studio album, The Last Goodbye, can be enjoyed in its entirety, start to finish, as an intentional work of art like this should be. Take a break from whatever you may be doing and treat yourself to a nice escape as ODESZA has crafted their most cinematic and stunning art pieces to date.
Listen to ODESZA's The Last Goodbye on Spotify, purchase the album from their online store, and read on for an in-depth take on the tracks found inside it!
Stream ODESZA – The Last Goodbye on Spotify:
---
The Last Goodbye begins with "This Version Of You" with Julianna Barwick and sets the listener on an emotional journey.
Right off the bat, ODESZA captures the experience of the human condition in a beautiful metaphoric way in "This Version Of You" to remind us that no matter what version of you exists right now, there is never really the last goodbye. Julianna Barwick's soft and comforting vocals act as a guided meditation taking you deeper into thought. As the song builds, different sonic elements fill the space with atmospheric tones and emotion. It's a heart-warming and reassuring track that allows the meaning of The Last Goodbye to hit home strongly.
Seamlessly transitioning into "Wide Awake," listeners are lifted into a euphoric state supported by Charlie Houston's airy vocals and ODESZA's pristine production.
"Wide Awake" begins with Charlie Houston's isolated vocals before upbeat drums join the production. There are many parallels between ODESZA's new musical direction and what fans have come to love about the duo. The percussion, in particular, stands out as an element that gives "Wide Awake" a familiar ODESZA sound. Still, the synths and vocal-driven aspects of the track showcase the experimentation ODESZA stated they were exploring on The Last Goodbye.
Lyrically "Wide Awake" details the evolution of one's feelings towards love. It's the one emotion that allows us to dive deeper into every other feeling. Without love, we are distancing ourselves from experiencing all the wonder the world offers.
"Love Letter," featuring The Knocks, is one of the more dance-forward tracks on the album and expresses the side of love when things don't work out.
"Love Letter" begins with shimmery piano strikes before vocals enter with "you can't break my heart cuz' I was never in love." Upon first listen, this track conveyed the simple fact that if you never loved someone, your heart would be safe and unbreakable; however, after repeat listens, it comes off differently.
Love makes you guard yourself against getting hurt as a coping mechanism to protect yourself from the reality of heartbreak. When we love deeply, we always want it to work out, but that is not always the reality. I see "Love Letter" as just that. It's a genuine letter of love to a particular person but disguised as "I never loved you" to protect the person from accepting heartbreak.
"Behind The Sun" symbolizes light and pulling oneself out of a dark place.
There are many parallels between the new ODESZA sound and the familiar sounds of their older production, and this comes through entirely in "Behind The Sun." The percussion and chants showcase the older ODESZA sounds, while the cinematic arrangement and darker elements show the duo's knack for experimentation. As the song progresses, the ascending piano chords and strings grow in energy, painting a picture of a character overcoming darkness and making it to the light. The absence of lyrics allows one to feel the energy of the music to create a storyline in their head.
Arguably my favorite track on the album is "Forgive Me."
Driven by a warm synthy bassline and paired with the pop-infused vocals of Izzy Bizu, "Forgive Me" is an all-around feel-good track that playfully recounts a past love. When reflecting on previous feelings of love, it can be easy to spiral into negative thoughts, thinking of what could have been different. Looming hypotheticals cast shadows of darkness, but it is possible to see past loves in a brighter light. That's what "Forgive Me" does with its uplifting, poppy nature takes a seemingly bleak frame of mind and turns it into something brilliantly positive.
"North Garden" has a beautiful balance of ODESZA's sound from In Return while incorporating new live elements.
What stands out to me most about "North Garden" is the way ODESZA incorporates the tracking of live instruments. In many of their productions, the drums seem to be produced digitally, whereas this track has a live drum kit and bass in addition to the electronically produced percussion. It might just be speculation at this point, but with their mindset of taking their live show to the next level – I expect this to be profound when heard live.
"Better Now" is another example of how ODESZA has stepped into a new sound space on The Last Goodbye.
"Better Now" was one of the singles released before the album dropped, and it grows on me with each listen. The track is a mood booster with an innate positive feeling. The lyrics speak about taking a chance on something, whether it's love, professional goals, or starting a new hobby. Specifically, the lyrics that say, "So what if I fall? Better that I tried than nothing at all. I can say it's my fault. I really don't mind. At least I gave it a go" act as a firm reminder that it's essential to take that first step out of your comfort zone and give it a go!
Next up on the album is the title track, "The Last Goodbye," featuring Betty LaVette.
Betty LaVette's vocals are powerful on their own, but the way ODESZA was able to sample them into "The Last Goodbye" gives the track its freshest rework in the last 40 years. The original recording is two and a half minutes of pure pop-blues bliss; however, ODESZA's rework was transformed into a six-minute journey with punchy drums, pulsing synths, echoing vocals, and an insane bassline that will transfer magically to a live setting.
"All My Life" is packed with nostalgic elements, from the sampled home video audio to the familiar sounds of In Return.
The dreamy harp and echoed vocals give "All My Life" a heavenly vibe, and when the kicks, snares, and chants hit, it brings me back to when I first discovered ODESZA with In Return. The build-ups in the track are unlike anything they have produced in the past. Yet there is still a warm familiarity to "All My Life," which speaks to ODESZA's ability to expertly bridge new ideas with the sound that fans have come to know and love.
Of all the tracks on the album, "Equal" pulls the most inspiration from the BRONSON project.
The track begins with a lightly filtered synth before the vocals arrive beautifully atop the trance-like instrumentals. The darker elements of production contrast Låpsley's pop-infused songwriting creating a captivating soundscape. The pace of the percussion gives "Equal" a lively feel, keeping energy levels high as listeners find their way to the album's final quarter. In theme with other tracks on The Last Goodbye, the lyrics touch on love motifs and trying to make sense of past relationships.
Lyrically, there are two that stand out to me most from "Equal." "Love is pain, right?" and "I just want our love to be equal" highlight the importance of reciprocity in a relationship and how love often comes with pain. One person in a relationship may have to support the other in times of stress and challenge, but the idea of nurturing love should be equal responsibility.
"Healing Grid" builds upon the sentiments of "Equal" and is a buoyant guide to mending parts of yourself that may be a little fractured.
The light strings and upbeat drums paired with the vocals "It's all about you" guide listeners back to their nature of love and light after a period of darkness on "Healing Grid." A simple lyric, which in this case should be directed inward rather than outward, reminds us that healing begins with ourselves and that being selfish in these times of repair is what's needed to do so.
In a self-serving way, this track helps establish a pathway to refocus on the things that bring us the most happiness and joy. By the end of its runtime, there is a feeling of being washed over and renewed, as if the ocean's waves have removed any remaining negative energy from being broken down.
"I Can't Sleep" is driven by vocal chants and epic drum build-ups before dropping listeners into the final track, "Light Of Day."
The glimmering "Light Of Day" features Ólafur Arnalds and fits perfectly as The Last Goodbye's final track. Eclipsing nearly seven minutes, this one is a journey of its own in its arrangement and songwriting. Ólafur Arnalds' vocals act as an ornament on this track as they add another layer of depth to the strings, drums, and emotionally-charged synths. Halfway through, there are flutters of piano keys and echoed vocals adding to the atmospheric nature of "Light Of Day" before dropping into the second crescendo of instrumentation.
In true ODESZA fashion, The Last Goodbye comes to its cinematic conclusion as the strings fade out. The last thing heard is home video audio of one of their mothers saying, "see you later, alligator." I can't help but think the whole premise of the album is to preserve the memories of those we love to live on infinitely. There never really is the last goodbye as long as we remember the impact of those we hold closest and the love they have imparted to us.
What ODESZA has captured in this music collection is authentic, refreshing, and, at its core, a reassuring solace.
It makes sense why The Last Goodbye took as long as it did to create. Processing feelings of love, loss, and hope is an exercise that takes time. To accurately and genuinely portray those feelings in a music collection takes patience, dedication, and an artistic forethought that ODESZA took the time to do. The Last Goodbye shines in many ways, from the thematic aspects to the songwriting and vulnerability in experimenting with new sounds.
Some fans might want Summers Gone or In Return vibes, but being an artist means you never want to feel stuck. It's imperative to try new things, and ODESZA has succeeded in that. There was never really a departure from their old sound on this album, but a melding of their strengths with new and exciting sonic aspects. Overall, the duo showcased what makes them so iconic with The Last Goodbye, and I cannot wait to travel around the country experiencing the live show to foster a deeper connection with the album.
---
ODESZA – The Last Goodbye – Tracklist:
1. This Version Of You (feat. Julianna Barwick)
2. Wide Awake (feat. Charlie Houston)
3. Love Letter (feat. The Knocks)
4. Behind The Sun
5. Forgive Me (feat. Izzy Bizu)
6. North Garden
7. Better Now (feat. MARO)
8. The Last Goodbye (feat. Bettye LaVette)
9. All My Life
10. Equal (feat. Låpsley)
11. Healing Grid
12. I Can't Sleep
13. Light Of Day (feat. Ólafur Arnalds)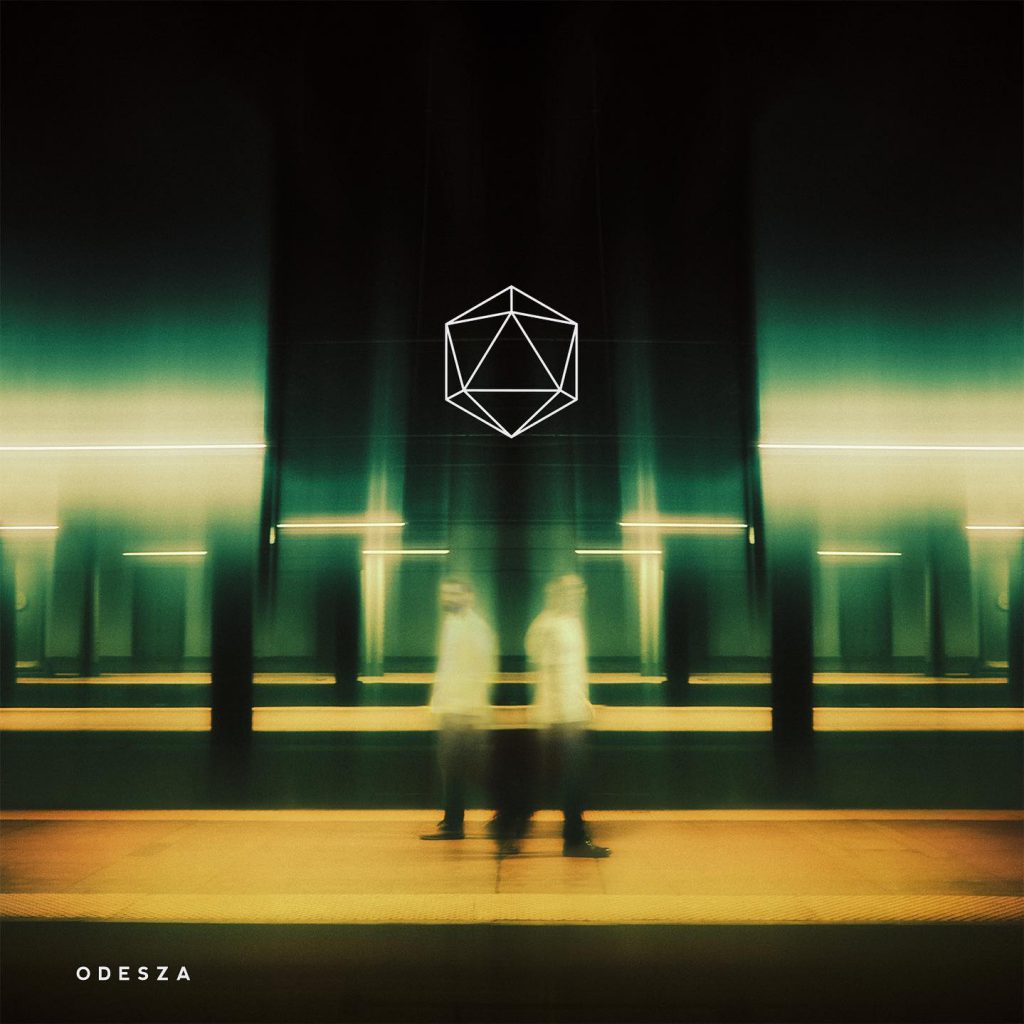 ---
Follow ODESZA on Social Media:
Website | Facebook | Twitter | Instagram | SoundCloud