Warden heads back to Create Music with his brand new track, "U Promised," and you can hear it here ahead of the official release!
---
As we continue to lose our minds to "Minds Gone" and Warden's scandalous remix of Honey & Badger's "Skandal," we prepare to ingest a brand new tune by the multifaceted LA-based dance music aficionado. For his upcoming release on Create Music, Warden has decided to whip up something a bit cerebral yet playfully whimsical, drawing out the listener's intrigue using a bright melodic melody set over a faithful techno drive. The track is called "U Promised," and it is heading your way on July 26.
Of course, we don't want you to wait another second for the good stuff, so if you want an exclusive premiere of the track right now, settle in and get ready to smash that play button! But, before you strap on your dancing shoes, let's talk about some dazzling details you should look out for. As soon as "U Promised" gets going, you'll be serenaded by the gentle melodic whisper as it hums through the speakers. It's balanced by a dominant bassline thump and brief percussion before the rhythmic tone begins to surge softly.
Here, we see eccentric top-end details take shape, floating through the airwaves in a descending pattern before they morph personality and jerk into a choppier format. Once the high-hat jumps in, we're ready to shake it down, encouraged by the smooth rhythm and carefree connotation. There comes a moment in the track when the volume begins to swell, making way for a thoughtful breakdown full of fun, festive energy. Of course, we just love a faithful rise, and the one that connects beginning to end sits pleasantly on the ear before pushing us off the edge for a lasting energetic release.
Pre-order your copy of "U Promised" on Beatport, stream the exclusive premiere ahead of its July 26 release below, and let us know what you think on Twitter!
Stream Warden  – "U Promised" on SoundCloud:
---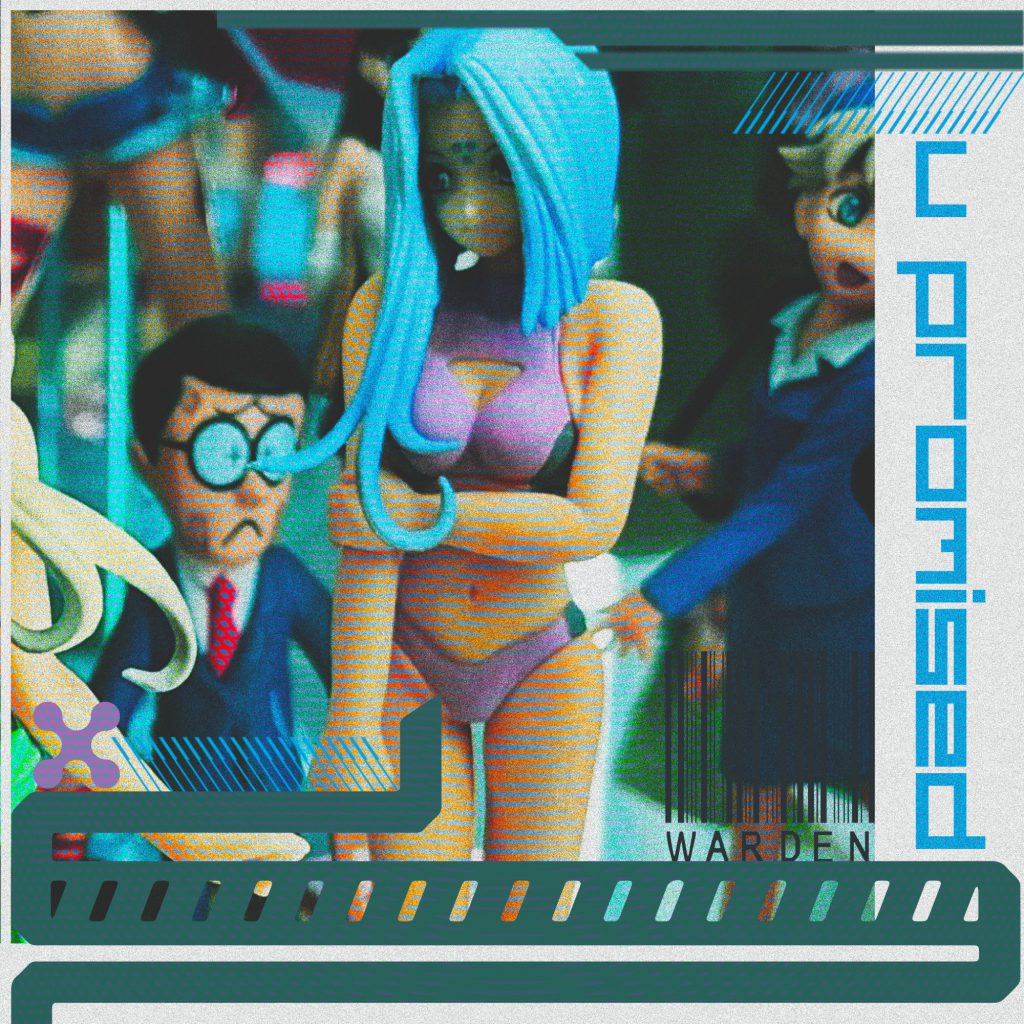 ---
Follow Warden on Social Media:
Website | Facebook | Twitter | Instagram | SoundCloud