The Trilogy Project was Bang Bang's first festival and brought together over a thousand attendees to experience music, art, and food.
---
It has been over a year since Bang Bang, San Diego's beloved sushi restaurant, bar, and nightclub, re-opened under new management. Their team renovated the dancefloor, revamped the menu, and rejuvenated the artist bookings as they looked forward to getting everyone back to dancing. After settling into The Gaslamp district, it was time to expand even further, leading to Bang Bang and Pyramid Events putting together their first festival – The Trilogy Project.
It was another clear, sunny day in San Diego on July 3, making for perfect weather conditions that would carry through to the evening hours. Anticipation was building for what would be in store for attendees in the lead-up to the festival. As we walked up to the entrance at Liberty Station, we were greeted by a short security check and ticket scan – and we were inside within seconds.
Once inside the venue, it was time to explore.
On one side of the festival were retail vendors and a limited number of bathrooms. The retail vendors had a variety of items for sale. There were hats, accessories, shirts, robes, and other handmade items that were festival-ready at their core. The other side featured food trucks selling burgers, tacos, burritos, and more. Bang Bang even had its stand featuring the sushi bar's signature rolls and delicious dishes.
Straight ahead was the main stage with Blu Thunder Disco playing his heart out, while others like Felix Martin from Hot Chip and Classixx would play there later that night. At the same time, the second stage was situated on the right side of the venue facing in the same direction. This did cause some moments where the sound bled, but for the most part, it wasn't noticeable.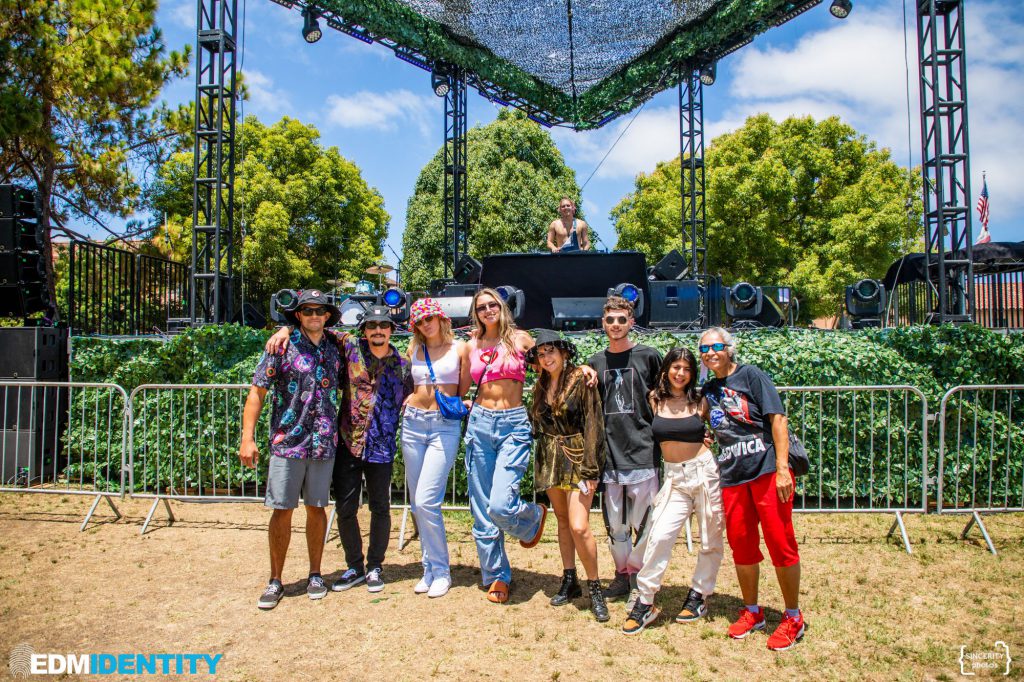 Throughout the grounds were different and creative art pieces.
There was a phone booth that would connect you to another phone booth on site encouraging random conversations and antics. An open cube lined with LED bars created a flashy photo opportunity for anyone needing a new profile picture. Next to the cube was a small stack of older televisions broadcasting a live recording of attendees as they approached it. There was also an LED honeycomb installation that I remember seeing at a previous Desert Hearts event.
It felt like something was missing early on, but I couldn't quite place it. I hadn't been wondering for very long before a staff member said, " isn't it cool that they can do this without a sound booth?" That's what it was – there wasn't a visible sound booth like the many other festivals I've attended. There were no electrical runners anywhere on the grass. The audio was mixed through mobile devices, rendering a traditional sound booth unnecessary – that's some pretty cool technology.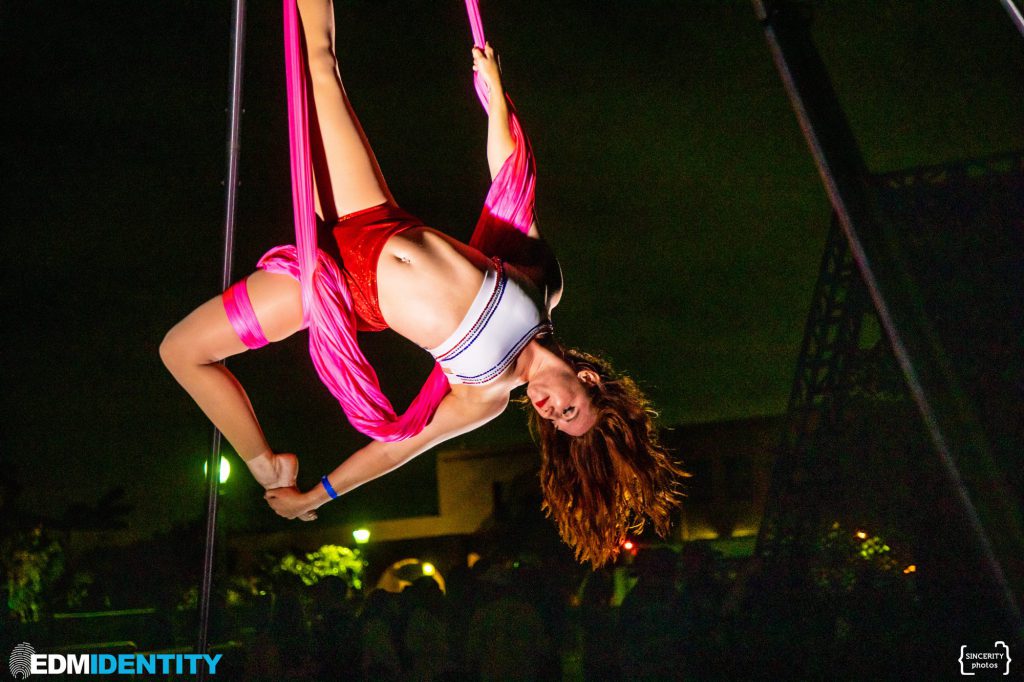 As for the music, it was vibey all day with the Desert Hearts crew and plenty more.
Because the venue was on the small side, it was easy to walk back and forth between the stages to revel in the various house beats and tracks that were being mixed. On the production front, the lighting and effects were minimal yet very on brand for the genres being played.
The Pyramid stage had plenty of shade during the day's hottest hours, and attendees could dance to sets from Mark Farina, Secondcity, and Kryptogram, among others. Meanwhile, the Desert Hearts crew and Zone 333 delivered some good vibes at their stage with sets from Heidi Lawden, Porky, Marbs, and two fantastic b2bs featuring Rybo and Wyatt Marshall, and Matt Egbert and Sly Turner.
My favorite sets at The Trilogy Project arrived from Mikey Lion and Classixx. Mikey's set was diverse and included some hip-hop tracks and the hard-hitting beats that Desert Hearts is known for. Classixx's performance was groovy, with the entire dance floor moving in unison as they played their infectious tunes.
The Trilogy Project was fun and showcased the growth that Bang Bang and Pyramid Events have experienced in just a year.
For the first attempt at a festival, Pyramid Events and Bang Bang created a solid metric and standard for their future. Although more than a thousand people attended, it never really felt crowded, and having the stages so close together made it easy to catch any set I had my eye on. This intimate single-day event is something I would attend again, and I look forward to seeing you there next year!
---
Follow The Trilogy Project on Social Media:
Website | Facebook | Instagram
Follow Bang Bang on Social Media: