Futurescope label boss Dee Montero delivers his most beautiful body of work to date in the form of his 12-track debut album, Artifacts.
---
While there are a plethora of dancefloor-ready tunes in the realm of melodic house and techno, the immersive, serene soundscapes on the chilled-out side of the genre see artists flex their world-building abilities. One producer who has showcased this fully over the years is Dee Montero, a Belfast native who has impressed with releases that have graced imprints such as Knee Deep In Sound, Anjunadeep, and more.
More recently, Dee Montero has carved out new territory for his career with the launch of his own imprint, Futurescope. Previous releases on the label, such as Meridian and Perpetua, have seen this talented artist showcase his skills as a producer, and now he's gifted his fans with his debut album, Artifacts.
Stating that it was "important not to rush the project and give it some breathing space," Dee Montero gave added insight into the making of his debut album. "The concept was born in early 2020 at the beginning of lockdown while digging through the digital archives and rediscovering unfinished projects," he said. "The final selection of 12 tracks is a melodic and introspective journey that weaves between electronica, orchestral, breaks, and house, which made more sense in an LP format rather than single club releases."
True to his message, Artifacts is a journey that will leave listeners captivated throughout its runtime. "Intertia" and "Surya" kick off the trip with a slower pace and airy tones that allow for moments of introspection, while Dee Montero builds the energy up a notch with each following track. "Satori," "Abyss," and "Opia" each offer their own unique groove with organic elements and vocal samples that hit in just the right way as they whisk you to the nearest dancefloor, whether that be on the beach or the middle of a desert.
The tribal drums and hypnotic nature of "Maya" exude everything that there is to love about Dee Montero's productions, while others like "Ananta" and "Omni" offer similar soundscapes to explore. While this album was created with "after hours and sunset moments" in mind, tracks like "Ascension" offer up dancefloor-ready moments with layered breaks and rave elements that will leave you dancing away to the beat, while the closing track "Moksa" acts as a contrast with its own breaks that soothe the soul instead.
Artifacts is a beautiful journey that shows off the production prowess that Dee Montero brings to the scene, and if you haven't yet become a fan of this artist, there's no doubt this release will win you over. Listen to the album on Spotify or your preferred platform, and stay tuned for more from Dee Montero by following him on social media!
Stream Dee Montero – Artifacts on Spotify:
---
Dee Montero – Artifacts – Tracklist:
Inertia
Surya
Satori
Abyss
Opia
Farlight
Maya
Ananta
Ascension
Lightwaves feat. Meliha
Omni
Moksa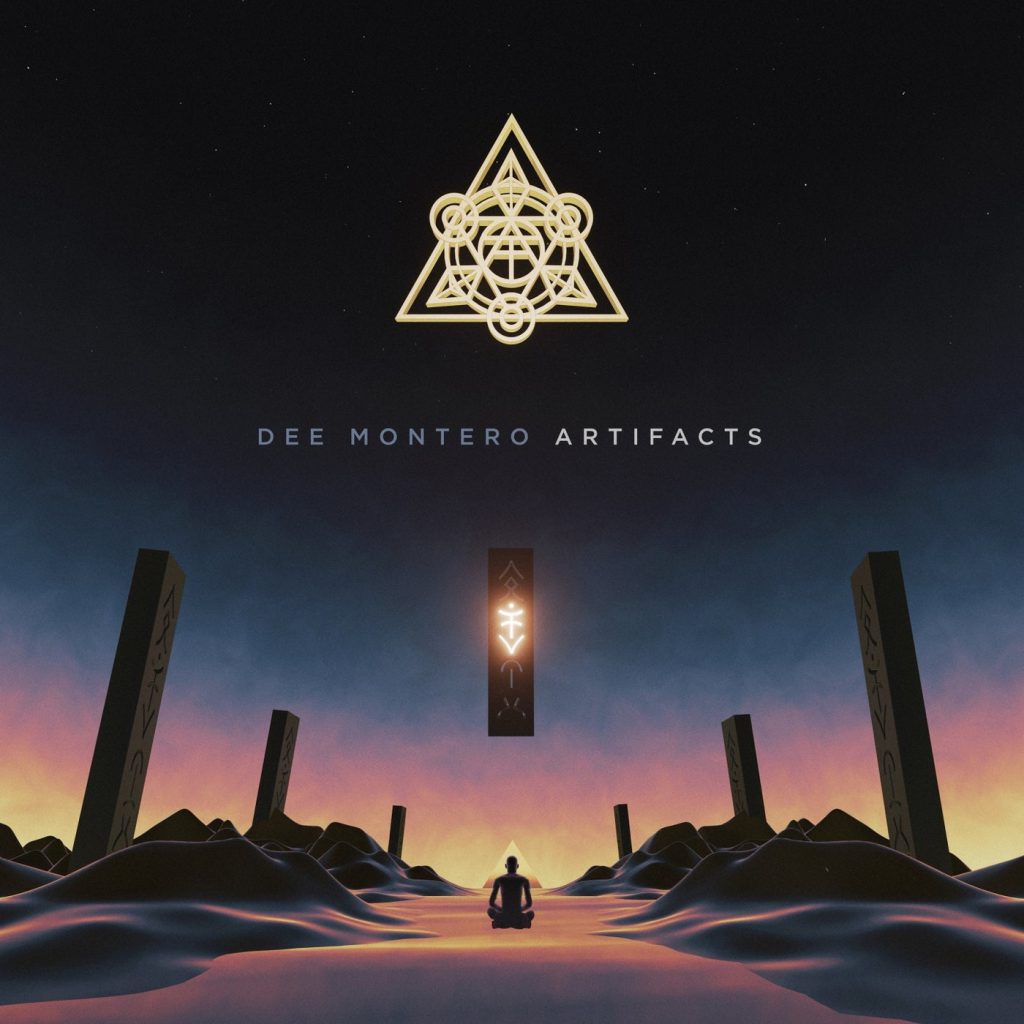 ---
Follow Dee Montero on Social Media:
Website | Facebook | Twitter | Instagram | SoundCloud