This year's edition of Audiotistic Bay Area brought the perfect mix of house, bass, and more to kick off the summer festivities.
---
Home to many in the Bay Area since 2017, Audiotistic is a festival full of rich history and dear to many. The festival is known primarily for bringing a mixture of house, hip-hop, and bass music, and continues to go to new lengths to showcase diversity with forward-thinking artists at the forefront of the scene. This year's edition brought many fresh faces to Shoreline Amphitheatre to further pique the interest of potential attendees and captivate anyone who flocked to the festival.
The first day of Audiotistic Bay Area kicked off effortlessly. Security was friendly and efficient, without being overly invasive. After some quick ID checks, the party got started. While the festival layout didn't change at all this year, the lineup sure did, with lots of new names on the lineup to look forward to who were set to play on the festival's stages.
After entering, I headed to the Frequency 2.2 stage to catch COM3T, who took me by surprise. Known primarily for her hit track with LSDREAM, "Hello Human," many are still getting to know her for her unique style and dubstep-heavy sets. After catching her mind-blowing set, I can agree with the notion of others that COM3T knows how to bring the heavy bass and unrelenting dubstep with insane energy.
Up next was rising bass maven A Hundred Drums, who brought the tempo down. She took the crowd to another realm with her eclectic bass-driven sounds, even playing out an unreleased collab with Zeds Dead that drove fans wild. Then Tsuruda b2b Chee took center stage as the perfect follow-up. Their set was an absolute dream filled with unreleased tracks from G Jones, Peekaboo, and more from their vault.
A Hundred Drums and Jon Casey even came on stage to hype up the crowd, and it was so refreshing to see POC and women on the stage and supporting each other. If there's one thing Audiotistic improved this year, it's the diversity and fresh faces throughout their lineups.
Many headed over to the Boombox Stage in between sets, where talented breakdancers brought up people from the crowd to show off their skills.
The breakdancers and other performers helped keep the energy high when not at either of the main stages, and they were a welcome surprise. Fast forward to the evening, and an unsurprising spectacular set was brought to the Frequency 2.2 stage by SVDDEN DEATH. He put on quite the entrance with a VOYD-style track and a demand for a wall of death to start off the set.
From there, SVDDEN DEATH quickly dropped everyone's jaws by screaming on a metal track, then bringing out multiple guests, including Sonium Sounds, Yakz for a song, and even Chee, for a track they made in the "green room" just before his set. It was the perfect way to close out the first day's festivities. Those who survived his set will surely go on to tell the epic tale for some time to come.
While the first day brought plenty of heavy bass, the second day was for house lovers, myself included.
The second day started similarly to the first, with a quick entrance but a seemingly larger crowd. After some strolling around the venue and settling in for the day, we headed to the Frequency 2.2 stage to get to dancing. Brooklyn-based DJ QRTR brought the New York Discotèca vibes to the festival with a minimal touch for an electric set. Up next, the Chicago legend Gene Farris took control of the crowd with some fantastic house grooves. His expert crowd control was irresistible as he made everyone move at his whim from behind the decks.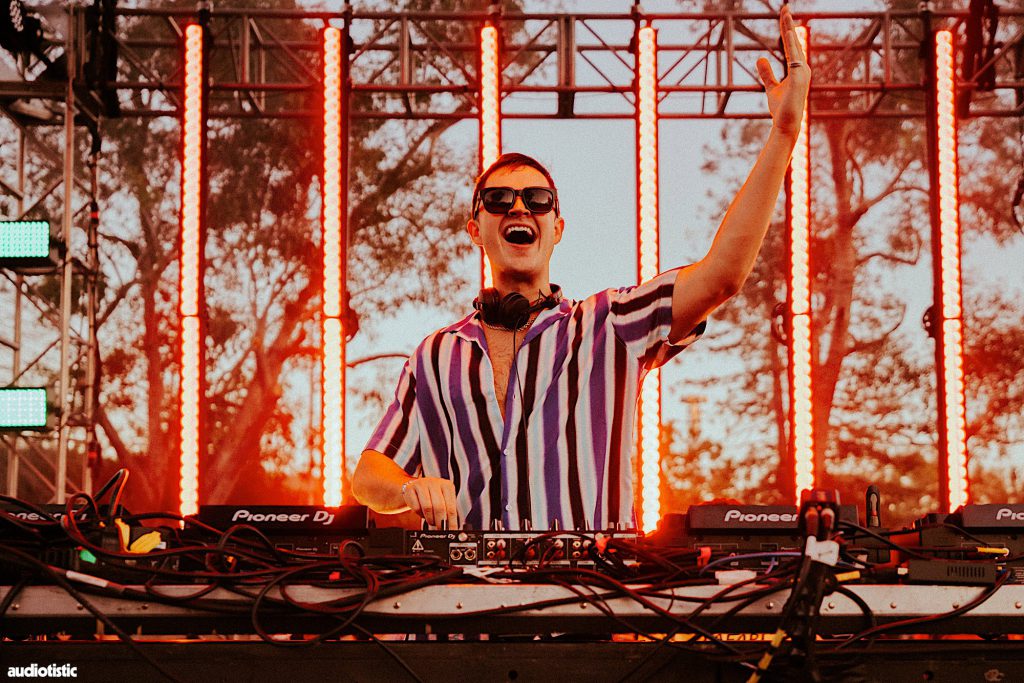 In the evening, John Summit attracted an overflowing crowd to the Frequency 2.2 stage.
Having never seen John Summit before and only catching his presence on Twitter, I wondered if he was worth the hype leading up to the weekend. After catching him play, I have to agree with many others that he absolutely is. He's truly a master at his craft, and the energy he brings is contagious. While he may have dabbled in the bass realm in his early days, John Summit has come into his own in the house realm with his releases, and he put them on full display throughout his set as he brought a true party to Audiotistic Bay Area.
Finally, we decided to wrap up the night with Rezz at the Frequency 1.1 stage. After not seeing her for a few years, it was quite the shock to experience it live once again. Her set was filled with originals and collabs and felt like a larger-than-life set that flooded my memories of the time I saw her play at the circuitGROUNDS stage at EDC Las Vegas in 2017. With stunning visuals, pyro, and more, it was the best decision to close the festival with the Queen of Midtempo.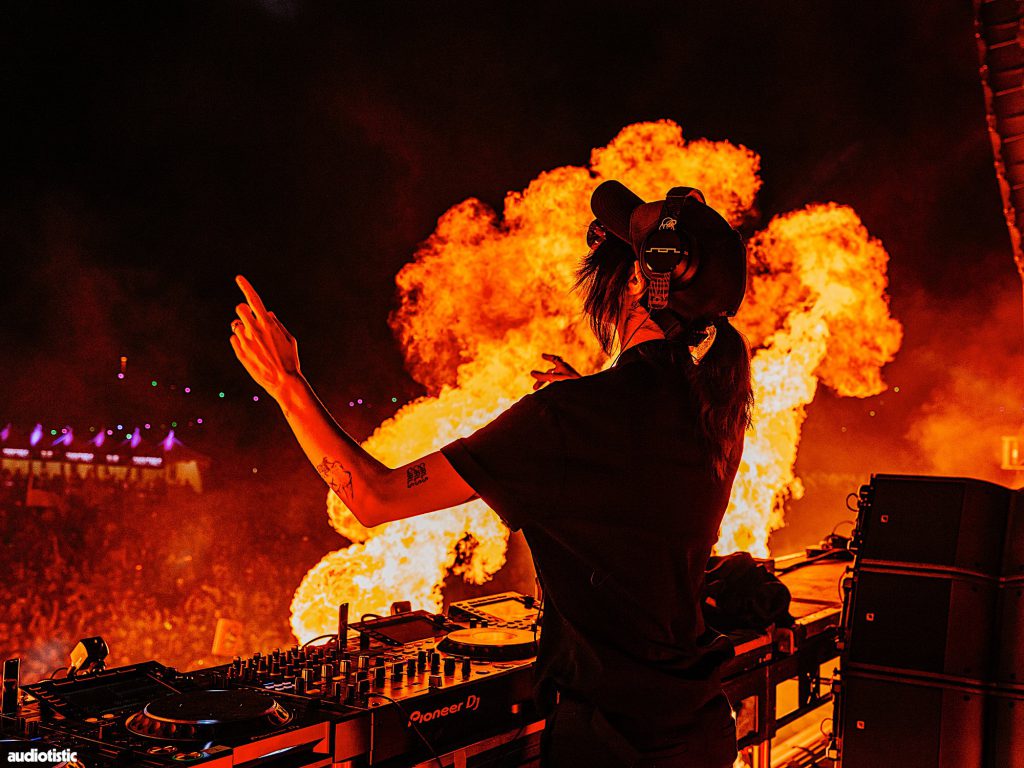 Audiotistic Bay Area brought some refreshing experiences, new friends, and great memories.
Much akin to last year's edition, Audiotistic Bay Area was the perfect way to kick off a festival-filled summer. The only downside of the weekend was seeing someone throw a beer can into the crowd during Gene Farris' set, something many weren't too happy about. Additionally, with large crowds come opportunists, and there were plenty at Audiotistic Bay Area. This festival was not immune to pickpockets, and there were many attempts within the crowds, so make sure you keep an eye out when attending future editions.
But even with those issues in mind, this year's edition of the festival was a grand time with an impeccable lineup, and I look forward to next year's return with eagerness. See you there in 2023!
---
Connect with Audiotistic on Social Media: