Brownies & Lemonade's secret underground in San Francisco brought the energy with talented artists such as JAWNS, Nitepunk, Villa, and more.
---
Brownies & Lemonade knew precisely what they were doing by collaborating with Bay Area powerhouse DJ Dials for a secret underground show in San Francisco. The feeling of walking up to an underground event at a mid-city San Francisco venue showed promise of a legendary night, and from the moment I arrived, I knew I was in for a treat.
Although not quite a "warehouse," the location was intriguing. It was more of a club with an underground level, providing two outstanding opportunities to dance the night away. Once you could get past some less than friendly security, the entry was a breeze. I walked through the first room, where a small stage and open dancefloor sat, to head downstairs to the underground floor.
Downstairs, the party kicked off hard as Villa opened up the night with some insane trap to get bodies moving. Villa's power over the crowd was unstoppable; with hard-hitting track after hard-hitting track, she controlled that entire room. It wasn't long before the subterranean space filled in with more people and heated up.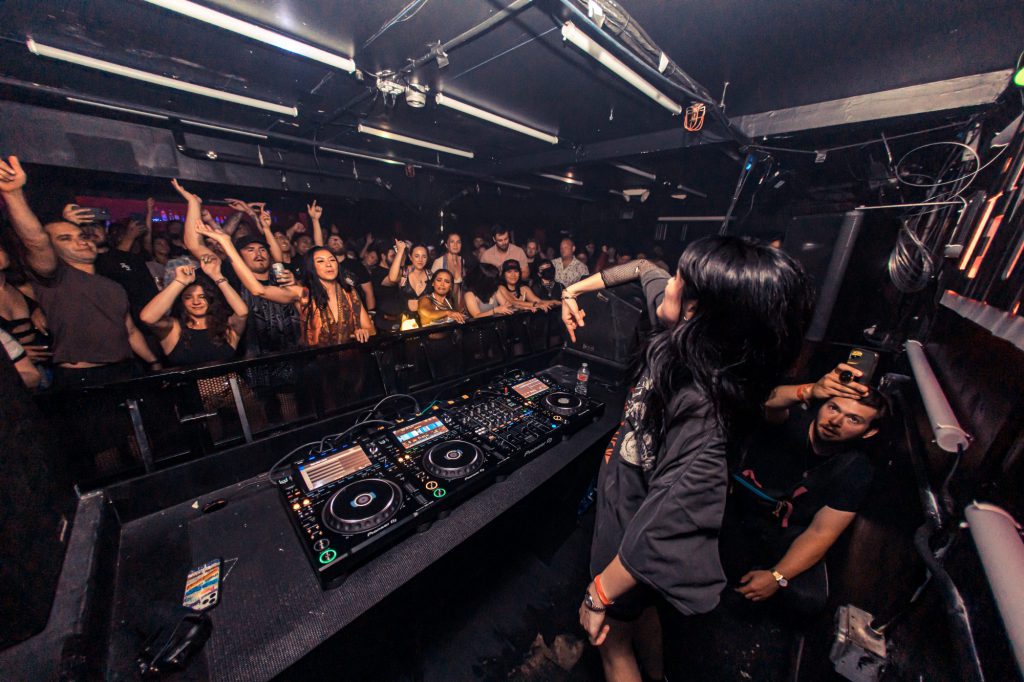 As expected, Brownies & Lemonade brought absolute legends to the show.
The energy was immaculate throughout the night with artists including JAWNS, Nitepunk, Jon Casey, Blanke, Mr. Carmack, and more. The crowd was also unforgettable, with everyone facing the stage but dancing to no end. It reminded one of a real warehouse rave, with no distractions, nothing but the music, lights, and the bodies dancing. We even witnessed a crowd surfer manage a good jump off the downstairs stage and into the crowd during JAWNS' set. Meanwhile, Mr.Carmack recorded from behind the speakers like a proud father.
The party didn't stop there either. The crowd was blessed with a plethora of special guests on top of the expected artists. Jon Casey brought out Argentinian trap artist Dabow for a set that blew everyone away. The night only got better as we witnessed a mixture of rising stars and legends take the stage, from Nitepunk's fresh take on an old-school rave to Blanke's AEON drum and bass set leading up to a stunning b2b from Smoakland's set, joined by Villa, Carmack, DownLo, and more.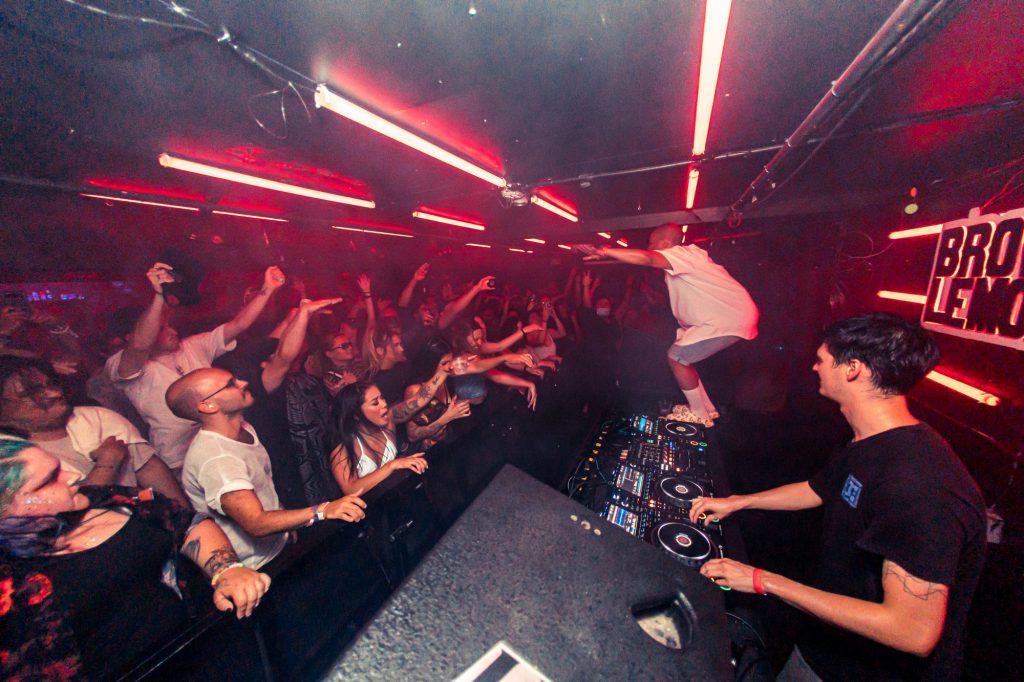 The Brownies & Lemonade SF Underground could not have been a more perfectly curated night.
If there's one thing Brownies & Lemonade knows well, it's how to throw a damn good party, and this underground show proved that. Attending this special night out in San Francisco reminded me of what it truly feels like to be there for the music. It's easy to forget sometimes, attending event after event, worrying about your outfit, the lineup, the set times, and who knows what else – but Brownies & Lemonade took all those worries and threw them out the window.
They refreshed our minds about why we do what we do – the music. That's what it's really about, and that's what Brownies & Lemonade brought to SF that night. The vibes were there, the music was banging, and the crowd was nothing but good energy and music lovers. Whether the room was spinning or you were one of the people suddenly responsible for catching the random crowd surfer, you were bound to be having an amazing experience.
This show was the most fun I've had in a long time, and I hope to see that in the scene more. I'll think about that night endlessly now, waiting for the next chance I get to catch another Brownies & Lemonade underground!
---
Follow Brownies & Lemonade on Social Media:
Website | Facebook | Twitter | Instagram | SoundCloud | YouTube | Twitch