Two of the UK's hottest producers, James Solace and Jansons, pack a heavy punch with Portal, their powerful, three-track EP.
---
With 2020 being a year that seemed to slow most of the world down, both James Solace and Jansons found a way to keep their careers quickly moving along by dropping releases on renowned labels such as Knee Deep In Sound, Circus, and Four Thirty Two. Now halfway into 2021, the pair are looking to take over not only the UK this summer but the rest of the world as well with the release of their collaborative Portal EP on Hot Creations.
James Solace has been more than ready to make his return to Hot Creations after his Mind Music EP found a home on the label last year. And Jansons is equally as eager to make his debut on the imprint following his hit remix of Ben Sterling's song Fantasee back in 2019. Together, they've produced an impressive collection of three very different tracks designed to take listeners on a vibrant adventure.
The EP begins on a high note with the title track, "Portal." Filled with shimmering synth stabs plus loads of rhythmic claps and percussion, it's safe to say this track will get the stamp of approval from all walks of producers just in time for the return of festival season. Then leading us into "Ba Dah Be Dah," this tune really brings the late-night vibes with its echoing vocals and tribal drums that set the tone for the EP with a signature, heavy bassline.
Finishing it off with the funk, "54" is one of those tracks that truly puts the listener in nothing but a warm mood the moment it graces speakers. It's one of those songs that is made to be played during a sunset set in the summer while having a cold drink in your hand and getting lost in the zone. Expect to have this one on repeat along with the other two tracks on Portal in what captures a project that was a long time in the making.
Bring these mega banging sounds from the UK straight into your home by streaming the Portal EP today on Spotify or your favorite music listening platform.
Stream James Solace & Jansons – Portal EP on Spotify:
---
James Solace & Jansons – Portal EP – Tracklist:
Portal
Ba Dah Be Dah
54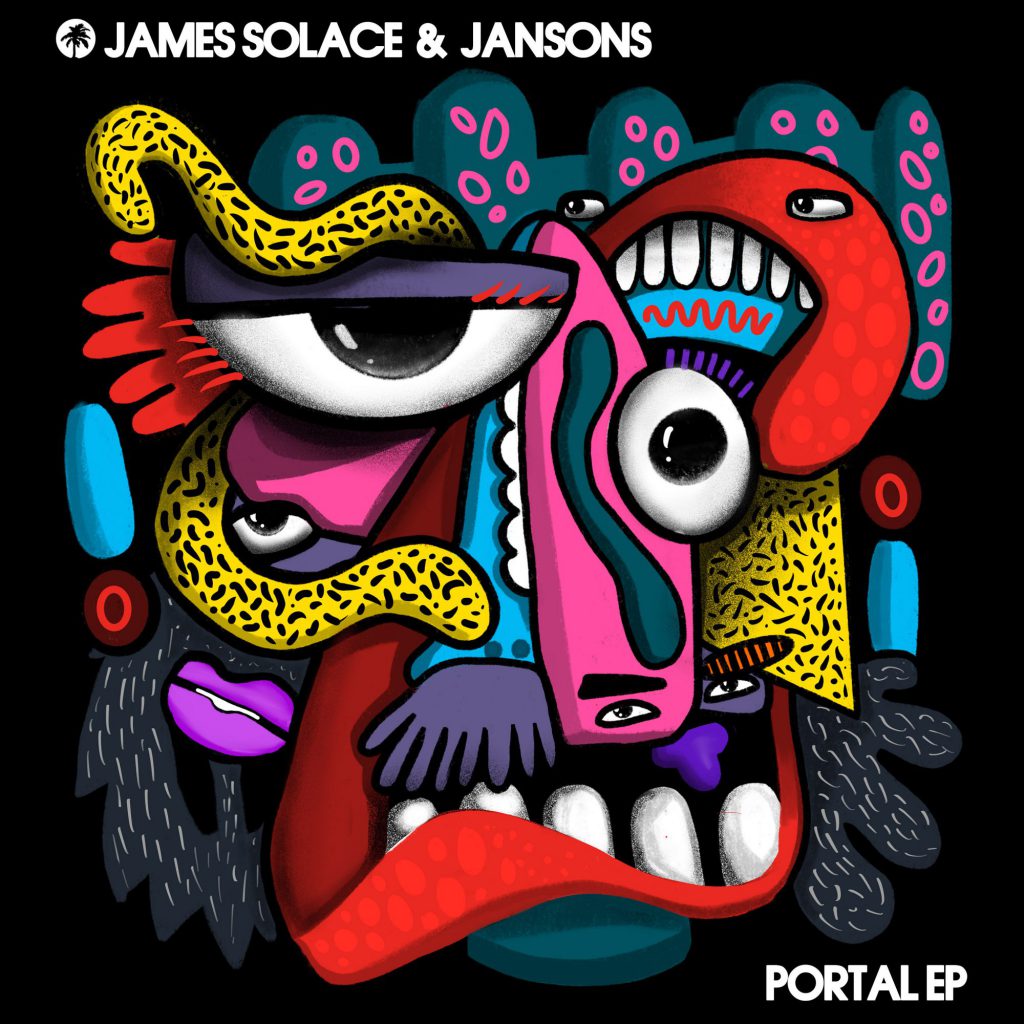 ---
Follow James Solace on Social Media:
Facebook | Twitter | Instagram | SoundCloud | Beatport
Follow Jansons on Social Media:
Facebook | Twitter | Instagram | SoundCloud | Beatport