Bear Grillz teams up with a flurry of collaborators for the 25-track album Prismata, his biggest creation to date that's out now on Rude Service.
---
At this point in time, Bear Grillz is an artist that needs little introduction for anyone who loves bass music. Whether you consider yourself a diehard fan or not, it's impossible to deny that he has in some way, shape, or form, influenced the dance music sphere around you, whether directly or indirectly. And Bear Grillz only continues to cement a legacy through his own releases, collaborations, and his label, Rude Service, which helps further cultivate the upcoming talent that often goes unseen.
With a lengthy discography under his belt, Bear Grillz returns to center stage once again with his newest creation, the doubled-sided Prismata album. This 25-track album comes to listeners as a monumental shrine of his tracks and collaborations to further exemplify his versatility and limitless creativity.
Prismata (Light) holds 12 tracks with a range of melodic dubstep and future bass that tug on listeners' heartstrings while successfully lighting a fire inside them. "Let Go" with Vastive is a perfect example of this, creating a bass-heavy tune with traces of colour bass and bass growls to set the tone.
Meanwhile, "Fire & Gasoline" brings the slower-paced world of a heated passion to the light. With lyrics such as "Kiss me like a drug, let me come undone; every time a little rush, when you look at me it's way too much," it's the perfect way to express passionate desires. "Reflection" with L8NCY, brings listeners to a more vulnerable place as the lyrics take them to a place of longing and unrequited love through piano synths and lyrics such as "I'd rather be alone, than lonely with company; heavy love can make a heart go numb."
Prismata (Dark) however, brings all the heaviness and bass. With 13 tracks and a more aggressive tone, listeners will find themselves backed up against a wall with this selection. "Shatter" with Spag Heddy holds nothing back with its rhythmic claps and a sword synth that just slices through the air so crisply that insanity ensues once the mechanical drop hits.
"Jah Sensi" with Hirie will take listeners by surprise with a combination of relentless chops and unexpected sounds of wobble. The track's machine-gun sound and robotic windup somehow meshes with reggae sounds to create a natural, toned-down exit. And other tunes that stand out on this side of the album include "Back Up" with Hi I'm Ghost, "Red Alert" with Kompany, and "Check" with Jessica Audiffred.
The Prismata album is quite the masterpiece, combining a multitude of sounds and styles within the bass music genre to create the best of both worlds. It brings Bear Grillz's vision to life, with a display of his emotion and versatility like we've never seen before from this bass behemoth.
Decipher the mind of Bear Grillz by listening to Prismata on Spotify or your preferred platform and make sure to catch him on tour when he heads to a city near you!
Stream Bear Grillz – Prismata (Light) and Prismata (Dark) on Spotify:
---
Bear Grillz – Prismata (Light) – Tracklist:
Up In Flames (with Crankdat and Dia Frampton)
Easier (feat. Becca Krueger)
Surrender (feat. Luma and JT Roach)
Good Together (feat. Danni Carra)
Fire & Gasoline
Let Go (with Vastive)
Reflection (with L8NCY)
Now & Forever (feat. Leslie Powell)
Toxic Love (feat. Dani King)
Satellite (feat. Boy Apocalypse)
Holding On (feat. Monca Santucci)
Altitude (feat. SOUNDR)
Bear Grillz – Prismata (Dark) – Tracklist:
Dark Intro
Neck Drop (with OG Nixin)
Something Real (with Hairitage and Mike's Dead)
Shatter (with Spag Heddy)
Back Up (with Hi I'm Ghost)
GTFB (with Doil)
Check (with Jessica Audiffred)
Jah Sensi (feat. Hirie)
Stomp Machine (with Ivory)
Red Alert (with Kompany)
Rebellion (with Muerte)
Buck The Program (with YDG)
Double Barrel (with Jiqui)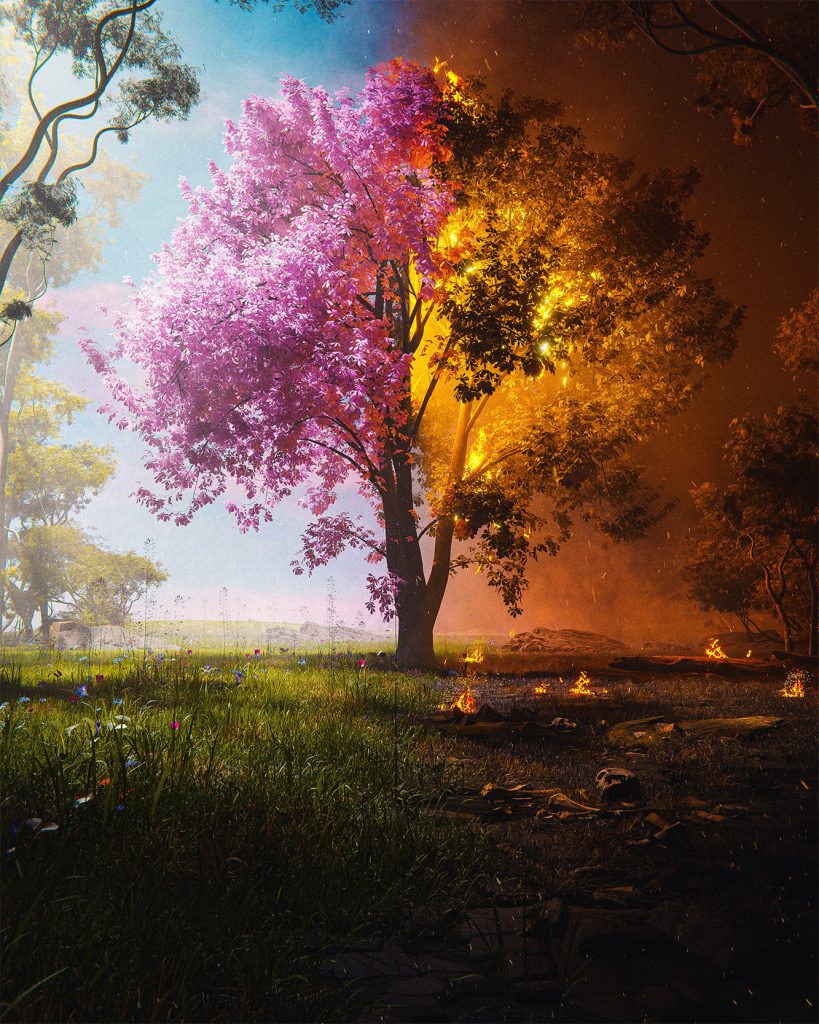 ---
Follow Bear Grillz on Social Media:
Facebook | Twitter | Instagram | SoundCloud | YouTube