With Fentanyl related deaths and overdoses at an all-time high, individuals need to be safe when it comes to consumption.
---
This year, May 10 became the first-ever National Fentanyl Awareness Day set intentionally during Mental Health Awareness Month and meant to call attention to the growing opioid epidemic in the United States. Fentanyl is a synthetic opioid that is 50 times stronger than heroin and 100 times stronger than morphine. It is odorless, tasteless, and potent.
Because of this, dealers often use the drug to make fake prescription pills such as Oxycodone, Percocet, and Xanax. And now it often ends up in party drugs through cross-contamination in drug kitchens. These opioid overdoses are killing individuals at alarming rates, taking people from their families far too early. Fentanyl kills more Americans under 50 than any other cause of death. Teenagers are the age group most affected by this.
In 2021, 77% of all adolescent drug deaths were associated with fentanyl. This is a horrifying number, and therefore it is extremely important to be testing your drugs before festivals and shows. Not to forget, educating others and yourself on the dangers of fentanyl, along with knowing the signs of an overdose, can save lives. Teenagers in the United States are also the least aware of fentanyl and its side effects, with 66% not knowing what fentanyl is and 73% not knowing about fentanyl in fake pills.
What are the signs of a Fentanyl overdose?
Slow or irregular breathing
Skin turning blue
Body going limp
Vomiting
Awake but unable to speak
Choking sounds or a gurgling, snoring noise
Slow or nonexistent heartbeat
Loss of consciousness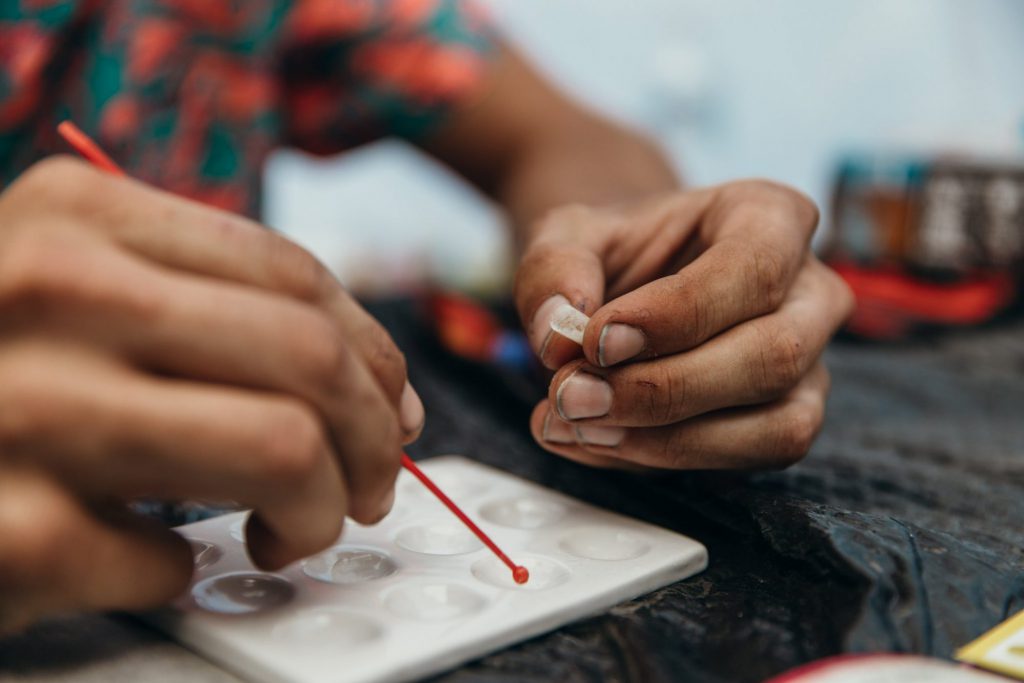 Why Should You Test Your Drugs?
No one truly knows the source of their drugs. Life isn't an episode of Breaking Bad, where you know a chemist is making it in some clean lab or environment that involves any kind of sanitation. However, it is comparable to the beginning of the series where Walt and Jesse are cooking in a dirty and dusty Winnebago. Cross-contamination is a very real and very common thing to happen to drugs. Commonly cross-contaminated drugs include MDMA, benzodiazepines, fake prescription pills, ketamine, and cocaine.
When we spoke to Rachel Clark from DanceSafe she discussed stigma and drug education.
The folks in the community who advocate harm reduction and festival safety could not agree more. It is totally cool to be safe and to be aware of what is going into your body.
Members of the electronic dance music community who have chosen to partake, have consumed drugs at some point without knowing exactly what was in them. Prior to test kits being widely available online and at some festivals, it was common to take your drugs, continue the day as if nothing is wrong, then all of the sudden, one person in your crew gets sick or passes out in the crowd.
Because of these experiences that fans have witnessed or experienced themselves, many people in the community recommend testing before consuming, along with staying hydrated. Testing is cheap and it's easy. The reason these test kits have become more popular is because of unfortunate deaths and overdoses. Deaths related to this illicit drug in ages 14 to 18 spiked by 169% in 2020, according to American Medical Association and FentanylAwarenessDay.org.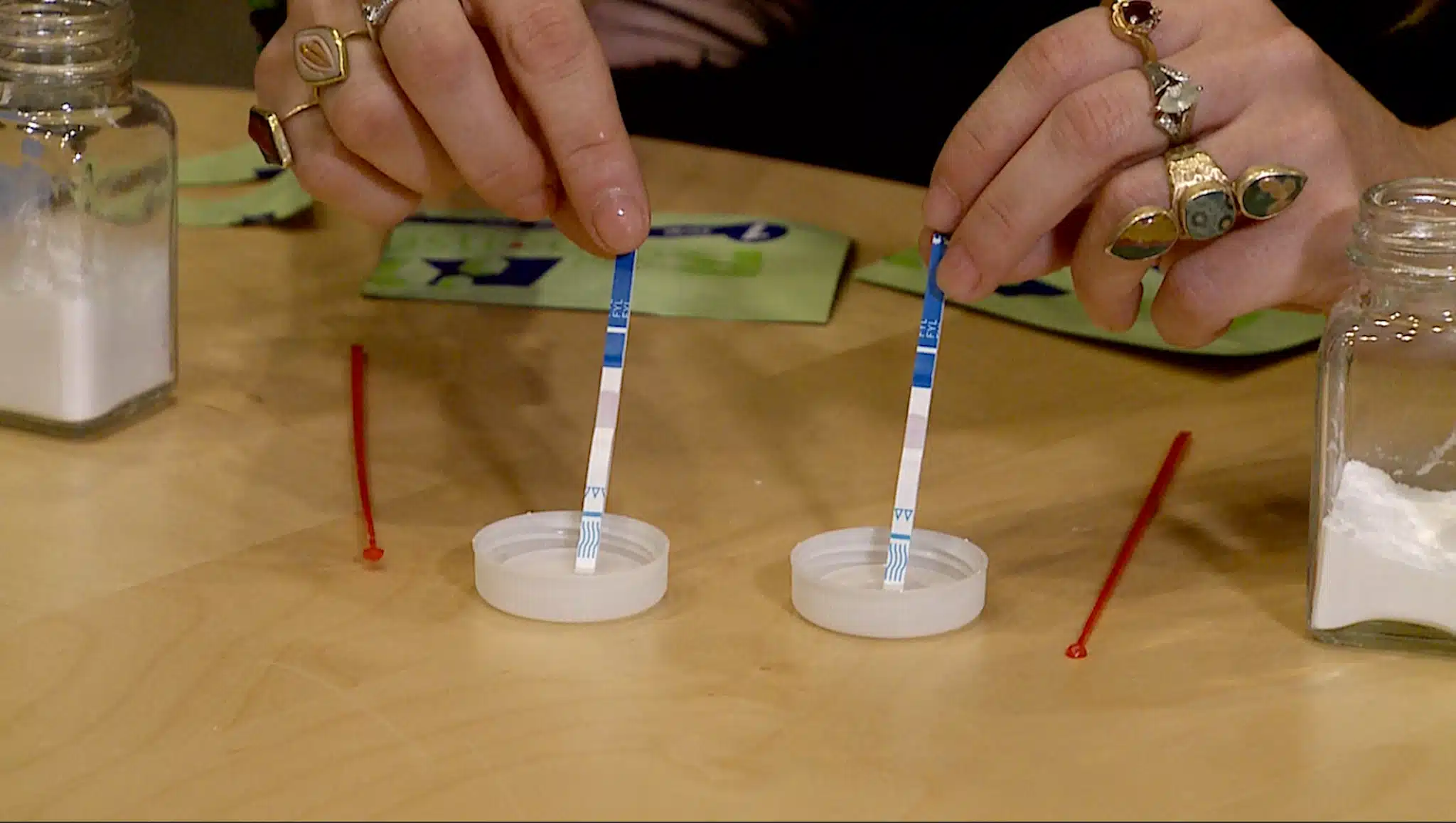 How can you test?
Reagent testing is the easiest and most straightforward way to test. Reagents are solutions that, when mixed with different drugs, will change colors. There are even specific strips to test for fentanyl. Matching the color of the solution with the DanceSafe color chart can help determine if the drug you think you have is actually what you have. Cross-testing with multiple reagents assures that you have what you want and don't have what you don't want. However, reagent testing does not determine the purity of your drugs or tell you much about fillers otherwise known as "bunk," like baking soda.
If you do nothing else, please use fentanyl test strips. These are very inexpensive and can quickly indicate the presence of fentanyl. While using these test strips is relatively easy, there are a few considerations:
Measuring a properly small amount of your drug is important and these micro scoops can help. Testing too much of your drug will return a false positive every time
If you measure and test properly, and get a positive result, PLEASE discard the entirety of that drug as the risk is too great to manage
Be wary of the "chocolate chip cookie" effect where the scoop you test may not contain fentanyl, but it still may be present
There is also another more accurate way to test your drugs. You can do so by using the mass spectrometer, but this method is not easily available and is often prohibitively expensive. If you somehow have access to testing on a mass spectrometer, it can be so valuable as you'll get the full CSI-like report of everything in your stuff. DanceSafe brings these to some of the larger festivals and some urban health programs have quietly offered access to these as well.
Ready to start testing? Purchase reagent test kits from the DanceSafe website before your next show or festival!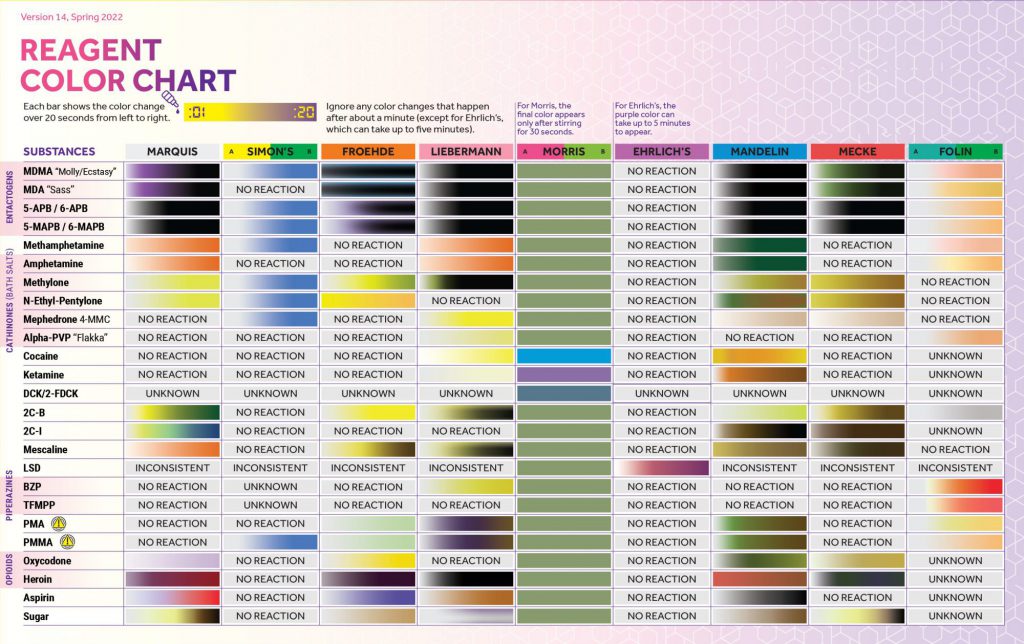 ---
 Sources: New York Post, American Medical Association, National Fentanyl Awareness Day, DanceSafe.