IMANU announces his debut album on Deadbeats, Unfold, and explores his softer side with the release of its third single, "Temper" with LIA.
---
IMANU is an artist that is impossible to forget once you've heard his name. Previously making drum and bass under the Signal moniker, he opened the next chapter of his career and gained plenty of ground during the pandemic by creating a rejuvenating experience for listeners. Since then, IMANU has released EPs like Memento and Cheren, while teaming up with artists such as Buunshin, MUST DIE!, Black Sun Empire, Noisia, The Caracal Project, and more.
Previous releases have made a home on labels such as VISION, Never Say Die, UKF, mau5trap, among others, but now IMANU returns to Deadbeats as he continues down his creative path into a new era. Today, he dropped his fourth tune on the imprint, "Temper," which sees him team up with LIA to give his fans a taste of what's to come on his debut album Unfold, which is set to arrive on September 16.
IMANU's true mastery shines brightly with "Temper." Although he's become renowned for his drum and bass tunes, he's now channeled a deeper part of himself for this track, allowing for a more emotional and internal experience for listeners. There's a beautiful contrast of dreamy and upbeat elements, while LIA's gentle vocals tell a different story.
The song's lyrics, such as "You've been using my days to hang around somewhere inside your mind, and I don't know if it's any hope," will remind listeners of longing for connection while experiencing absence on the other end. While still having a subtle lo-fi effect, the track remains upbeat as the lyrics share a deeper experience. And to add even more immersion for listeners, IMANU paired this release with a music video that's filled with unique visuals and plenty more.
"Temper" arrives as the third single off Unfold, with the first two being "Somehow We Lost It All" with Pham and josh pan and "It's Our Destiny" with KUČKA. Stay tuned for more news on this album, check out the music video on YouTube, and make sure to download or stream this fantastic tune with LIA on your preferred platform.
Watch the music video for IMANU & LIA's "Temper" on YouTube:
---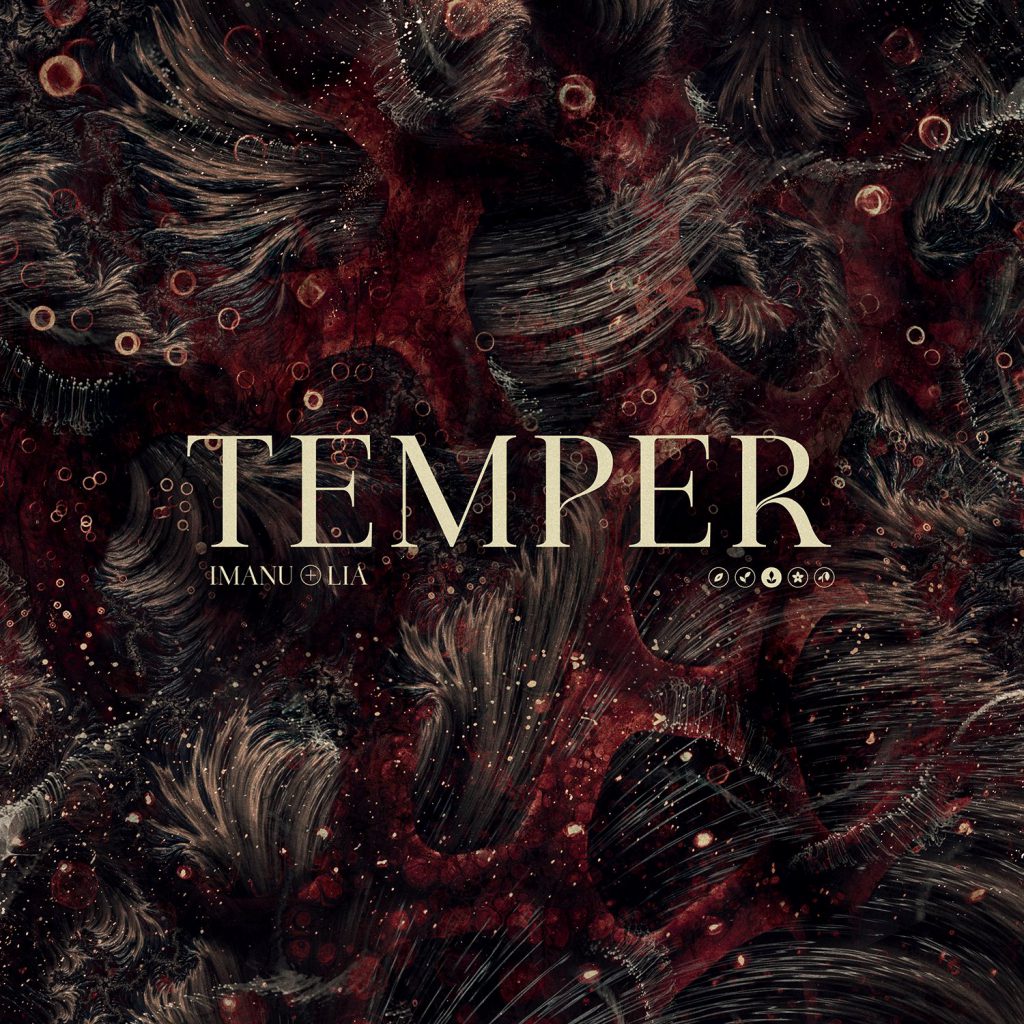 ---
Follow IMANU on Social Media:
Website | Facebook | Twitter | Instagram | SoundCloud
Follow LIA on Social Media:
Website | Facebook | Twitter | Instagram | SoundCloud