RANKZ's debut EP on Bassrush Records, The Rebellion, is four out-of-the-box tracks that push the norms of bass music.
---
As Bassrush Records continues to be a platform for exploring a plethora of amazing artists, they're constantly seeking future talent and showcasing them in the bass scene. The label has evolved from its strictly drum & bass roots into an all-inclusive bass label. Hosting stages at festivals like EDC, Beyond Wonderland, or Electric Forest, they're continuously dominating with a new range of artists.
With a short discography and not much on his background, bass artist RANKZ seems to have just emerged from the shadows. He has released on labels such as SPACE YACHT, Bite This, and also previously appeared on Bassrush. After being recognized on the label's Prophecy Compilations, RANKZ is unleashing his EP, The Rebellion. These four unruly tracks arise for his debut release with triumphant builds that demolish generic bass music.
When it feels like you against the world, RANKZ shared "a big F*** OFF to anyone that laughed and thought you were a joke at the inception of your journey. A big middle finger to anyone who said 'no way, that's impossible – the chances are so slim." He says that he "started this project with the goal of creating something that represents a big F*** YOU, to social norms that veer you away from pursuing your dreams." It's clear that The Rebellion is the definition of what RANKZ is all about.
The haunting intro to "Body Bag" holds a daunting tone with an intricate bassline. Previously released single "Bulletproof," makes an appearance on this EP, taking shot after shot with an army of finger guns. Things slow down with "Roller" but the energy radiates through the dark tempo. Lastly, head "Underground" for a pure gritty and grimy release of subterranean wavelengths. In RANKZ's pursuit of going against the grain, this debut hits the ground running.
Each track feels like a separate mission in The Rebellion to take ownership of ourselves. Listen on your preferred streaming platform and tell us how this impacted you in the comments.
Stream RANKZ – The Rebellion on Spotify:
---
RANKZ – The Rebellion – Tracklist:
Body Bag
Bulletproof
Roller
Underground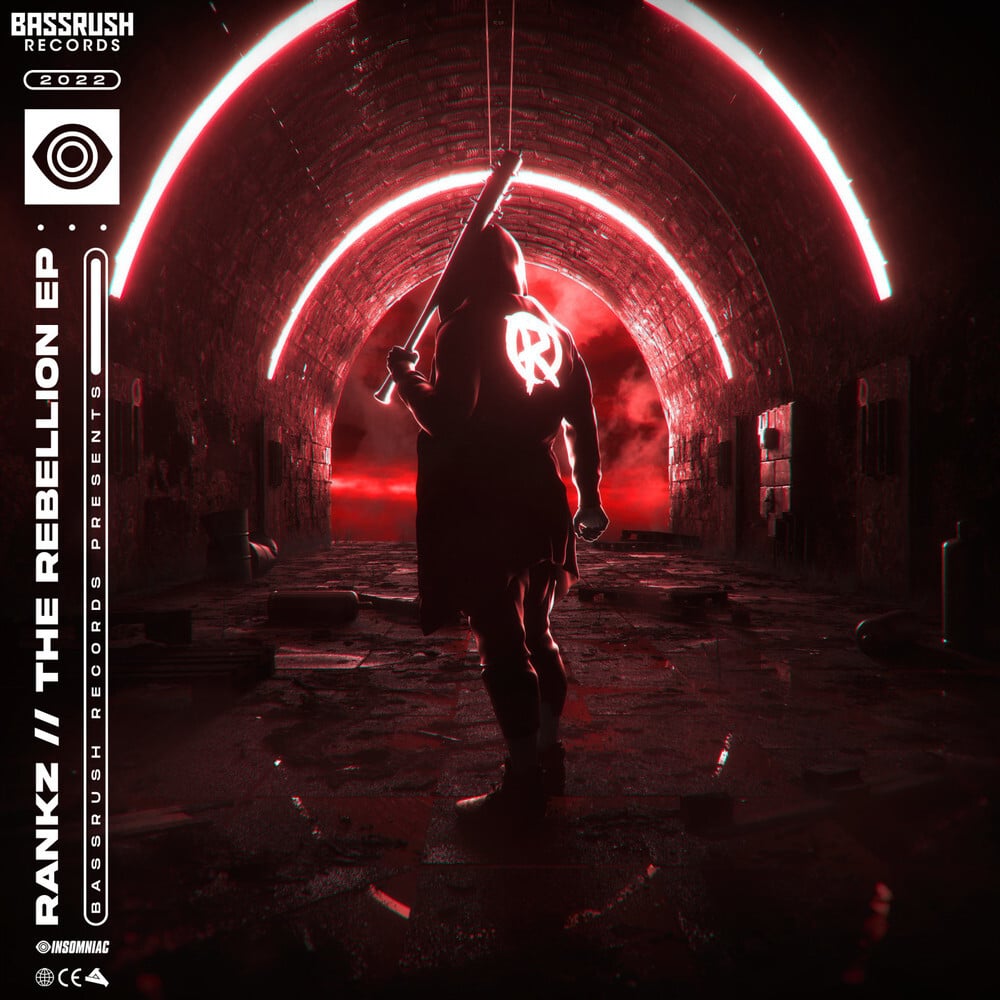 ---
Follow RANKZ on Social Media:
Facebook | Twitter | Instagram | SoundCloud