Chicane celebrates the 25th anniversary of his debut album, Far From The Maddening Crowds, with the Evolution Mixes!
---
It's wild to think that it's been 25 years since Chicane unleashed his debut album on the world, but Far From The Maddening Crowds has never left the hearts of his fans. Looking back on its birth, this was an album that lent its gorgeous ambient soundscapes to the bustling Balearic island of Ibiza. In fact, many of its tracks became literal anthems for the worldwide epicenter of dance music, like the iconic "Offshore" and "Sunstroke." Whether you were partying in Cafe Mambo or chillin' at the water's edge, Far From The Maddening Crowds offered the soundtrack to your vacation.
Today, Ibiza still reigns supreme as an electronic dance music hot spot but has since evolved with the times. To keep up with the ebb and flow of the musical tides, Chicane has pulled his debut album back into the studio for a little bit of a facelift. What has since come forth is called Far From The Maddening Crowds (Evolution Mixes). This stunning rework merges classic beauty with a modern edge and even sees Chicane take his Disco Citizens alias for a spin. You'll quickly realize that no matter how long the clock ticks, his legacy as both pioneer and forward-thinking visionary remains steadfast and true.
It's time to let the nostalgia hit your soul like a crashing wave! Grab your copy of Far From The Maddening Crowds (Evolution Mixes) on your favorite music platform, stream the album on Spotify, and let us know what you think about the evolution in the comment section!
Stream Chicane – Far From The Maddening Crowds (Evolution Mixes) on Spotify:
---
Chicane – Far From The Maddening Crowds (Evolution Mixes) – Tracklist:
Early (Evolution Mix)
Already There (Evolution Mix)
Offshore (Evolution Mix)
Lost You Somewhere (Evolution Mix)
From Blue To Green (Evolution Mix)
Sunstroke (Disco Citizens Evolution Mix)
Leaving Town (Evolution Mix)
Red Skies (Evolution Mix)
Sunstroke (Evolution Mix)
Offshore (Disco Citizens Evolution Mix)
The Drive Home (Evolution Mix)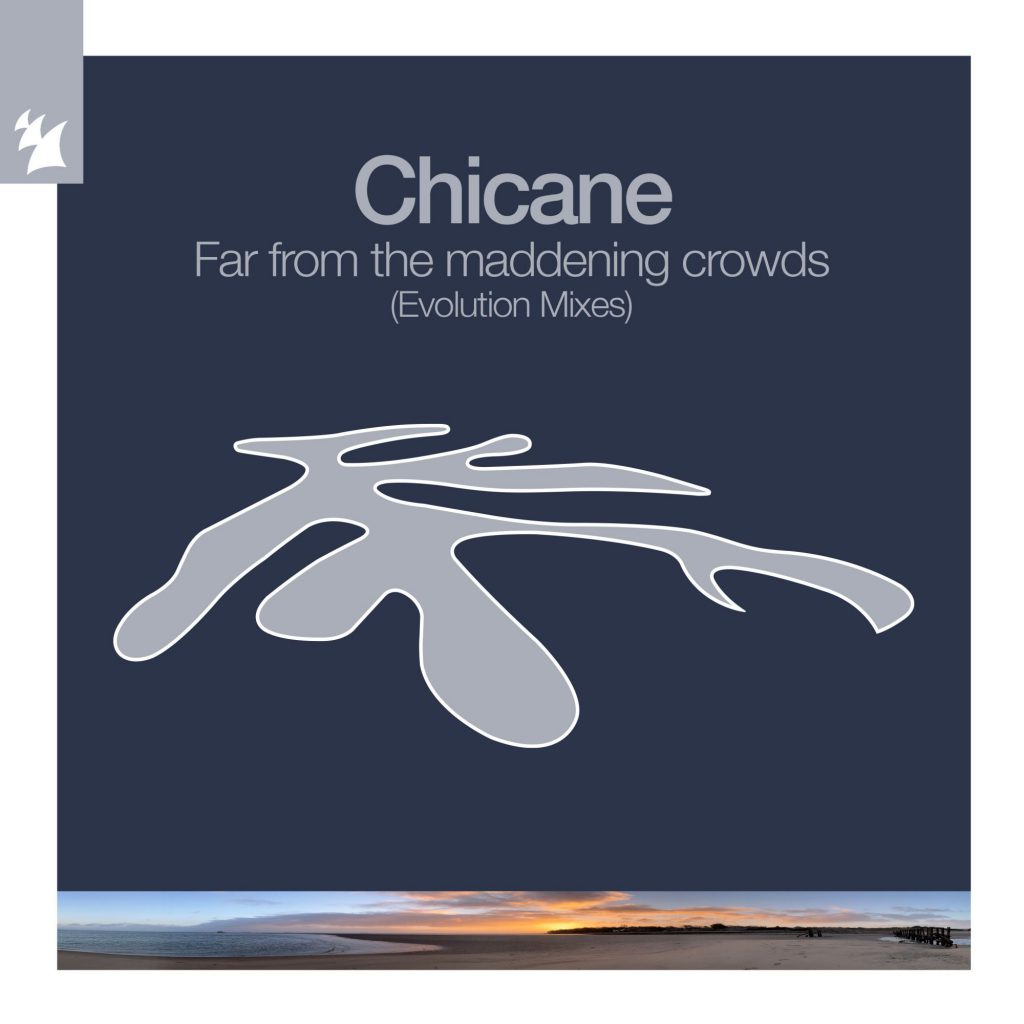 ---
Follow Chicane on Social Media:
Website | Facebook | Twitter | Instagram | SoundCloud | YouTube