Kidswaste releases his sophomore EP, Colors of Your Heart, as he embarks on a new era and showcases his growth as a producer.
---
Parisian producer Quentin Beauvois, known fondly by his moniker as Kidswaste, landed at the front of the dance scene when his single "Underwater" pulled together over two million streams. Following the debut single, he rapidly garnered attention with the rapid release of additional songs like "Free," "Tonight" and plenty more. After his first EP in 2017, fans have patiently wondered what would come next, but the wait is finally over.
Kidswaste's sophomore EP, Colors of Your Heart, is out now and available via Counter Records. The eight-track EP highlights the budding producer's growth and maturity from when he began as a bedroom producer until now. It marks a new era for the artist, which he coins his "Kiddy" era.
Check out Colors of Your Heart on Spotify or stream the EP on your favorite music platform, and read on for a deeper dive into its tracks!
Stream Kidwaste – Colors of Your Heart on Spotify:
---
Colors of Your Heart is packed with feel-good songs that tug at… well… your heart.
The EP opens with the faint chatter of "Back Then" with Siarate with soft thumps making their way to the forefront. The song spends its time building the uplifting ambiance and dainty piano notes before turning on its heel with squelchy beats. While an unexpected pivot in the song, it feels appropriate to surrender to the vast soundscapes the song provides.
In "Waves," which Kidswaste previously released as a single, the song retains a larger-than-life feeling. Each note washes over each other in a massive harmony and acts as a soundtrack to a promising summer spent under the beaming sun and salty air. "Let Go" follows in the preceding song's footsteps with longing vocals and an energy that builds into an explosion of feel-good harmonies. Soon after, "Home" introduces an echo of vocals, landing softly before a house beat rains down with vocal distortions.
"Time is Mine" with Olivia Reed is the closest the EP leans into pop territory. With an electric chorus, it reigns as a radio-ready single, highlighting the mesmerizing balance between Olivia Reed's vocals and Kidwaste's undeniable production talent. "Runner" pulls in acoustic elements with its bass strums and organic percussions, which act as a juxtaposition for when the vocals take a spin through filters during the chorus. It's a lovely dive alongside synth-like textures and indie-pop atmospheres.
The penultimate track, "Fall In," sees Lizzy Land lends her airy vocals to the pulsing synths, and the two melt together in an almost indistinguishable cascade. It's easy to fall in to the song with its tender, lush atmospheres and never-ending caress of pure energy. Ending the EP, "Dance" brings out the culmination of energy built throughout Colors of Your Heart. It's packed with elevating synths and feelings of letting loose and living in the moment of the music.
---
Kidswaste – Colors of Your Heart – Tracklist:
Back Then
Waves
Let Go 
Home 
Time is Mine (feat. Olivia Reid) 
Runner 
Fall In (feat. Lizzy Land) 
Dance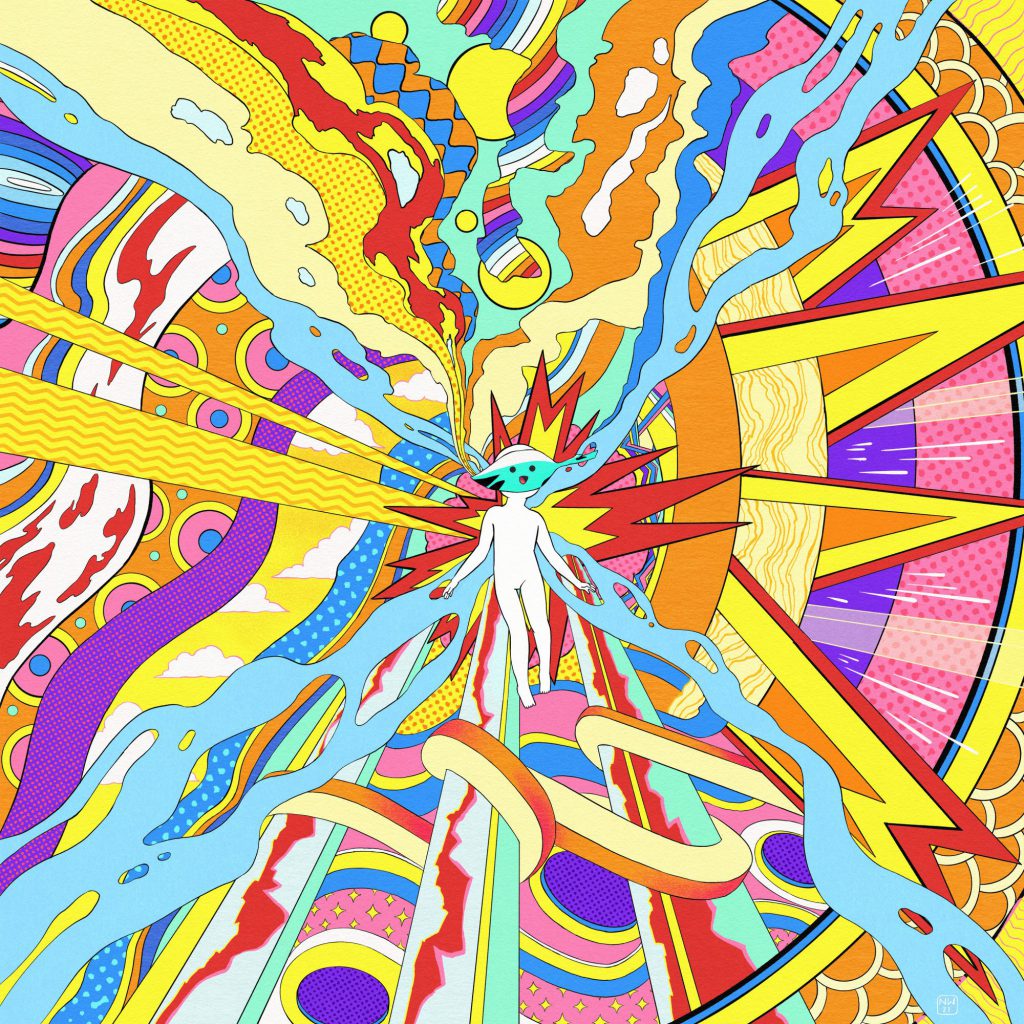 ---
Follow Kidswaste on Social Media:
Website | Facebook | Twitter | Instagram | SoundCloud