Northern Nights Music Festival adds a flurry of artists including Two Feet, Of The Trees, Wreckno, Smoakland, ford., and more to their lineup!
---
Northern Nights Music Festival is not your average electronic affair. This unique experience pairs stunning music with a hearty helping of wellness and educational workshops at its picturesque location in Northern California for a weekend that attendees won't soon forget. This year's edition of Northern Nights is set to return to Cook's Valley Campground in Piercy on July 15-17, and already boasted of a stacked initial lineup – today they've only further added to the hype with even more artists set to play.
While the first phase featured some fantastic artists such as Claude VonStroke, J. Worra, CloZee, Elderbrook, TroyBoi, Westend, and more, the new artists slated to join them are just as epic. This includes producers who have continued to prove their abilities to craft memorable sets such as Of The Trees, Two Feet, Balkan Bump, ford., Wreckno, Equanimous, Modern Biology, and Smoakland.
But there's even more in store on the undercard as well. As a testament to their dedication to rising artists in the scene, Northern Nights will also see artists like Chocolate Sushi, Meduso, Zera, Simon Surreal, Zack Darling, DJ Joe-E, Discopill, Hippy Trap, and Isotope take the stage, among others. The full phase two lineup can be found below so you can begin exploring its artists now!
Beyond the lineup, Northern Nights is set to celebrate in style as they've become the first festival to offer cannabis dispensaries at each stage, while their renowned Treehouse will continue to deepen its roots with more programming. This year also sees the festival add a new sponsor into the mix to help those heading to the festival on their trek – Avelo Airlines. They're offering a 20% discount on flights when using code FLYNNMF, which is a blessing as flights are currently only going up in price due to a rise in fuel costs.
Tickets are on sale now for Northern Nights Music Festival! Be sure to head over to the official NNMF website to grab your ticket and camping spot.
---
Northern Nights Music Festival 2022 – Phase Two Lineup: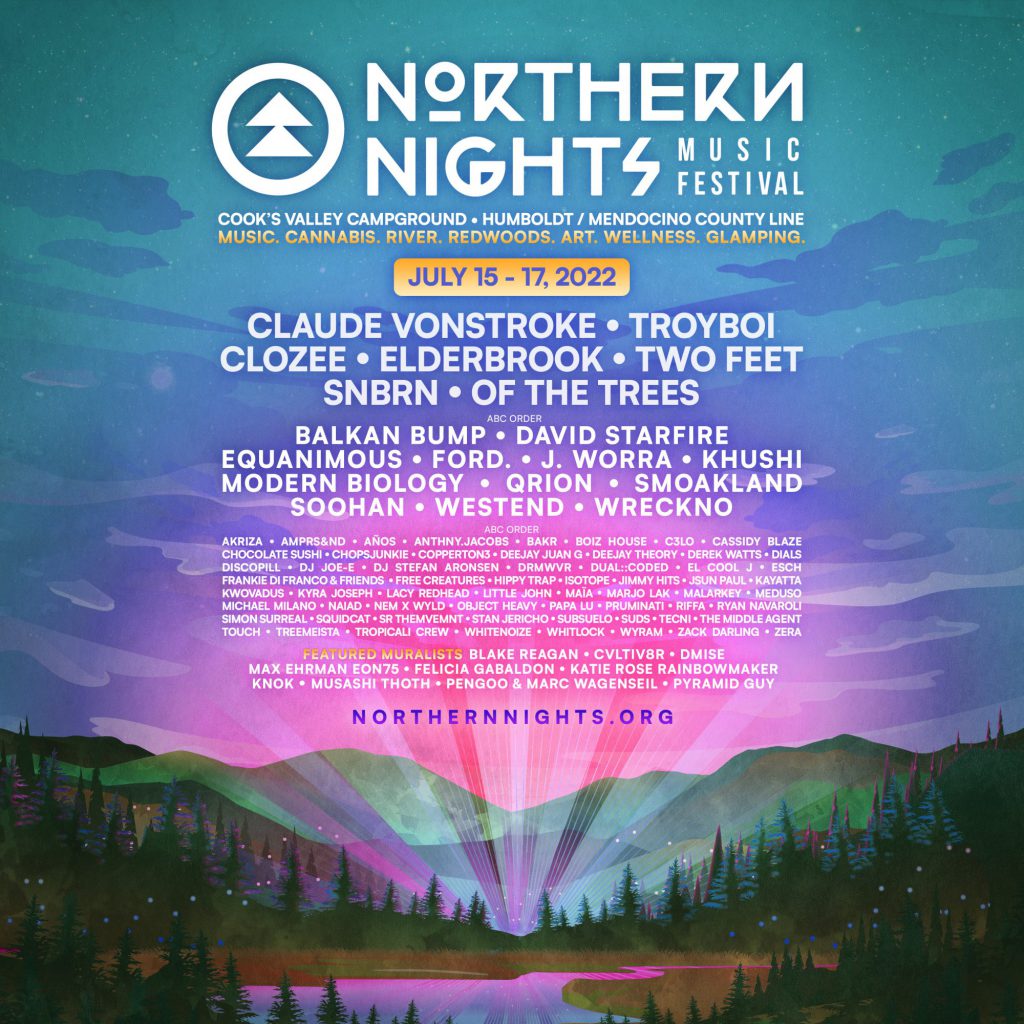 ---
Follow Northern Nights Music Festival on Social Media: