Nearly a year after Fallen Embers was released, Illenium presents the remixes with the help of Last Heroes, Deathpact, Kaivon, and more.
---
It's been nearly a year since Illenium dropped his fourth studio album, Fallen Embers, which earned him the Billboard Music Award for Top Dance/Electronic Album and GRAMMY Award Nomination for Best Dance/Electronic Album. To match the powerhouse album, he's now breathed new life into its tracks with the help of a few friends who transformed fan-favorite singles just in time for the summer. 
Illenium recruited some major names in the scene to bring together the new takes for listeners to explore on Fallen Embers (Remixes). The idea of a remix album was teased when artists such as NGHTMRE, Kaivon, and Virtual Riot, among others, took a spin on various tunes, all of which are present on this 17-track collection. From the hardstyle sounds of Headhunterz to the tropical house stylings of Sam Feldt, there's a wide range of fresh perspectives on the album's tracks throughout its entire runtime.
While each remix brings something new to the original version, three that stood out amongst the rest arrive from Nikademis, Last Heroes, and Deathpact. Nikademis takes "U & Me" and makes it his own by blending Sasha Alex Sloan's soothing vocals with an increased tempo change, creating suspense before introducing two improbable drops. Last Heroes' take on "Fragments" follows the same guitar riffs and bass beat but includes a euphoric buildup prior to the heart-tugging drops. And if you're looking to have your mind get melted, then Deathpact's take on "In My Mind" will do the trick with its bass-heavy cut that's filled with distorted elements and other tasty treats.
Listen to Fallen Embers (Remixes) on Spotify or your favorite streaming platform, and be sure to let us know what you think in the comments!
Stream Illenium – Fallen Embers (Remixes) on Spotify:
---
Illenium – Fallen Embers (Remixes) – Tracklist:
1. U & Me – Lemaitre Remix
2. Blame Myself – Yula Remix
3. Blame Myself – Moore Kismet Remix
4. In My Mind – Deathpact Reprise
5. U & Me – Nikademis Remix
6. Fragments – Last Heroes Remix
7. I See You – FIGHT CLVB & Ravek Remix
8. I See You – Julian Jordan Remix
9. Nightlight – Kaivon Remix
10. Nightlight – MOTi Remix
11. Paper Think – Headhunterz Remix
12. Hearts on Fire – Bassjackers Remix
13. First Time (feat. iann dior) – Sam Feldt Remix
14. First Time (feat. iann dior) – Kayzo Remix
15. Sideways – Quintino Remix
16. Heavenly Side – NGHTMRE Remix
17. Blame Myself – Illenium & Virtual Riot Remix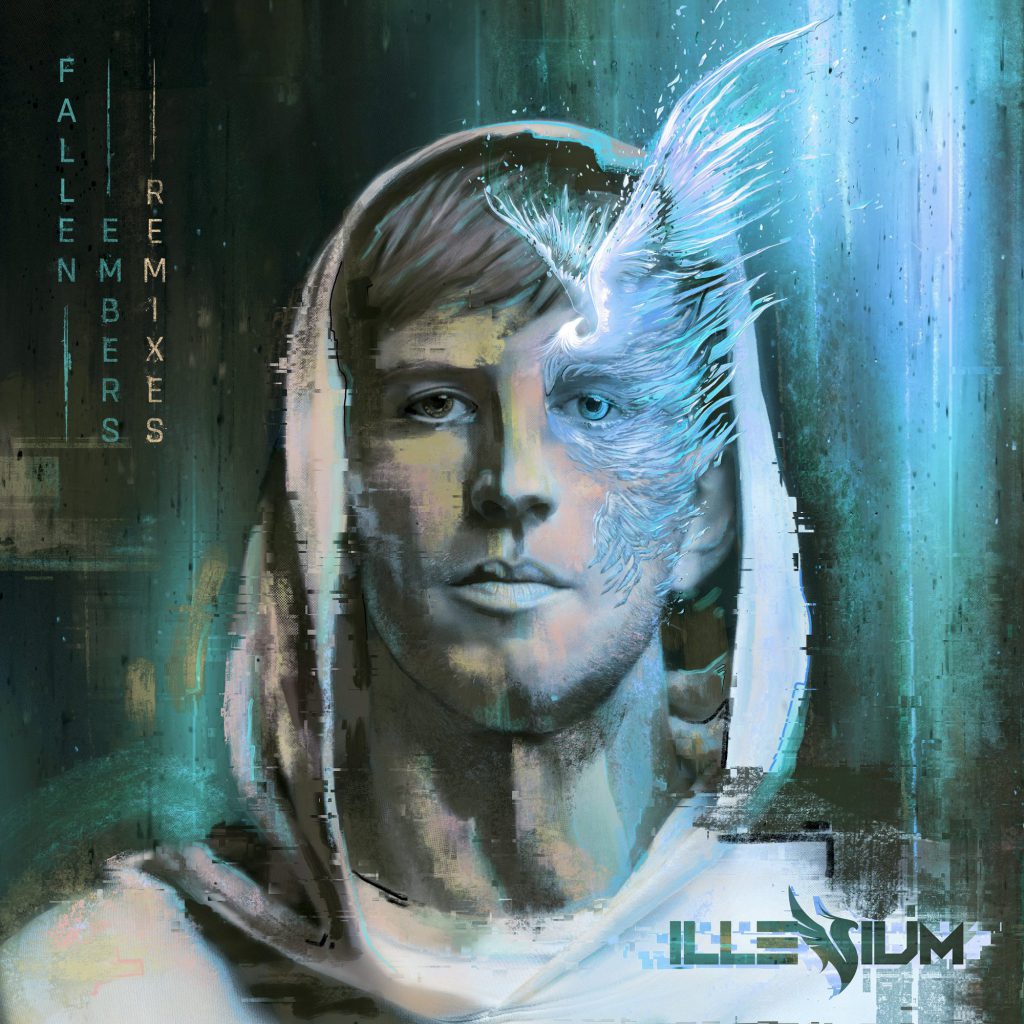 ---
Follow Illenium on Social Media:
Website | Facebook | Twitter | Instagram | SoundCloud | YouTube | Twitch