The final part of Cheat Code's debut album, HELLRAISERS, leans into their electronic music roots and takes the listeners straight to the dancefloor.
---
Weaving a story through music is a skill that many artists hope to deliver through their releases and Cheat Codes has proven to be one of the unstoppable forces in the industry to excel in that. After the release of the previous two parts of the debut album, HELLRAISERS, the dynamic trio is back to unveil their final installment of the trilogy. Within the latest album, Cheat Codes demonstrate their ability to break down any sort of genre barriers to craft a masterful storytelling journey, all while maintaining their sense of consistency in delivering feel-good beats.
Jam-packed with a bundle of 14 energetic bops and powerhouse collaborators, HELLRAISERS, Part 3 sees Cheat Codes call upon their vision to blend in various genres yet stay true to their individual influences. While the first two parts were respectively inspired by Trevor Dahl's pop-leaning production and KEVI's hip-hop-inspired tunes, they draw inspiration from Matthew Russell's electronic-rooted sound for the latest iteration.
Taking off with the chart-topping single released earlier this year, "Payback" features the stellar duo Icona Pop and is a standout track that forms a perfect indication of what the rest of the album entails. Diving unapologetically into the quintessential dance-pop genre to construct an infectious and endlessly playable record, each track in HELLRAISERS, Part 3 is guaranteed to deliver a carefree electronic sound and keep the party-goers churning with energy. Known for their collaboration with a diverse range of artists spanning hip-hop, pop, rock, and R&B, tracks like "Everything About You" with Bryn Christopher and "Demons" with ILIRA sparkle with the soaring vocals of each respective vocalist to mark an enthralling intensity within the songs.
Placing a central focus on the nightclub-goers and dancefloor parties, it is crystal clear that the final series of HELLRAISERS is about celebrating the good times and embracing the moment in style. Even in solo tracks, like "Tell Me You Love Me" and "Love Me For Now." the trio continues to showcase their elite command of driving highly danceable club tunes with delightful thumping beats and woozy synths.
In all, HELLRAISERS as a cumulative project highlights Cheat Codes' knack for crafting a deep and compelling story through music. The group just keeps bending the borders of what is possible with the fusion of dance music and other genres, so give it a spin.
Listen to HELLRAISERS, Part 3 on Spotify or your preferred platform, and let us know which part of the trilogy album is your favorite in the comments!
Stream Cheat Codes – HELLRAISERS, Part 3 on Spotify:
---
Cheat Codes – HELLRAISERS, Part 3 – Tracklist:
Memory (with GASHI)
Back Again
Tell Me You Love Me
Everything About You (with Bryn Christopher)
Love Me For Now
Demons (with ILIRA)
Afraid of Love
Know No Better (feat. Call Me Loop)
Lucky
Change Your Mind
Running
That Feeling (feat. Hayley May)
Payback (feat. Icona Pop)
I Just Wanna (feat. Bow Anderson)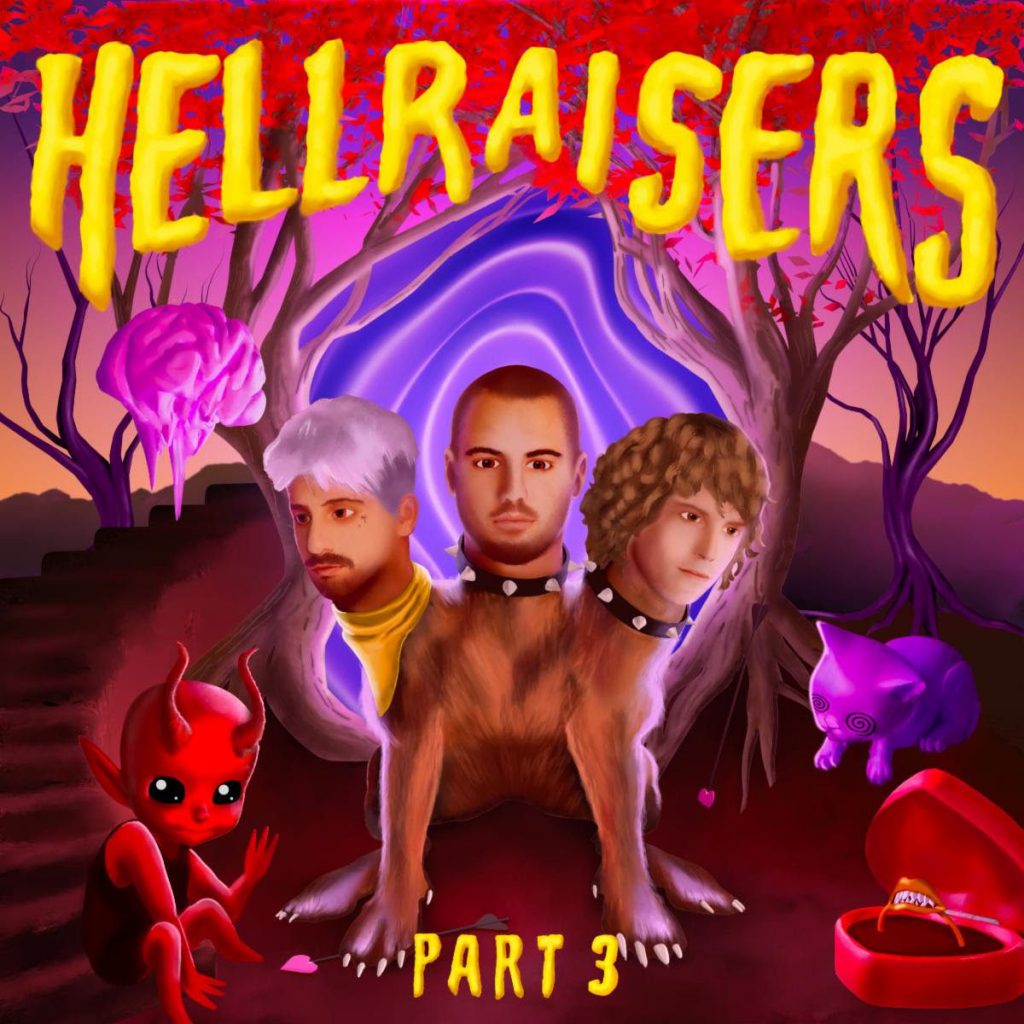 ---
Follow Cheat Codes on Social Media:
Website | Facebook | Twitter | Instagram | SoundCloud | YouTube