After five years of headlining festivals and releasing chart-topping singles, electro-pop trio Cheat Codes presents Hellraisers, Part 1.
---
Since 2015, Los Angeles-based trio Cheat Codes have taken the scene by storm with their blend of supersonic hip-hop and synth-pop beats combined with smooth, yet catchy vocals that make their sound a staple on the modern dance charts. During this time they've made a statement with their dynamic performances at festivals and releases such as "No Promises" with Demi Lovato and "Be The One" with Kaskade. So it's no surprise that Cheat Codes were due for their very own full-length album for their fans to dance the day away to.
After teasing a forthcoming album and dropping singles over the past few months, the day has finally arrived as the first part of their debut album Hellraisers finds its official release. The title for the album was inspired by a nickname the trio received by their late manager Michael Theanne, and the album encapsulates their journey in the scene. Each part symbolizes a member's signature style: Trevor Dahl's songwriter-pop influence, KEVI's hip-hop flair and style, and Matthew Russell's electronic-rooted sound.
Cheat Codes' signature sound comes in strong throughout the first part of the album as they lean heavily on their synth-pop and rhythmic influences for a ride filled with pumping beats, powerful diverse vocals, and upbeat dance chords. Focused on giving listeners a story to follow, each song is filled with messages that offer inspiration and relatability.
The latest single off this part album is "Lean On Me," a collaboration with R&B superstar Tinashe. This is just the track to bring any audience out of those post-quarantine blues. Pulsing basslines and intricately layered harmonies led by Tinashe's angelic vocals pair perfectly with Dahl's voice as a duet to put listeners into a dance trance while carrying a powerful message of positive relationships.
Something that truly stands out about this album is how smooth it flows from song to song, playing in perfectly to the storytelling theme. Each track keeps a diverse message and stylistic flow based on the artist featured, while still keeping the upbeat warm-weather feel the whole project is powered by. This can be heard the best when listening to the unapologetic banger "Do It All Over" with Bay Area star Marc E. Bassy, soulful electro-pop tune "Wish It Was Me" with breakout vocalist Au/Ra, and the synth-heavy bop "Mathematics."
If this is just a taste of what's in store on the following two parts of their debut album, it's clear that there's no stopping Cheat Codes on their path of domination in 2021. Listen to Hellraisers, Part 1 on Spotify or your preferred platform, and let us know which track you'll be making your anthem this summer.
Stream Cheat Codes – Hellraisers, Part 1 on Spotify:
---
Cheat Codes – Hellraisers, Part 1 – Tracklist:
On My Life
Lean On Me (with Tinashe)
Do It All Over (feat. Marc E. Bassy)
Stay (with Bryce Vine)
Between our Hearts (feat. CXLOE)
Heaven
No Chill (feat. Lil Xxel)
Wish It Was Me (with Au/Ra)
Mathematics
Hate You + Love You (feat. AJ Mitchell)
Washed Up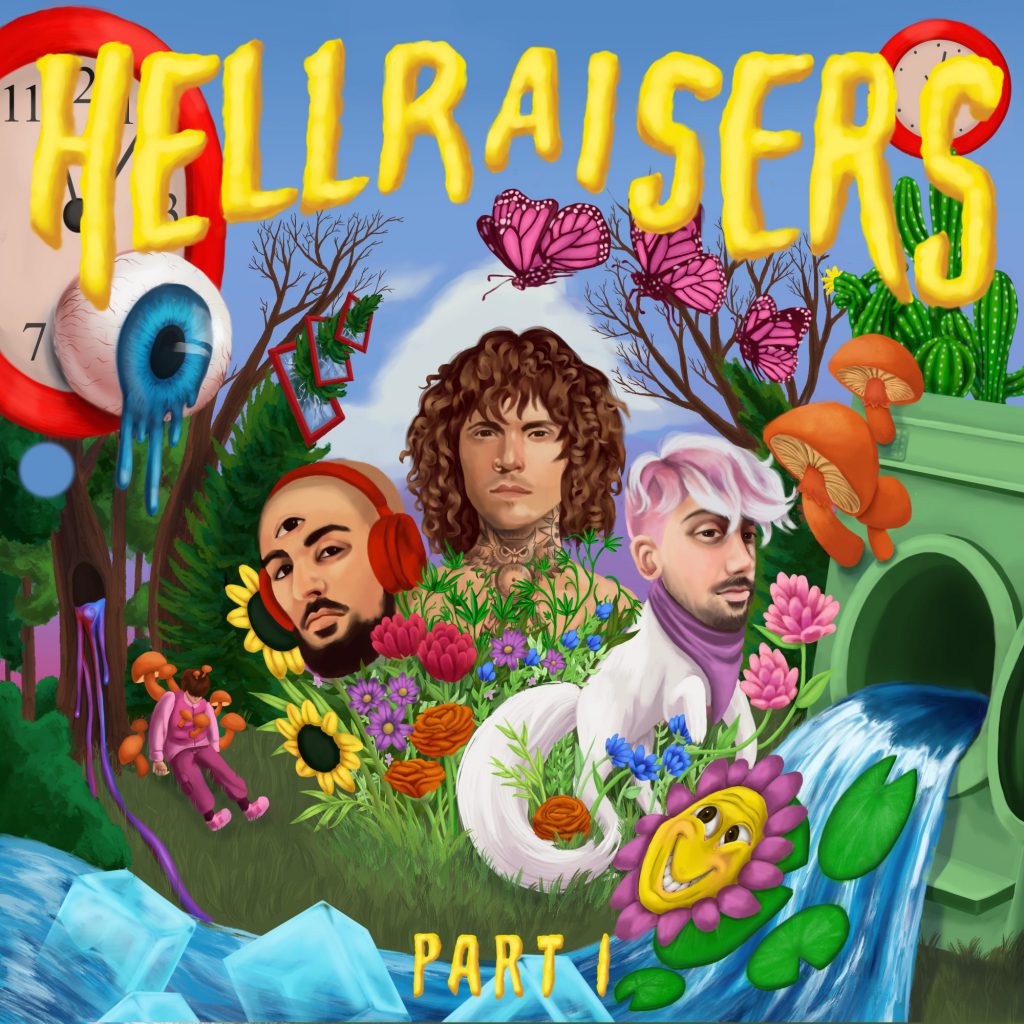 ---
Follow Cheat Codes on Social Media:
Website | Facebook | Twitter | Instagram | SoundCloud | YouTube