Michigan-based DJ and producer KEETZ keeps the house vibes rolling strong this year with the release of his two-track Terminal EP.
---
From his earliest days learning to play classical piano to creating some stunning tunes in the house music scene, the journey that KEETZ has been on over the past decade is one that continues to show his evolution as an artist. Those who faithfully follow mau5trap should know his name quite well as his track "London1790" found a home on We Are Friends, Vol. 9 back in 2019, and he's been off to the races ever since.
Follow-up releases on mau5trap included the three-track, electro house-fueled Shade EP and a remix of Morgin Madison's "I Hate Portals," yet he truly thrived in the fall of last year with the release of "Recalled" and "Flat Track" on ELECTROMAG. Now, after taking a side quest to Nothing But for a tune back in early May, KEETZ has delivered two fresh tunes for fans to feast on with the self-released Terminal EP.
Available now for your listening pleasure, the two-track Terminal EP diverges from the typical electro-heavy sound that KEETZ has become known for as he dives deeper into the realm of tech house. The title track, "Terminal," leads the way with its tech house hook and a flourish of complextro that will warp the mind. The punchiness of the beat and warped nature found in KEETZ electro stylings still holds strong on this one as well, making it a tune that is sure to ignite dancefloors and get hips swaying along with it.
Once you've shaken your tailfeather to the lead track, "Royal" arrives in all of its decadent glory. This track is dripping with progressive house elements that will transport you back to a different era of the scene (think early-2010s). The darker synths add a touch of grit as it swells into a groovy drop that is satisfying to its core. You'll want this one to wash over your ears multiple times to catch all the tasty treats KEETZ has layered in – so make sure to rinse it out!
Listen to the Terminal EP on Spotify or your preferred platform, and stay tuned for more from KEETZ as he continues to dive deeper into the second half of 2022.
Stream KEETZ – Terminal EP on Spotify:
---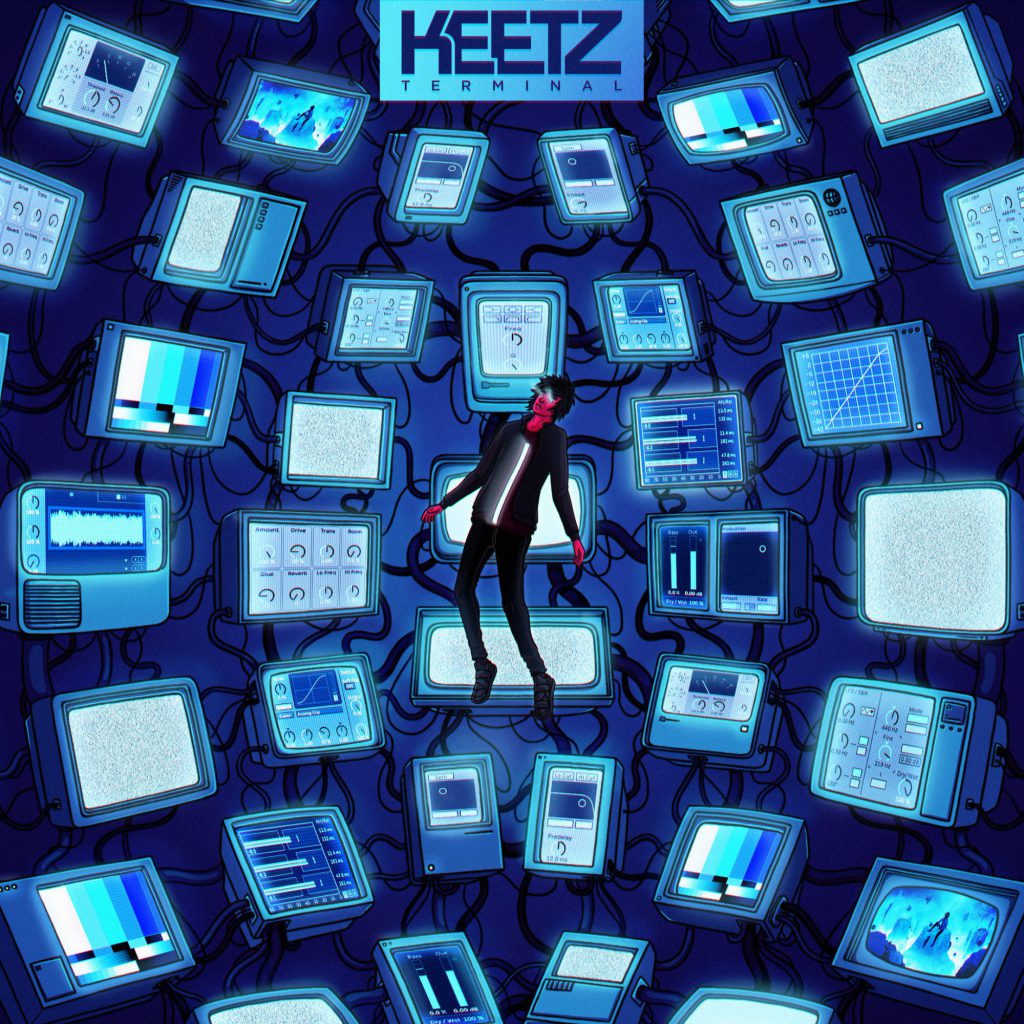 ---
Follow KEETZ on Social Media:
Facebook | Twitter | Instagram | SoundCloud | YouTube | Twitch | Discord