German techno duo Teenage Mutants get us in the mood to party with Back For Rave, out now on UMEK's 1605 imprint!
---
For over a decade, Teenage Mutants have built a reputation as boundary-free creatives, feverishly serving up hypnotizing techno with a whole lot of drama. While the TRAGEDIE label heads have had a bit of a shakeup this past month, with group member Paco leaving to focus on family and longtime label-mate Fabio stepping up to the plate, you can rest assured that their music will continue to arrive full of fire! Case and point, their latest EP, Back For Rave.
"Back For Rave" kicks off with a low octave, bass punch straight to the gut. Slowly, an array of ear-gripping, top-end details start to emerge, building the eclectic character of the track. There's no escaping the spine-tingling energy you'll feel swirling throughout the room when the simple lyric drops in, bouncing from feminine to masculine in the eeriest fashion. Then, a fluttering breakdown turns to the next chapter, lifting the weights and allowing you to fly free among a heavenly soundscape.
Of course, Teenage Mutants couldn't keep us here for long and within seconds they flip the script and plunge us straight back into crazy town. Implementing a crunchy rhythm that promises to dance through every fiber of your being, you'll shimmy and shake your body into overdrive to the glorious chug. In fact, there's such a dynamic burn to this piece that I can only imagine the unbridled emotion it will pull out on the club floor.
"No Control" shoots out of the gate with unapologetic ferocity, inspiring feet around the world to go absolutely bonkers. But, the real treat comes in the spoken word, reminding us to live in the moment and forget about everything else. In order to clear all thoughts, consistency is key, and you'll find that the peppy thump allows you to jump on the beat and ride it out. This concept is driven home with a dizzying, anticipatory rise that makes way for that sweet techno bassline to vibrate its way straight to the spirit.
Are you ready to dig into the beats? Grab your copy of Back For Rave on Beatport, stream the EP below on Spotify, and let us know what you think about the tracks in the comment section!
Stream Teenage Mutants – Back For Rave on Spotify:
---
Teenage Mutants – Back For Rave – Tracklist:
Back For Rave
No Control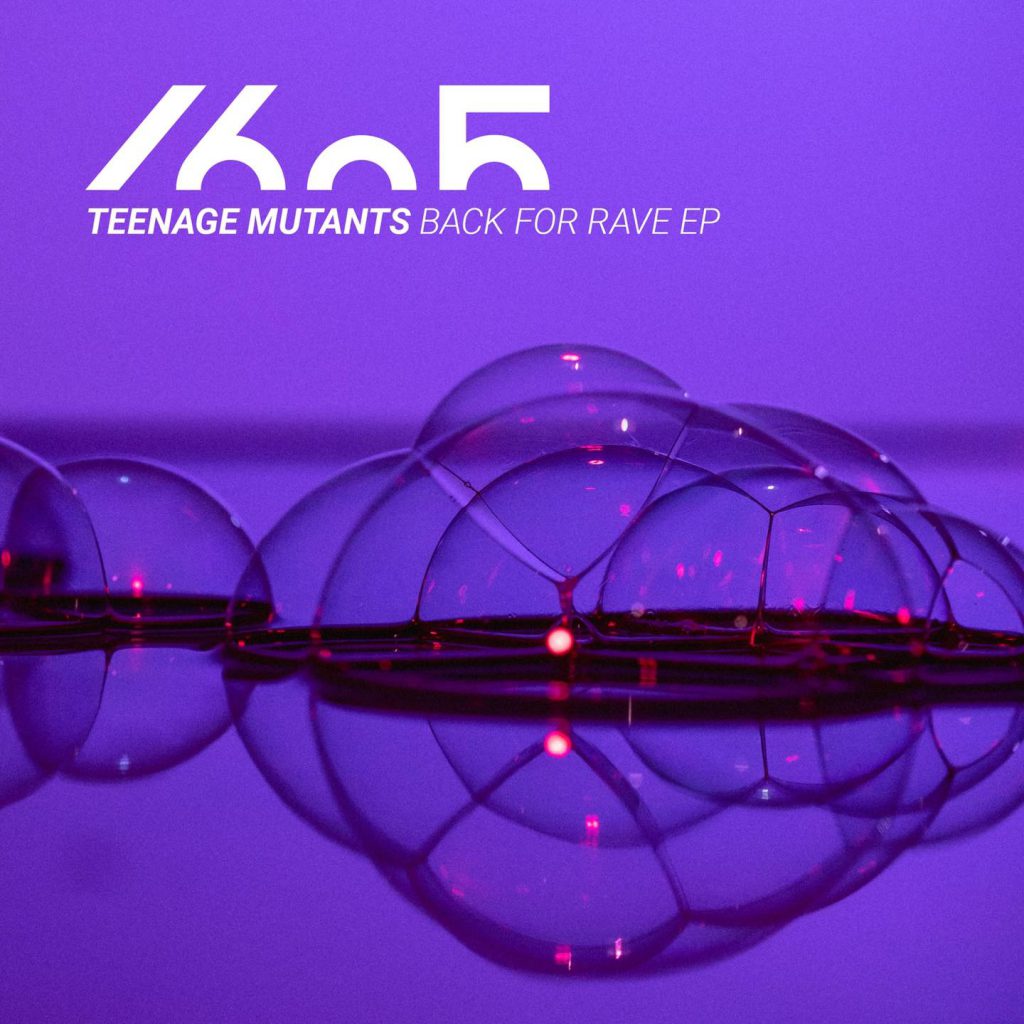 ---
Follow Teenage Mutants on Social Media:
Facebook | Twitter | Instagram | SoundCloud