Drum and Bass phenomena Calyx & TeeBee are back to claim their place on the throne with a stacked selection in their new release, Plates.
---
What makes Calyx & TeeBee so special is their tenacity and drive to keep drum and bass a continuously forming genre, without sacrifcing any quality. Albums like 1×1 with singles "Cloud 9" and "Long Gone" made the whole scene do a 180. Singles like "Scaramanga" and "Intravenous" keep their listeners on their toes with gorgeous melodies paired with intense breaks. With a plethora of features on labels like UKF, BBC Radio One, and publications in DJ Mag, their music has had a notable impact globally, bringing the classic UK sound forward to new heights.
The UK-based duo is known for depth in their unique twist on the drum and bass sound, as well as incredibly immersive live sets. Even through the pandemic, Calyx & TeeBee kept the energy alive with live streams and music releases. With a slow build, their new full-length album Plates was anticipated by fans globally. It finally dropped on the scene this week.
Making an homage to the dubplate culture, in a more stripped-down, organic way, Plates represents Calyx & TeeBee's new era. Each tune has a specific, old-school flair mixed with their signature, high-end sound design, meant for both the immersive headphone user and the bumping club sound system. The whopping 12-track collection featuring singles slowly rolled over the past couple of years, along with some brand new pieces to excite the listeners. With how well-produced and anticipated this LP has been from all drum and bass enthusiasts, there's no telling what Calyx & TeeBee will do next after this heavy hitter.
Follow Calyx & TeeBee on socials, stream Plates on your favorite platform, and let us know which song you're jamming out to the most!
Stream Calyx & TeeBee – Plates on Spotify:
Crowd favorites like "War Dub", "The Fog", and "Anything For Attention" introduce the listener to the journey of the album.
These three tracks encapsulate different soundwave experiments with smooth vocals, and impressive usage of breaks and rollouts. There are elements of some classic drum and bass styles as well. "Look To The Skies" is a metaphysical track with echoing vocals and soaring choral synths across a smooth break, making for a more modern-styled tune.
"Made In Detroit" picks up the pace with a high BPM, balanced with clever samples, paying homage to the old-school styles of breaks (hinting at the original EDM community gatherings in Detroit). Fittingly, "Warehouse Days" follows suit with memorable vocal samples, set atop a gorgeous composition of harmonies and rhythmic patterns. This takes listeners to a warehouse rave, allowing them to completely vibe along and let go of any worries.
"Cloak & Dagger" creeps in on the listener slowly, with panning, eerie vocals, and a slight pulsing drum beat. Soon enough, you're dropped face-first into a wonderland of jump-up with all sorts of switch-ups and breakdowns.
"Jealousy" digs even deeper with a solid drumline backing the buildup into several drops. This track is a conversation with the heavy, fast-moving bass – a solid drum and bass tune. "Set The Tone" switches up the mood with a cinematic intro as MC sampling eases in, transporting you into a dimension of OG blends with modern twists. With a seamless transition, "Dial Up" keeps the theme with the signature Calyx & TeeBee sound. They allow time for the ethereal-toned synths to air out, before another round of absolute drum and bass madness follows.
Bringing the story to a close, the two final tracks of Plates deliver a massive impact of wall-to-wall sound.
"Big Sound" was a standout of the singles, echoing a dub siren with classic dubstep styling across a board of firing flares and deep, smoothed-out bass lines and a crunchy drum beat. This tune airs out a feeling of nostalgia, perfected with modern sound design panning from ear to ear. Finalizing this era, "Mind At Ease" causes absolute disrespect with its glitch-hop breaks. The intricate layering of sampling and sound design with a simple delivery makes this tune fit for any sound system.
There's a certain place this album can hold in hearts for those looking for an OG sound, amplified with futuristic elements of production and layering. Calyx & TeeBee truly show their talents and motivations through Plates, and we're stoked to see the future from here.
---
Calyx & TeeBee – Plates – Tracklist:
War Dub
The Fog
Anything For Attention
Look To The Skies
Made in Detroit
Warehouse Days
Cloak & Dagger
Jealousy
Set The Tone
Dial Up
Big Sound
Mind At Ease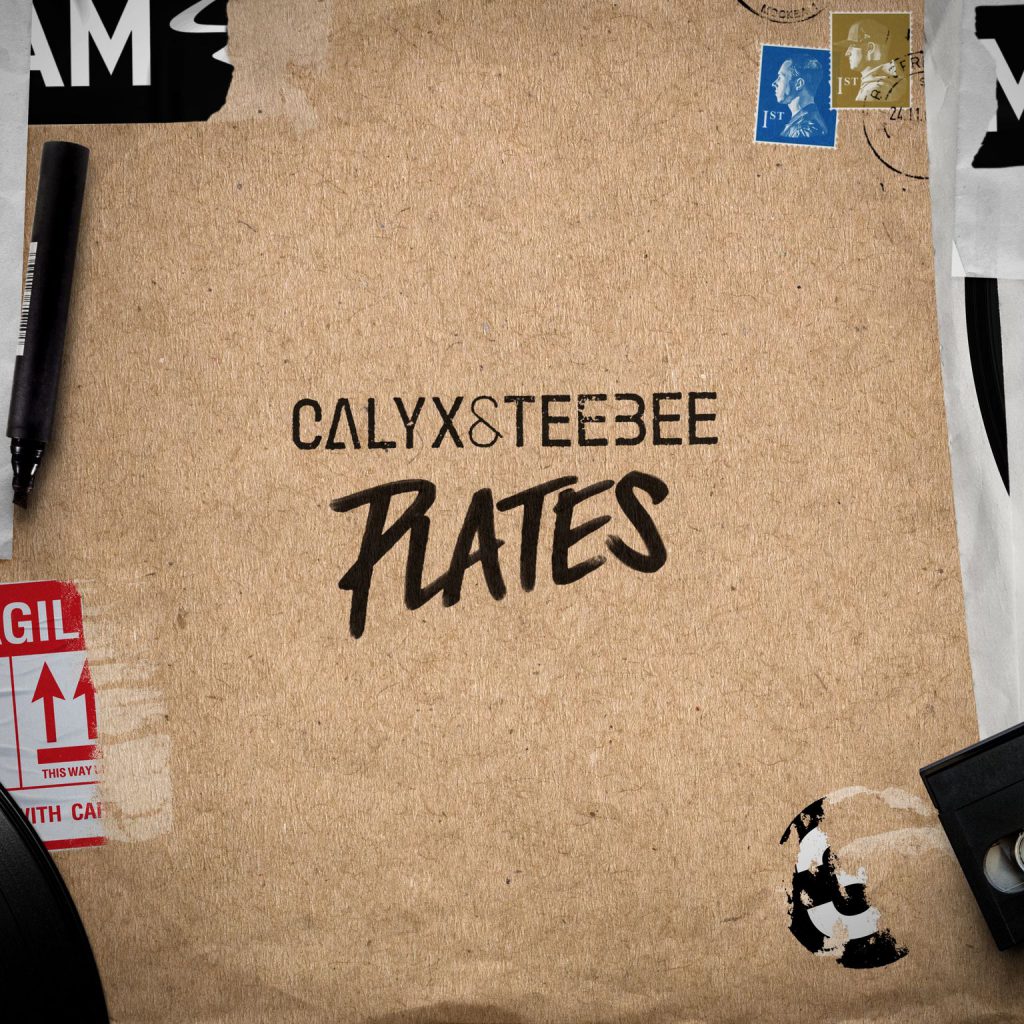 ---
Follow Calyx & TeeBee on Social Media: