Insomniac Music Group curated a whopping 70 tunes from a dynamic range of artists for this year's edition of the EDC Las Vegas Compilation.
---
As thousands of dance music lovers prepare to descend upon Sin City for the upcoming edition of EDC Las Vegas, Insomniac Music Group is helping everyone get in a proper groove. Each year, these tastemakers curate a hefty helping of sounds that will be present at the biggest festival in North America – and now the EDC Las Vegas 2022 Compilation has landed for everyone to feast their ears on.
True to the multi-genre nature of EDC Las Vegas, the compilation features a wide array of artists from across the dance music spectrum. Found within the tracklist are artists ranging from Seven Lions and Virtual Riot to Mija and Lil Texas, and that's just scratching the surface as even more such as KAMI, Matt Fax, Pretty Pink, Qrion, and Nitti Gritti also found a home among the 70 tunes.
While there are flourishes of trance, bass, and hard dance on the EDC Las Vegas 2022 Compilation, the house and techno tracks stole the show this year. These standouts include absolute jams from artists like Biscits, Capozzi, Nostalgix, HoneyLuv, Black V Neck, Joseph Capriati, Tinlicker, Avision, LP Giobbi and Born Dirty, and CID. A-Trak and Illyus & Barrientos' "Together At Last" is sure to be the theme song for many reuniting under the electric sky, while Vintage Culture and Goodboys' "This Feeling" will make your body move along with it.
Although house music is front and center, the sound of drum and bass, dubstep, and more also comes in strong. Tracks like G Jones and Eprom's "On My Mind," IMANU and HYPRESSION's "Buried," ATLiens' "Tantra," and LEVEL UP and JEANIE's "Hell Hole" are all sure to give headbangers plenty of energy ahead of the electrifying weekend.
Listen to the EDC Las Vegas 2022 Compilation on Spotify or your preferred platform, and let us know which tracks you love the most in the comments!
Stream the EDC Las Vegas 2022 Compilation on Spotify:
---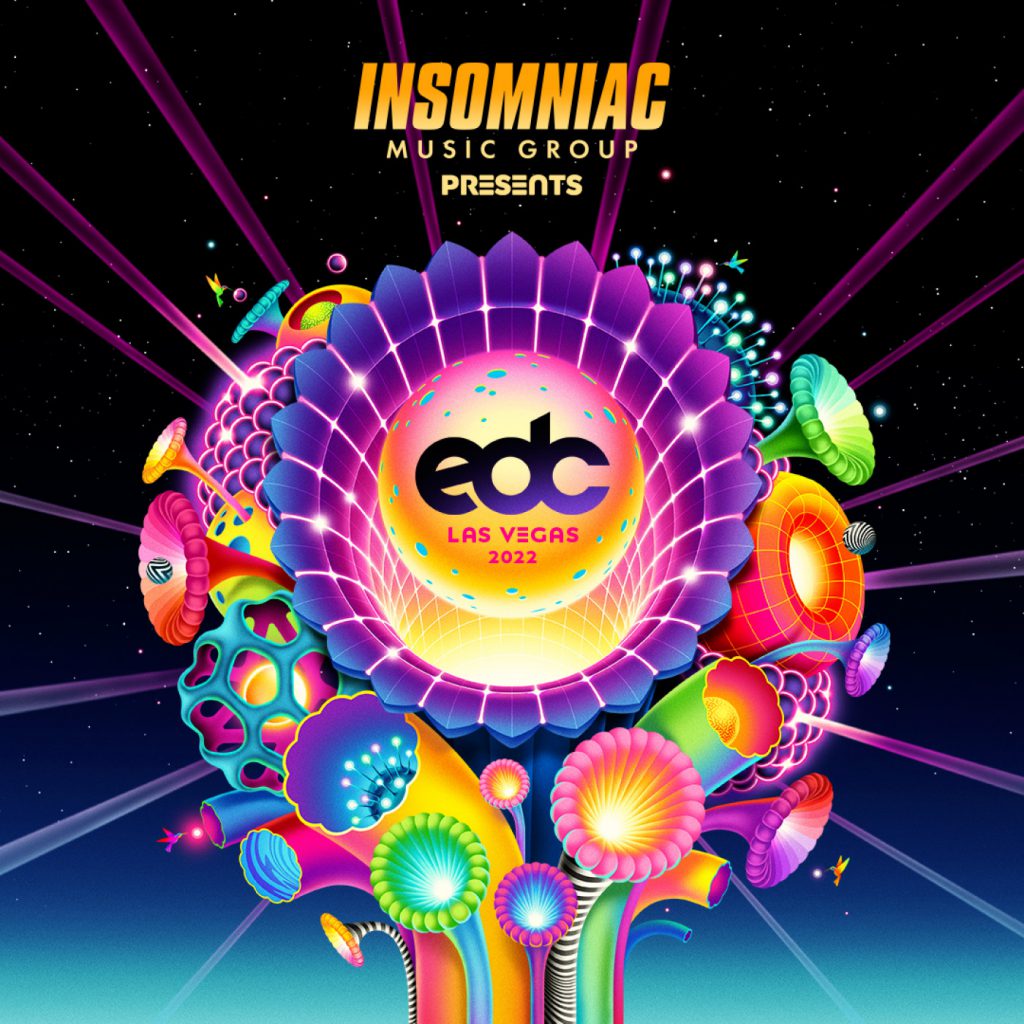 ---
Connect with Insomniac Events on Social Media:
Website | Facebook | Twitter | Instagram | YouTube
Connect with Insomniac Records on Social Media:
Website | Facebook | Twitter | Instagram | SoundCloud