Heading to Gulf Shores for Hangout Fest this year? Stay in the know with the essential info including set times, guidelines, and more!
---
With Hangout Fest just one month away, fans from all over the globe are making sure they have all the essentials they need to make the trek down to Gulf Shores, Alabama on May 20-22. Whether flying or driving to the festival, attendees are gearing up for a festival nestled on those beautiful beaches for a weekend filled with amazing tunes, tasty eats, and plenty more.
After two years away, Hangout Fest is back and bigger than ever with their unbelievable 2022 edition of the sun-soaked festival, treating fans to a massive lineup. Huge performances from Zedd, Madeon, San Holo, Illenium, Louis The Child, and many more spanning all genres are sets festival-goers are not going to want to miss.
Related: Check out our Five Can't-Miss Sets for some of the artists we suggest you add to your schedule!
Now, with Hangout Fest on the horizon, we've compiled everything you need to know as you get ready to head out for the weekend ahead. Read ahead to find out when your favorite artists are playing, everything you can and cannot bring, set times, and all the other essential information. Let us know if you'll be attending this year!
---
Hangout Fest 2022 Essential Info:
Dates: May 20-22, 2022
Hours: Friday – Sunday 11 AM – 11 PM
Venue Address: 110 East Gulf Pl. Gulf Shores, AL 36542
Tickets: Purchase HERE
Facebook Event Page: RSVP HERE
---
Hangout Fest 2022 Set Times: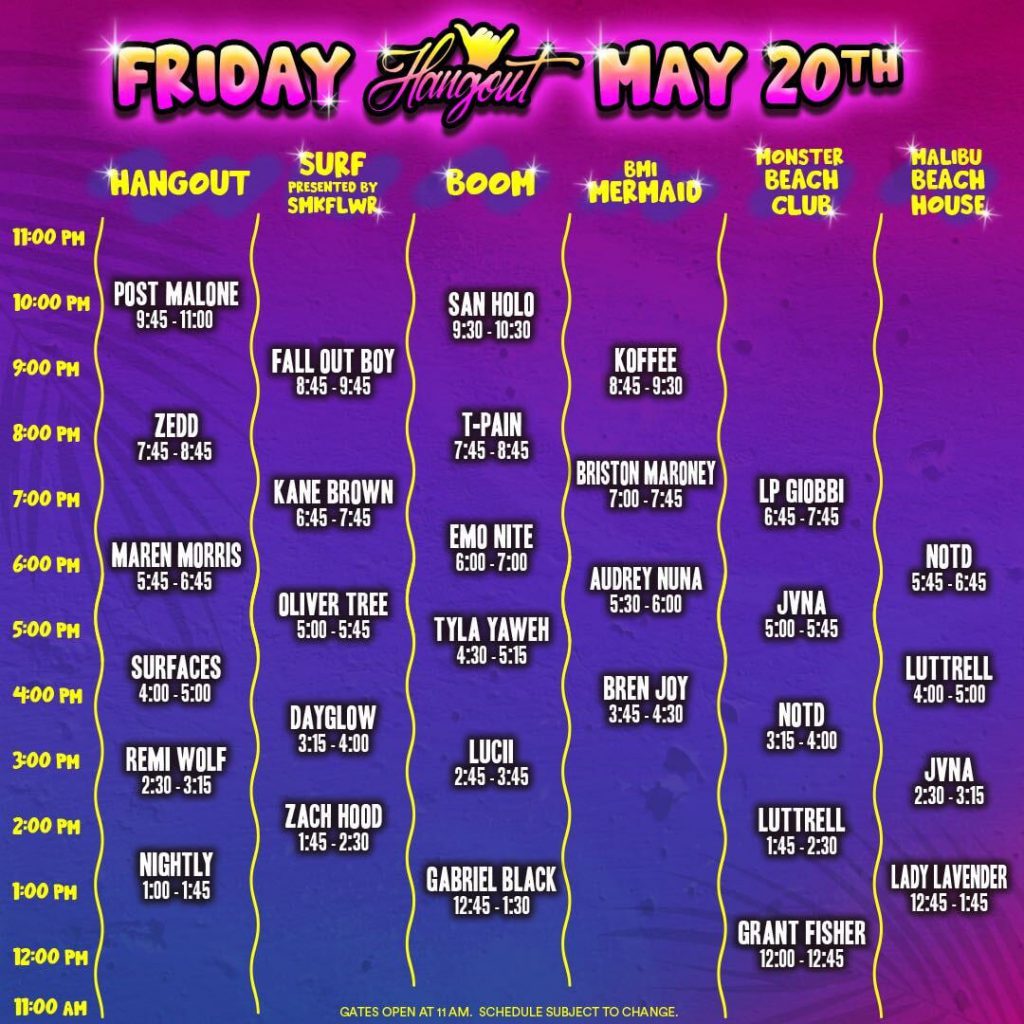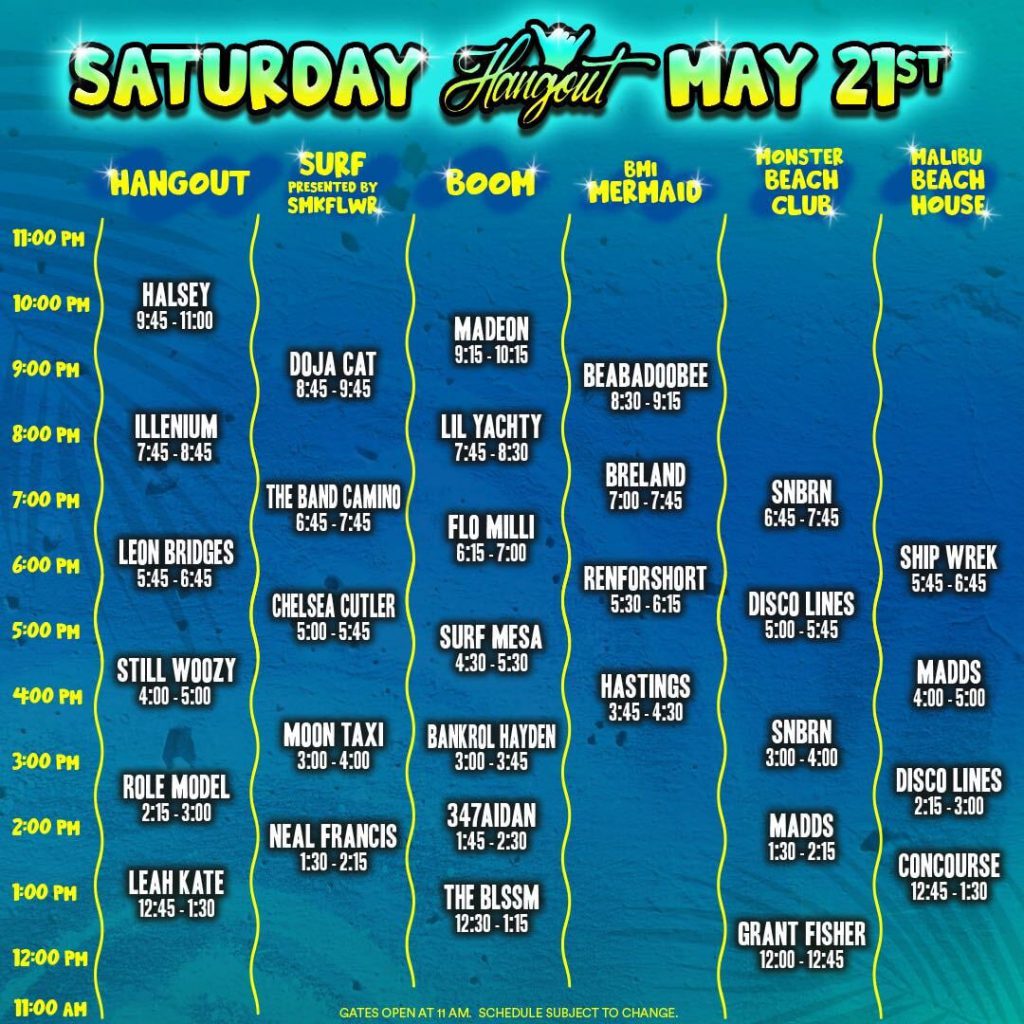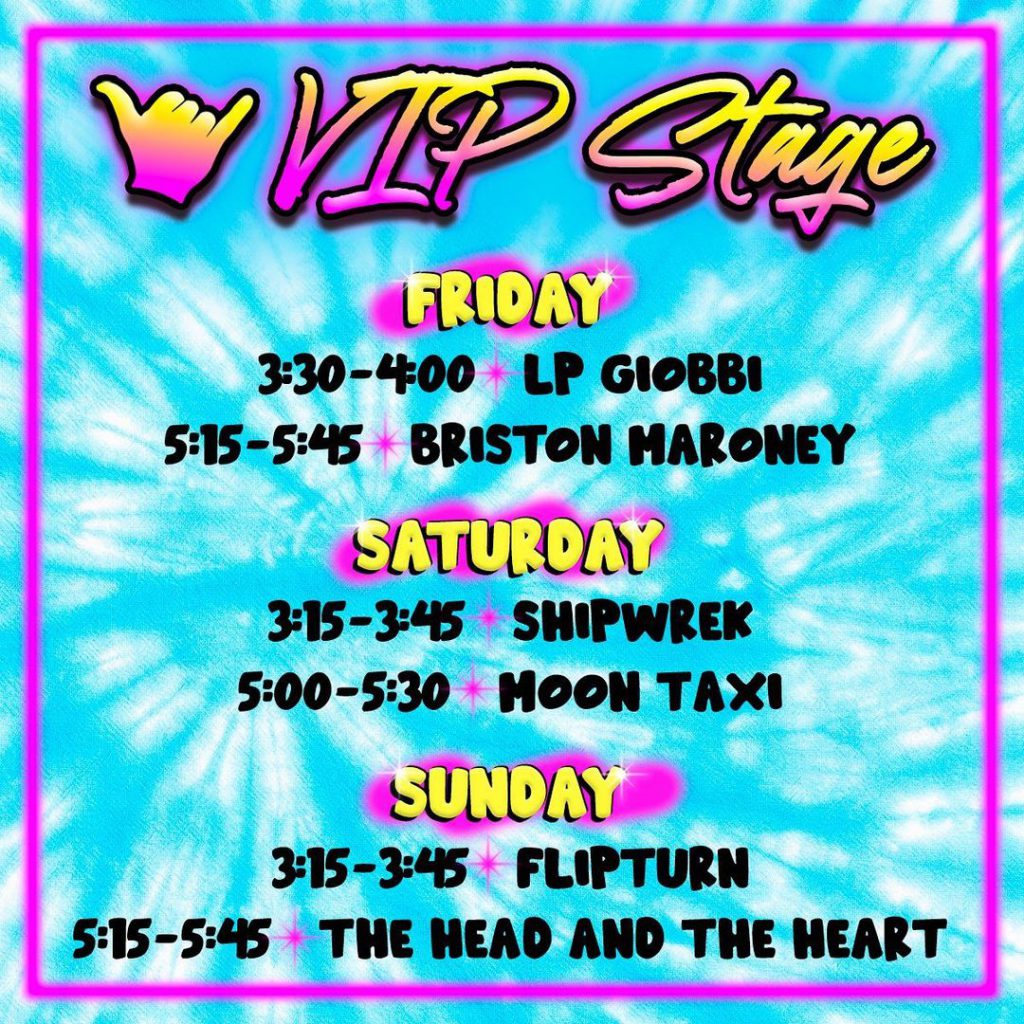 ---
Hangout Fest 2022 Festival and Parking Maps:
Coming Soon!
---
Reminder To Mind Your Belongings:
Unfortunately, many people have reported pickpockets, bag slashings, and theft of wallets, smartphones, purses, and other valuables during this festival season. While this small number of bad apples in the bunch doesn't define an entire crowd, there are opportunistic people who come to these events to take advantage of unsuspecting partygoers and it's important to be mindful of your valuables while at Hangout Fest.
Looking for tips to keep your belongings safe? Check our post highlighting some ideas!
---
Bag Policy:
Guidelines for CamelBak­ style hydration systems: Although SINGLE POCKET CamelBak­ style water bladder systems are allowed EMPTY into the venue, the water bladders themselves must be capable of being removed from the carrier and must be transparent enough to allow security to visually inspect the empty bladder. Additionally, CamelBak style bladder carriers must have no more than ONE pocket in addition to the compartment that holds the water bladder. Any CamelBak style water bladders that cannot be removed from the carrier and/or is opaque enough to prevent visual inspection will not be allowed into the festival. Any CamelBak­ style bladder carriers larger than the permitted size will not be allowed into the festival.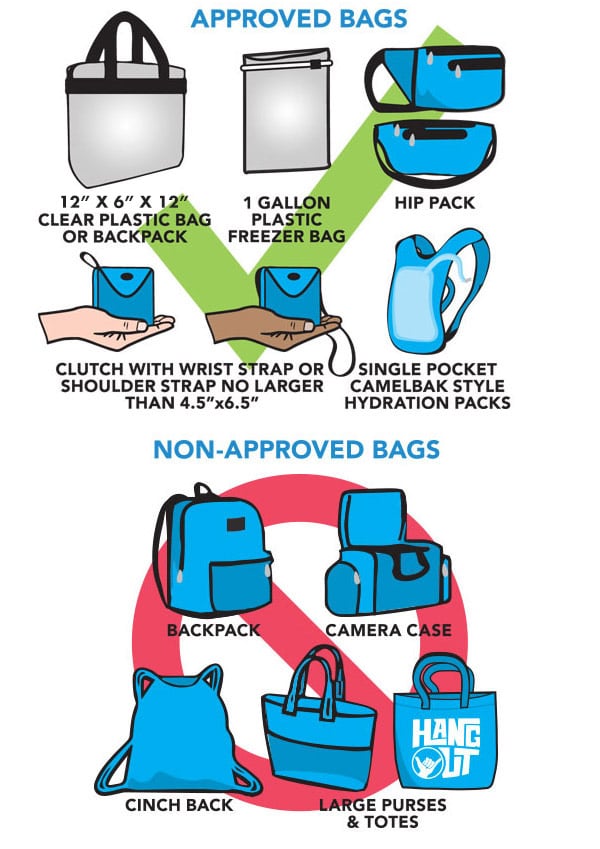 ---
Hangout Fest 2022 Dos & Don'ts:
Prohibited Items
NO Tents, umbrellas, or temporary structures of any kind
NO Weapons, knives, or firearms of any kind, including any item that can be used as a weapon
NO Narcotics, including marijuana, drug paraphernalia, and any other illegal substances
NO Backpacks, cinch bags, briefcases, purses, or bags allowed except bags made of clear plastic, clear vinyl, or clear PVC not exceeding 12" x 6" x 12"
NO Alcoholic beverages of any kind
NO Drones or any other remote flying device
NO Vitamins
NO Glowsticks
NO Focused light devices, including laser pointers
NO Refillable vapor or electronic cigarettes
NO Unsealed: cigarette packages, tampons, packs of gum, and chapstick/lip gloss
NO Marker pens and spray paint
NO Air horns and/or megaphones
NO Items intended for sale/promotion (including flyers, stickers, and posters)
NO Water guns, water balloons, and/or any other kind of water projectile
NO Glass in any form, including glass bottles
NO Outside food or beverages
NO Skateboards, rollerblades, hoverboards, scooters, bicycles, wagons, and/or motorized carts or Scooters
NO Fidget spinners
NO Bicycles inside festival grounds (bike racks will be available near the entrance)
NO Large chains or spiked jewelry
NO Fireworks, sparklers, firecrackers, and/or incendiary or explosive devices of any kind
NO Chinese Lanterns
NO Umbrellas
NO Chairs of any kind, including inflatable loungers
NO Coolers of any kind, including hard­sided and soft­sided coolers
NO Pets (service animals with current rabies vaccination excepted)
NO Video equipment of any kind (including personal camcorders and GoPro cameras)
NO Professional photo equipment (SLR/DSLR cameras, detachable/removable lens cameras)
NO Audio recording equipment of any kind
NO Portable audio equipment of any kind, including portable "boom box" stereo systems
NO Professional radios or walkie­talkies
NO Flags and/or flagpoles
NO Selfie sticks
NO Hammocks
NO Any item that can be used as a means to disturb the peace, endanger the safety of the crowd, and/or inflict damage to people and goods
Permitted Items
YES Liquid sunscreen, in non-­aerosol containers of 3oz or less
YES Bug spray in non-­aerosol containers of 3oz or less
YES clear backpacks, bags, and purses (no larger than 12" x 6" x 12")
YES One-gallon clear plastic freezer bag (Zip-top bag or similar)
YES Fanny Packs are allowed
YES Small clutch bags approximately the size of a hand with or without a handle or strap
YES Blankets & beach towels
YES Sunglasses and hats
YES One (1) EMPTY non-glass water container up to 2 liters in size
YES EMPTY CamelBak style water bladder systems subject with one pocket for the water bladder and one additional pocket*
YES If you need medicine, please note that prescription and OTC medications are subject to specific guidelines**
YES Baby strollers (if you have small children)
---
Follow Hangout Fest on Social Media: