The Gulf Coast is known for its intense heat and humidity, so here are five ways to stay cool on the beach at Hangout Fest.
---
With Hangout Fest right around the corner fans from all over the country are packing their bags and getting ready to head down to Gulf Shores, Alabama. Along the shoreline, some of the biggest artists like Zedd, Fallout Boy, Sublime With Rome, Post Malone, and many more will take the stage for a sun-soaked weekend of unforgettable live music right on the beach.
Related: Check out the full lineup for Hangout Fest 2022 and dive into six artists we feel you should check out!
As you make your way down South, it is important to keep in mind the undeniable heat and humidity as you prepare for the journey ahead. On top of wearing your best swimsuits and staying hydrated in the blistering Alabama heat, we've compiled a list of five more ways you can stay cool on May 20-22 as you bury your feet in the sand and dance your way through the weekend at Hangout Fest.
Five Ways to Stay Cool at Hangout Fest
---
Bring a chilly towel or freeze a t-shirt before you go!
With temperatures getting up in the 90s or higher and the festival taking place on the beach, it is almost certain that attendees will all be rocking their swimsuits. One way to stay cool in the deadly heat is to freeze a towel or t-shirt the night before and put it on when you start to feel the blazing sun. This will regulate your body temperature and cool down your skin when you start to feel the burn. Additionally, products like chilly towels are a great way to quickly lower your temperature if you're feeling hot.
You can always take a dip at one of the beach clubs in the cold water to keep your swimsuit wet and soothe your overheated skin. And don't forget to start each morning by taking a cold shower which cools down your body temperature, starting your day in the most refreshing way!
---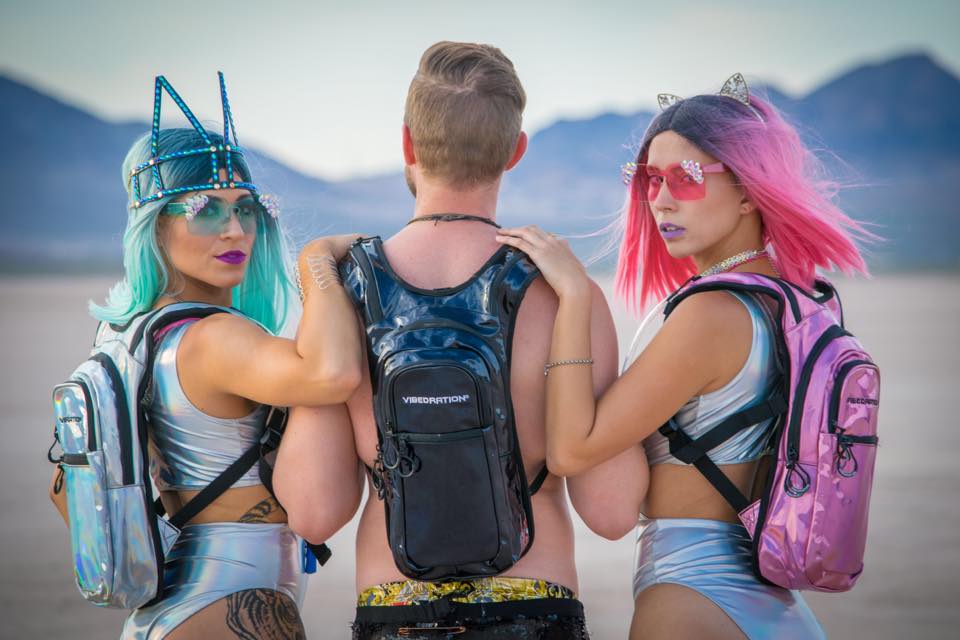 Keep your water bottle or hydration backpacks filled.
There are several water stations throughout the festival grounds, and it is important to keep yourself hydrated. If you don't already own one it is recommended to buy a hydration backpack or a large water bottle as the bare minimum. Make sure in between sets you make the effort to one of the water stations to fill up and drink as much water as possible. Hydration backpacks are an easy way to grab a drink while you're in the middle of a crowded stage, allowing quick and easy access to water. Staying hydrated will keep your body temperature down, and you have water you can use to moisten your face.
Check out some of our favorite hydration packs if you're on the hunt for some solid recommendations!
---
Stop in at one of the food vendors and grab an ice cream or cold beverage.
With plenty of food trucks and vendors to choose from, you can stop at one of the trucks and pick up a cool beverage or ice cream cone to cool off and get extra nutrients before you get back on your feet and head to the next stage. Hangout also has a shaded and air-conditioned restaurant that offers different food options for any dietary restrictions. These are great ways to sit down in the shade and take a break to regroup and recharge throughout the day.
---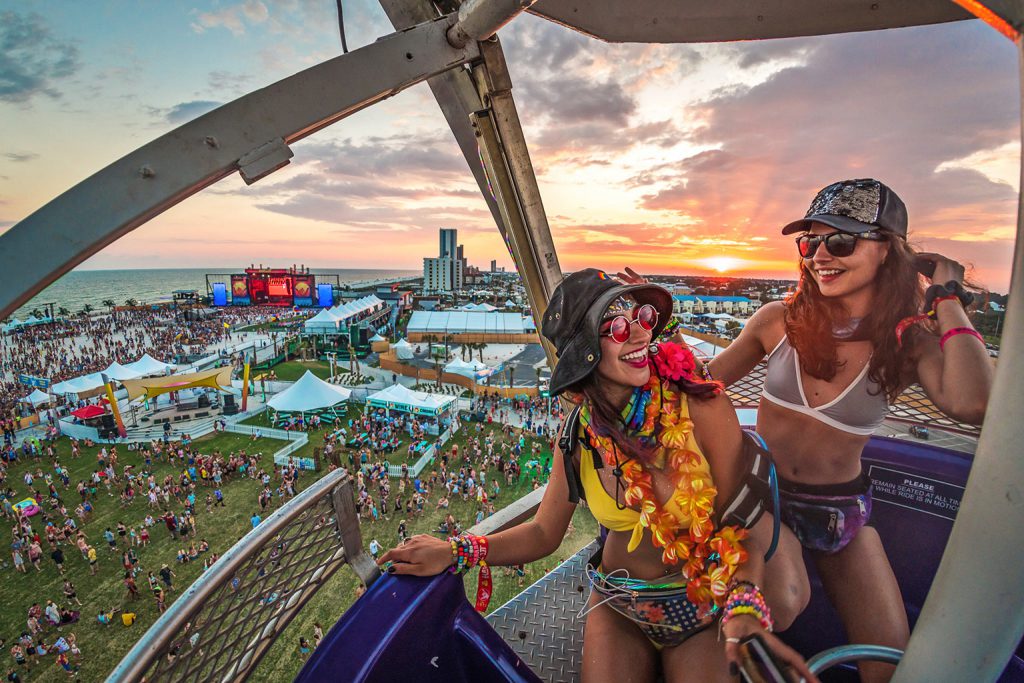 Bring a fan or a misting bottle, and make sure you wear a hat!
Make sure you pack all your essentials to keep yourself shaded and protected. You can bring in a folding fan, one that's battery-operated, or even a spray bottle to give yourself a cool mist throughout the day. Bringing a sun hat or baseball cap will protect your face from the direct sunlight and keep your head from getting burned. Sunglasses to protect your eyes and help you see better to enjoy the day, and sunscreen to help avoid those gruesome burns and awful tan lines.
---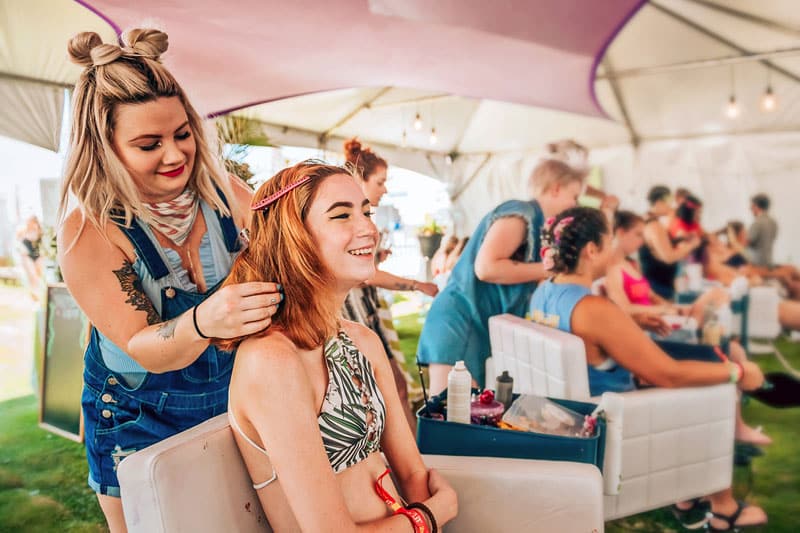 Explore the unique options that Hangout Fest has to offer.
Make sure you know where everything is on the festival grounds. By knowing the map, you can get around easier and make your way from stage to stage without expelling extra energy. Hangout Fest offers many places to sit down and take a break, on top of the restaurant, Hangout offers an area where you can rest in their hammocks and take a nap if need be. Or you can stop by their spa for a relaxing massage or even an IV hydration treatment.
There are also different beach clubs on the water's edge, art installations, Camp Hangout, and a Ferris wheel which you can visit any time during the weekend. Know exactly where all the shady spots are you can stop at to take a break, cool off, and recharge your body. Being able to get around the festival grounds as efficiently as possible gives you time to navigate where you need to go and see all the sites!
---
Follow Hangout Fest on Social Media: