Darren Styles and Tweekacore are set to take over EDC Las Vegas' wasteLAND stage and prove why happy hardcore is integral to keeping the spirit of the rave alive.
---
This year, EDC Las Vegas has an incredible lineup that showcases everything dance music has to offer which will surely make for an epic three nights in the desert. The Basscon side of the lineup is carefully crafted, covering almost the entire spectrum of hard dance music from euphoric to rawstyle to (happy) hardcore. Whether you're an extreme fan or just happen to wander into the wasteLAND for the first time, hard dance music offers something for everybody to enjoy like the ground-shaking kickdrums, the drifting screeches, and the powerful and electrifying melodies.
Hard dance today is a special genre, but it didn't get to where it is overnight, and certainly not alone.
Hard dance music has had a long and storied history dating back to the year 2000. It's almost universally agreed upon that hardstyle, specifically hardcore, started with producers like The Prophet, Dana, and Luna, among others, in the Netherlands. Hardcore came first and then tracks began to be pitched and slowed down to around 150 BPM, creating more danceable tracks while keeping the aggressive sounds of hardcore which came to be known as rawstyle. Then, more melodic sounds and vocals began to be incorporated into the music to create pure hardstyle. However, the beginning of the story is usually a little fuzzy and missing some elements that have been lost along the way.
One of the most integral pieces to the history of hard dance is none other than happy hardcore.
This genre was one of the precursors to what the Dutch masterfully turned into hardstyle, and it all started with a cultural difference between the UK and the rest of Europe. The UK had a great happy hardcore scene where tunes were very drum-heavy, and producers would sample obscure tracks that almost nobody had ever heard of.
Eventually, this music made its way to The Netherlands where producers began dropping the "happy" from happy hardcore and started opting for harsher sounds, which left the UK and the Dutch scene with their own ideas of what hardcore music was. The UK scene had hardcore with melodic and "happy" elements while the Dutch scene birthed the aggressive, ear-shattering, distorted-drum-focused hardcore.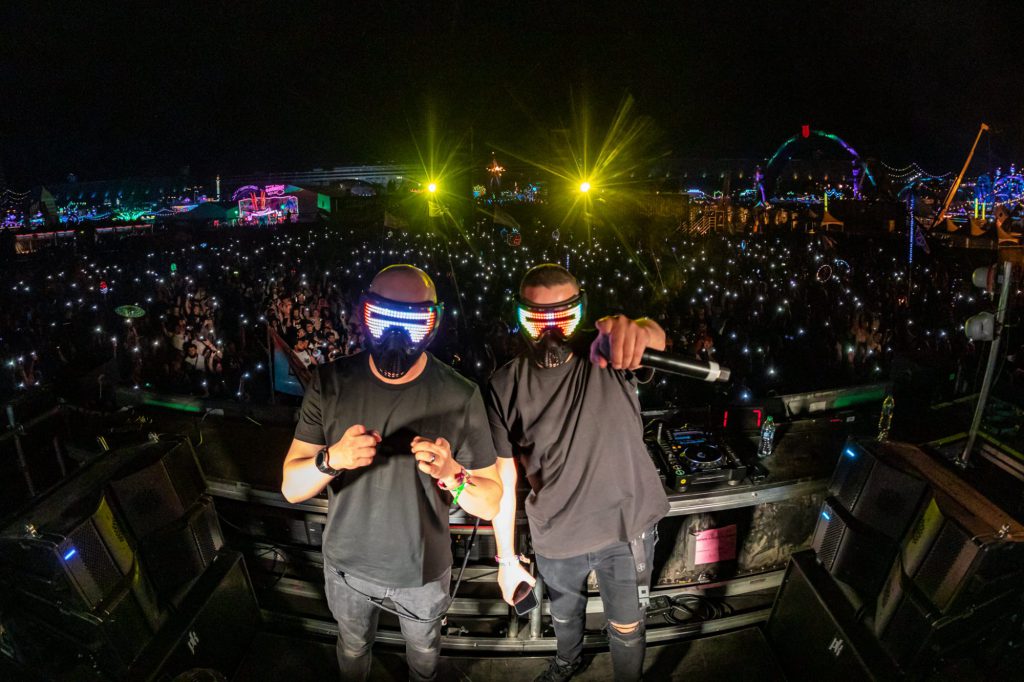 Unfortunately, the happy hardcore scene was considered "dead" once the year 2000 came around.
There was a movement within the "scene," or what was left of it, but nothing compared to what once was. But all was not lost as happy hardcore bucked its "dead" status and made a re-emergence into the relative mainstream with artists such as Gammer, Darren Styles, and Kutski helping usher in a new era.
While these three were at the forefront, they aren't solely responsible for bringing the scene back but they had a large part in doing so. During this revitalization, many happy hardcore labels spawned such as Justice Hardcore in America and in more recent memory, Together We Rise, OneSeventy, and Electric Fox.
Today, the happy hardcore scene is running strong with an influx of records all over the world and festival bookings from the leaders of the scene. That being said, the representation of the genre continues to lag a bit at festivals like EDC Las Vegas with just Darren Styles and Tweekacore being the only two found on the lineup this year – so make sure you check them out.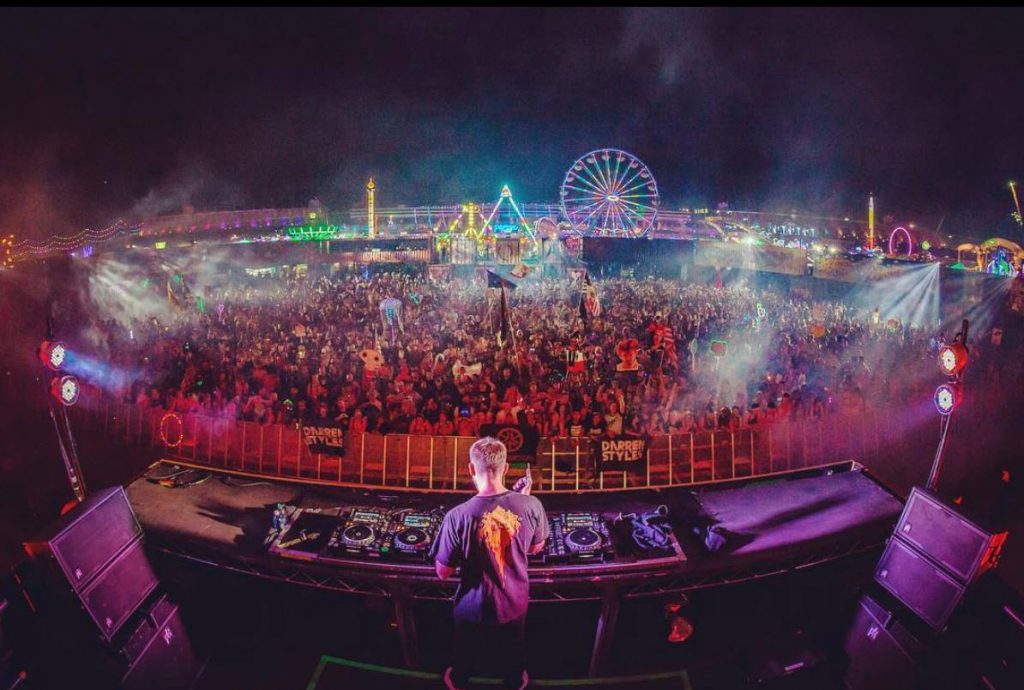 There are a ton of must-see acts at EDC Las Vegas this year, but Darren Styles and Tweekacore are a high priority to catch as they represent the happy hardcore sound and elevate the scene with every performance.
While Tweekacore is relatively new to the happy hardcore scene, they helped solidify the inclusion of genre in the hearts and minds of ravers and at festivals. This was taken to the next level when they went back-to-back with Darren Styles at Defqon.1 in 2017 after launching the project, leading them to become featured at a number of other festivals like EDC Las Vegas in recent years.
On the release front, Tweekacore has continued to throw down some stunners including recent singles like "Lose You" with Gammer and "Ready 4 The Tweekend." They've also collaborated with Darren Styles a number of times, crafting up tunes such as "Party Starter," "Crash & Burn" with Giin, "Shady People," and "Without You."
As for the legend Darren Styles, he's continued to show his dominance of the happy hardcore genre and his resilience in keeping the scene alive as well. Over the course of his career, he's gotten nods from others like Carl Cox, who spun his records back in the '90s when he was playing hardcore sets, while dropping releases on labels including Armada and Monstercat as well. He always throws down some impressive sets whether he's playing solo or going b2b – so if you need a dose of uplifting energy then make sure to catch his set.
It's only right that these two acts are the ones to represent this genre at EDC Las Vegas. In the words of Kutski, happy hardcore has truly been the driving force in "keeping the rave alive" – and we hope to see you there dancing along with us.
While we wait to gather at EDC Las Vegas, be sure to check out our official wasteLAND playlist featuring tunes from Darren Styles and Tweekacore on Spotify!
---
Follow EDC Las Vegas on Social Media: