tiedye ky gently serenades listeners with the help of Potions, Ruku, G-Space, Wreckno, Just Neeks, and Kyle Sparkman on Hound.
---
When you think of tiedye ky your mind can't help but wander to a place filled with rainbows and butterflies and all things that make you feel lovey-dovey. With a nickname like "loverboy", what else would you expect? tiedye ky won over his fans with his debut album Baby Blue and the Super Moon in 2020 and have been counting down the days until his next album might come to the surface.
Bringing a peek into what was to come, tiedye ky dropped a new single, "Everything Is Ok" in April along with an exciting announcement of an album to shortly follow. With love radiating throughout the entire song to anyone who needed it, anyone who heard the single knew this album was about to be something special.
Today, tiedye ky gives us the gift of his latest and greatest album Hound. With help from Potions, Ruku, and more the album has a melting pot of talent just waiting to be heard. So prepare to get vulnerable with tiedye ky and open your heart as you fall deeply with Hound.
Listen to Hound on Spotify and keep reading on for a deeper dive into tiedye ky's latest body of work!
Stream tiedye ky – Hound on Spotify:
---
Try your best to hold back the puppy dog eyes as you dive into the first tracks of Hound.
Leaving their hearts on their sleeves, "Hound 4 You" with Potions and "I Fall In Love" with Ruku will have you feeling all the emotions of a hopeless romantic. While "So Far To Go" will tug on the opposing feeling, the uncertainty of love and the fear of falling once more to only get hurt again.
Switching up the pace, "Feeling Wrong" brings a throwback feel with distortion mashed with drums and guitar sounds filling the space as if you were in a boy band recording a homemade music video in your garage. Then, "Not Sorry" sees tiedye ky team up with G-Space and Wreckno to craft a lighter, poppy beat that lessens the blow of the harsh truth hidden within its words of rejection and moving on.
Are you seeing Cupid's arrows and drawing hearts all over your notebook yet?
Greeted by a beautiful live guitar serenade, "Keta Me n' U" pulls at the heartstrings and the thought of fresh new love, a love that makes you feel a high unlike any other. Bringing reassurance to the surface, "Everything Is OK" makes you feel a breath of fresh air as it lifts you up with reminders that everything will be ok. Holding onto the moments shared between lovers, "Not 2 Late" is a hope-filled anthem of two souls recognizing the fire still burns if they can only just hold on.
Like a lonely hound howling at the moon, tiedye ky's track with Just Neeks, "Not My BB," evokes the whirlwinds and waves that lost love can uproot within. As there are highs and lows to every love story, Kyle Sparkman joins in on the fun for "2 The Blue" and brings us back to the sunny side where you're greeted with gentle forehead kisses through sound and words that cover your wounds like bandaids.
From start to finish Hound will have you feeling all the highs one might feel from the people they love and that love them in return, but also the lows that sometimes have to be experienced as well. With raw and real emotion tied up with a bow, this 10-track album from tiedye ky is a beautiful representation of one of the greatest human experiences, love, so give it a spin.
---
tiedye ky – Hound – Tracklist:
Hound For You ft. Potions
So Far To Go
I Fall In Love ft. Ruku
Feeling Wrong
Not Sorry ft. G-Space & Wreckno
Keta Me n' U
Everything Is Ok!
Not 2 Late
Not My BB ft. Just Neeks
2 The Blue ft. Kyle Sparkman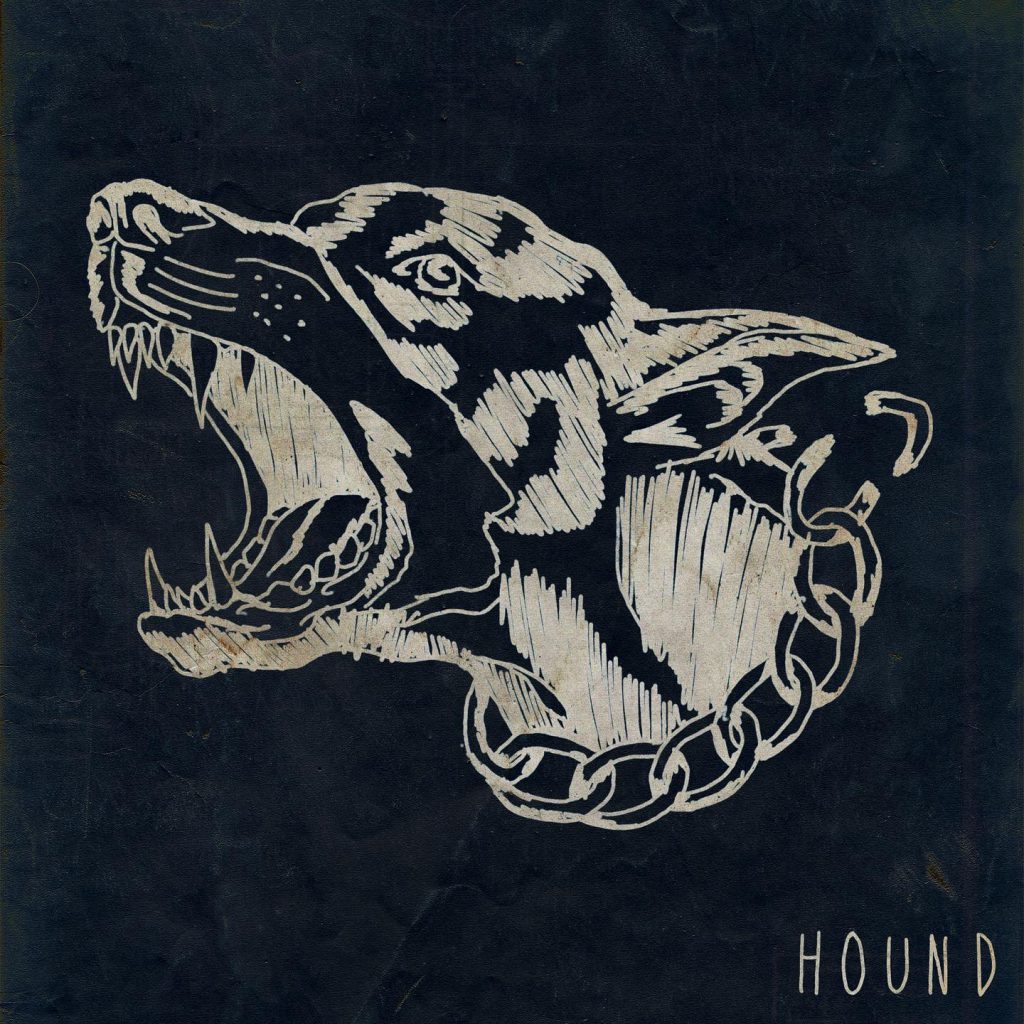 ---
Follow tiedye ky on Social Media:
Website | Facebook | Twitter | Instagram | SoundCloud