REAPER is making a statement with his debut album, DISRUPTOR, and its ten fiery tracks that'll turn you into a drum and bass devotee.
---
REAPER is a breath of fresh air. The masked menace continues to shake the table with his forward-thinking perspective and relentless records. The drum and bass connoisseur continues to lure people in with tunes like "WARNING," "BARRICADE," and "HEATSEEKER." He knows how to blend the two worlds of bass music and drum and bass effortlessly, and he's planting his flag as the pulse, the future of drum and bass. Pioneers like Sub Focus, Netsky, Pendulum, and Dimension paved the way for artists like REAPER to thrive, and it feels like they passed the baton to the right person. 
Today, REAPER is celebrating a massive milestone, the release of his debut album, DISRUPTOR, out now via Bassrush Records. The journey leading up to this album saw a series of singles including "MASHUP," "PULSE," and "XLR8" receive a release. Each one offers something different, showcasing REAPER's range and versatility. And this ten-track album carries on with that as an impressive introduction to his creative mind, so brace yourself for the endless heat.
DISRUPTOR features bone-chilling collaborations that hit deep to the core. For instance, "IMY" with Bella Renee speaks to the tortuous feelings of missing someone even though people say it'll get better over time, and it hasn't. Renee's vocals gracefully complement the fast breaks and kick drums so beautifully. The drops feel like a warm embrace as you lose yourself in the riveting melodies. 
Then there's "RUNAWAY" with Josh Rubin and "STAY ALIVE" with The Arcturains, two dreamy tracks that'll make you scream out in joy. These records work because the lyrics are so raw and honest, speaking to the human experience and feelings we feel. Then we're hit with the divine melodies and quick paces, which trigger that euphoric, ascending sensation. Together, the gentleness and intensity align, creating this dynamic experience. It's truly a work of art. 
The rest of DISRUPTOR features an infinite amount of bangers that will leave you speechless. Whether it's "COACH," "MAKE A MOVE," or "MOVE TOGETHER," REAPER excelled at bringing the heat. The hype brewing around him is well deserved, it's impressive to see him breaking down doors unapologetically, and after listening it's clear that talent is overflowing in him. REAPER, well done on DISRUPTOR. I'm so glad you're here to cause a ruckus because we need it badly.
Now it is your turn to immerse yourself in the glorious sounds of REAPER. Stream DISRUPTOR on Spotify or your preferred platform, and don't forget to let us know your favorite tracks in the comments.
Stream REAPER – DISRUPTOR on Spotify:
---
REAPER – DISRUPTOR – Tracklist:
INTERCEPT (INTRO)
COACH
MAKE A MOVE
STAY ALIVE (feat. The Arcturians)
PULSE
IMY (feat. Bella Renee)
RUNAWAY (feat. Josh Rubin)
XL88
MASHUP
MOVE TOGETHER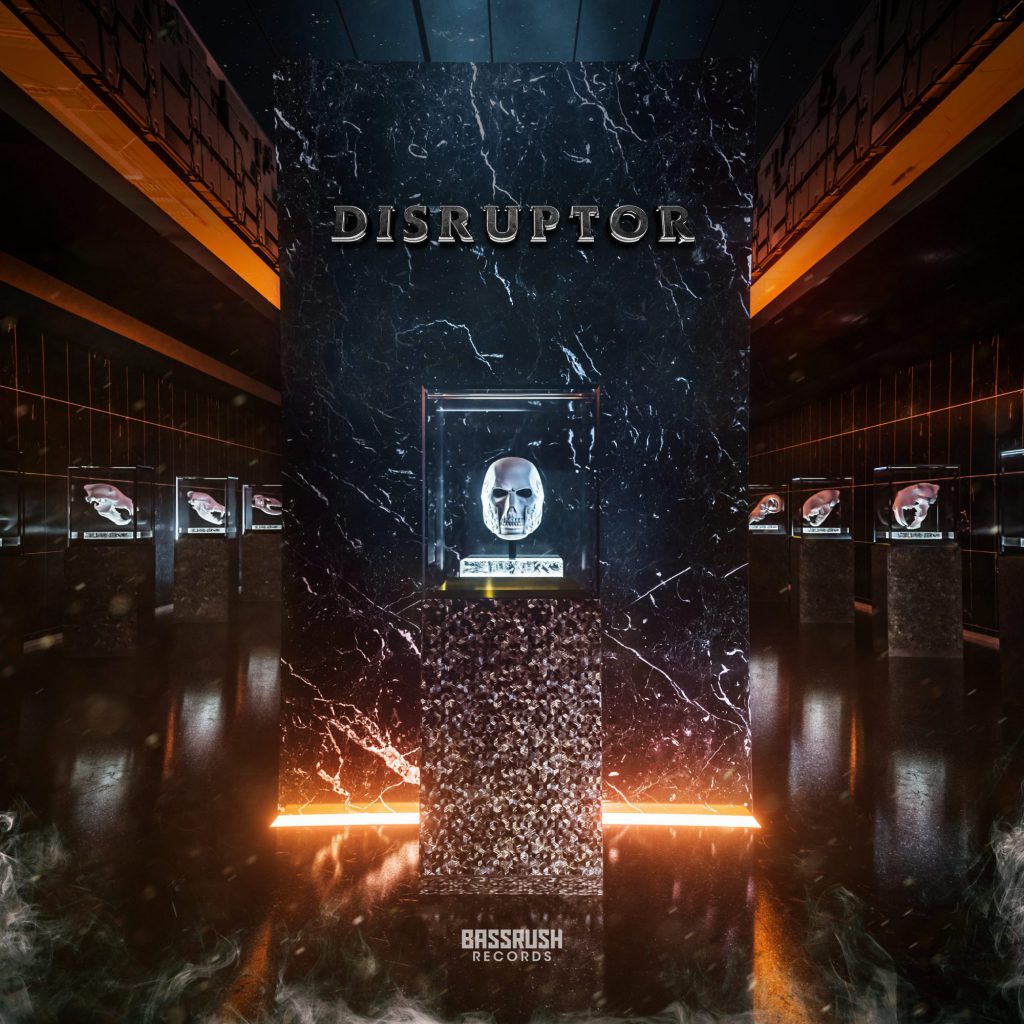 ---
Follow REAPER on Social Media:
Facebook | Twitter | Instagram | SoundCloud