While everyone might be back to real life after both weekends of Coachella, you can always transport your mind back to the Polo Grounds.
---
Assimilating back to normal life after a festival like Coachella always takes time. While those post-festival blues hit as soon as Monday morning and legs are more than dead after the miles of walking the grounds to catch as many sets as possible – the memories made and the music experienced already have us counting down the days until next year.
One of the most beautiful things about seeing live music is its ability to take you back to those moments and fill you with joy in the present. So to help ease the weight of normal life post-festival we wanted to relive the favorite tracks we heard and share the electronic songs that made us dance, sing, and cry at the long-awaited return of Coachella.
Although there were countless tracks played throughout both weekends, these are the songs that made us leave it all on the dance floor and that will forever bring a smile to our faces because of the memory attached to them. Transport yourself back to the Polo Grounds with these six tracks that made us feel on top of the world throughout the weekend.
Six Electronic Tracks That Will Take You Back to Coachella
---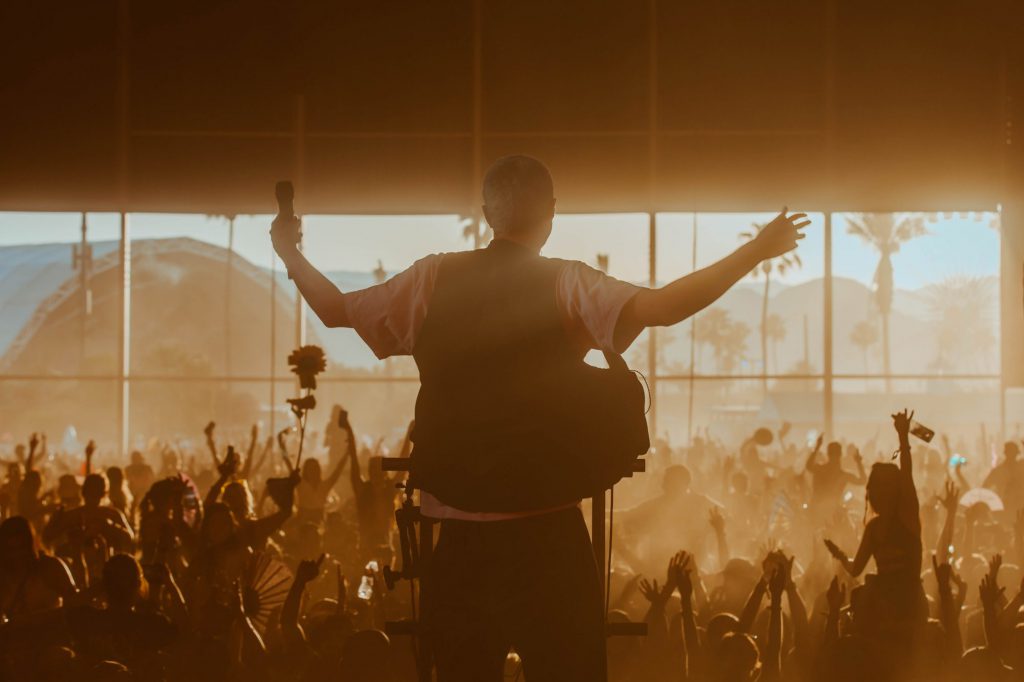 Fred again.. – Marea (We've Lost Dancing)
Fred Again..'s "Marea (We've Lost Dancing)" is a pandemic anthem that reminded us of what we lost when live music was brought to an abrupt halt. It's a feel-good track about reflection, endurance, and triumph that helped us get through a really tough couple of years. He played the Mojave stage on Sunday, and the tent was predictably overflowing – but by the time he played this tune we were in front of the right LED screen.
Looking toward the back of the tent, I could see sunset rays beaming through illuminating the dust that had been kicked up from dancing. The vocal samples played over the speaker and it was time to bust a move. Being able to dance and experience this track with those who endured the same challenging years was therapeutic. It was a highlight moment over the weekend and now anytime I listen to this song it brings me joy as I let the stress of the last few years go.
---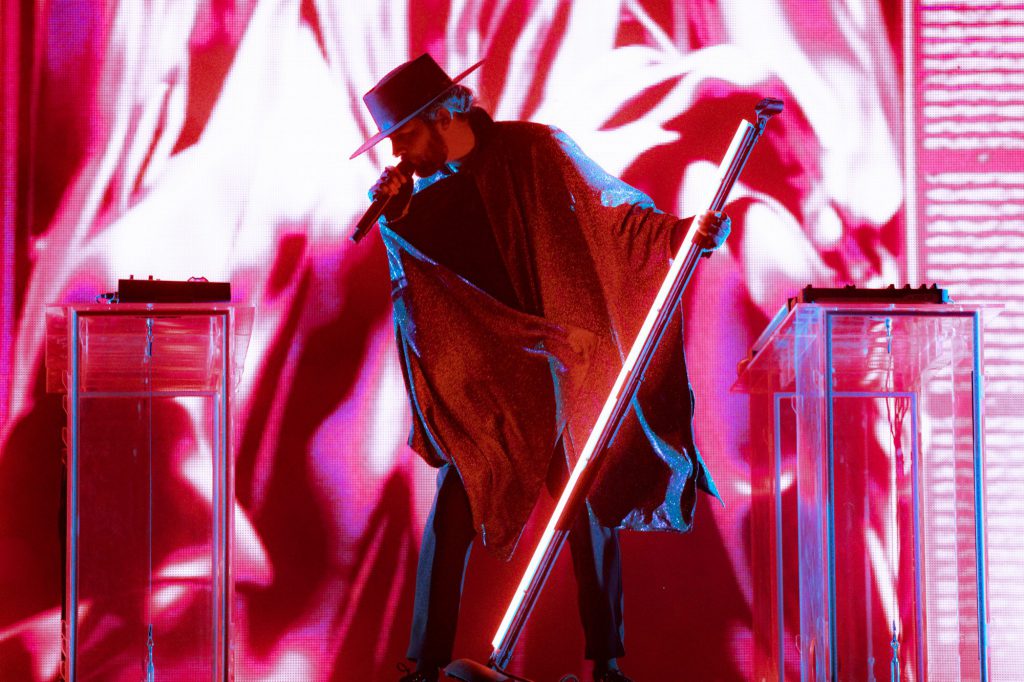 Madeon – Love You Back
Madeon's Good Faith Forever tour will go down as one of the most iconic dance tours of the decade. From the meticulously crafted visuals and storyline to the musical production, it's nothing short of perfection – and we got to experience it at one of the world's largest music festivals. Not only that but we were also treated to an adapted version of the tour that had Madeon on an insane riser mid-set and also the debut of his newest single "Love You Back."
Madeon played Friday evening at the Outdoor stage and after his incredible week one performance it was clear everyone wanted to experience his show. He played through tracks from his newest album Good Faith as well as a few older ones before dropping this new gem. Vibey to the core, this tune is full of hard-hitting kicks, synths, and Madeon's vocals. Everything about the song will douse emotion over you, but when the drop hits all is released and a rush of happiness and gratefulness is all that remains.
---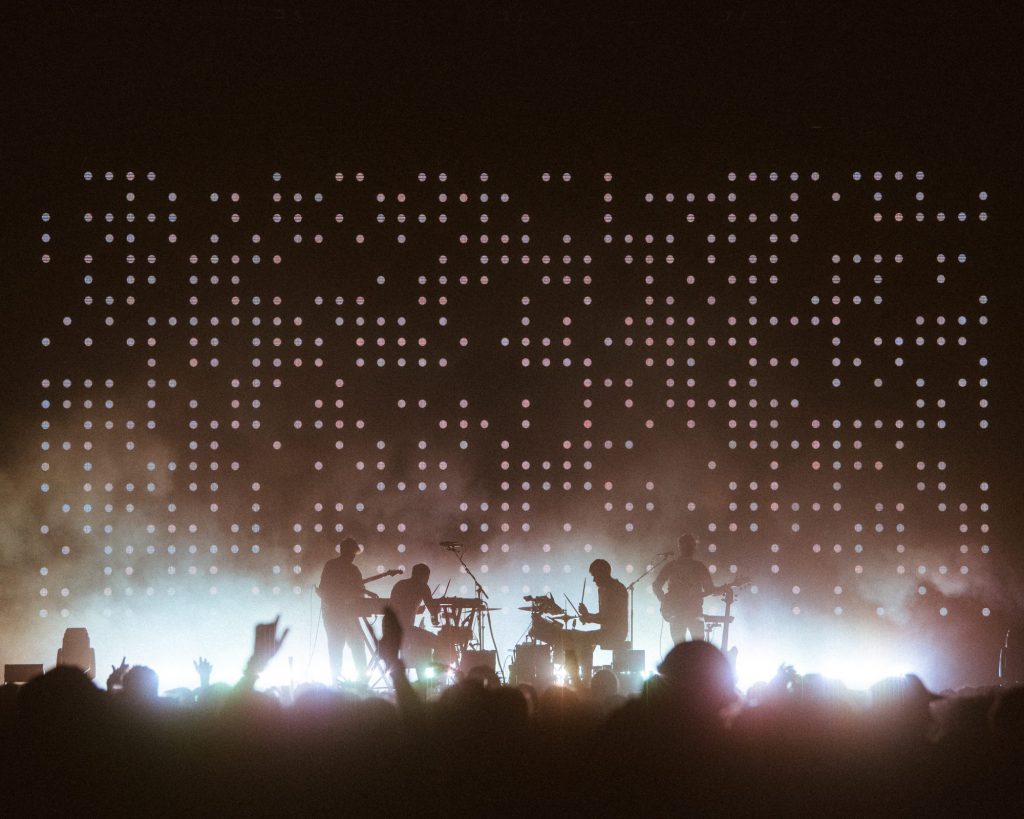 Caribou – Can't Do Without You
There might not be a better-fitting track that represents what Coachella means to many than Caribou's "Can't Do Without You." This song immediately took me back to Coachella 2017 when I first saw Caribou with my two brothers. Although they weren't there with me this year, this track took on a new meaning and parallels my exact feelings about live music when I caught them live on Saturday at the Mojave stage.
Caribou is a master of their craft and after opening with "Odessa," they played an incredible 10-minute rendition of "Sun" as well as hitting us with "You Can Do It" – giving the crowd exactly what they came for. The slow draw-in of synths and drums alluded to the start of "Can't Do Without You" and everyone began swaying to Snaith's cooing vocals, hand over heart, taking everything in. Every challenge and negative residual emotion from the last two years melted away leaving me in pure bliss. This one was, and will forever be, a core Coachella memory for me.
---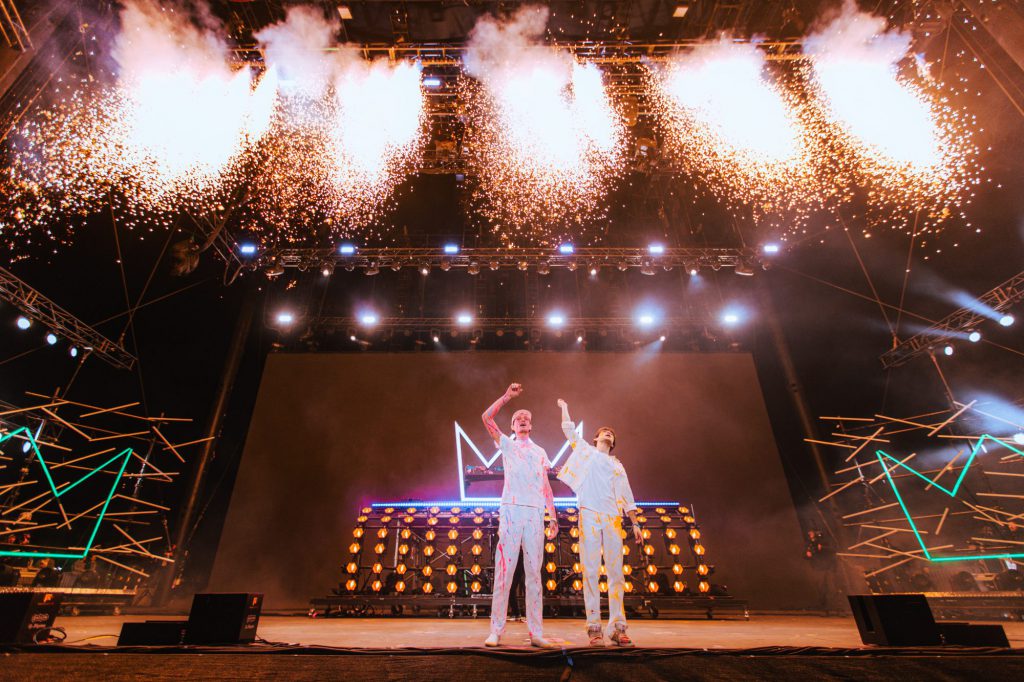 Louis The Child – Blow The Roof (with Kasbo & EVAN GIIA)
Louis The Child is known for their "music that makes you feel good" approach to production and that is exactly the energy they brought to their set on the Outdoor stage Friday evening. Opening with "Euphoria" and playing through their ever-growing catalog of music, the crowd vibed along to tracks like "Love Is Alive," "Free," and "Keep Moving" before ending with "Better Not" – but it was one of their other recent releases that elevated the set to the stars.
EVAN GIIA joined Louis The Child to perform their track "Blow The Roof" and, let me tell you, vibes were high at this moment. She brought her vibrant energy to the stage and when that drop hit it felt like everything was in its right place. "Music that makes you feel good" was embodied at that moment and I can vividly remember jumping up and down with the biggest smile on my face while "Blow The Roof" blared over the speakers. It's a feel-good track that keeps on giving even more so now that I saw it live at Coachella.
---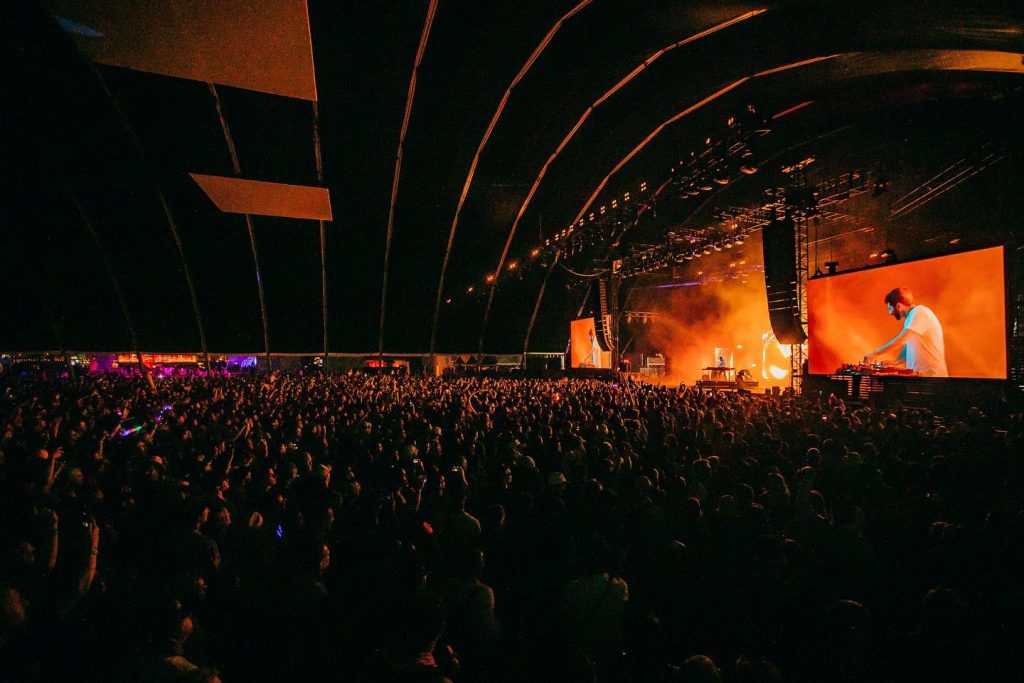 Lane 8 – Reviver
This year isn't even halfway over, but Lane 8's most recent album, Reviver, is one that will be at the top of my music collection in 2022. In its entirety, the album is audible chocolate and home to one of his best tracks to date, the title track "Reviver." Having missed Lane 8's show at Red Rocks late last year I was determined to make up for it at Coachella when he played the Mojave – and he didn't disappoint.
Lane 8's set was a beautiful ending to Friday night's shenanigans and once the arpeggiated synths of "Reviver" rung over the speakers I was overcome with emotion and energy. The only time I danced and jumped higher during the weekend was when EVAN GIIA came out to perform "Blow The Roof" with Louis The Child. Songs that have been asterisks in my daily life were finally playing out in front of me and it was mad therapeutic as a pure sense of elation flowed over me.
---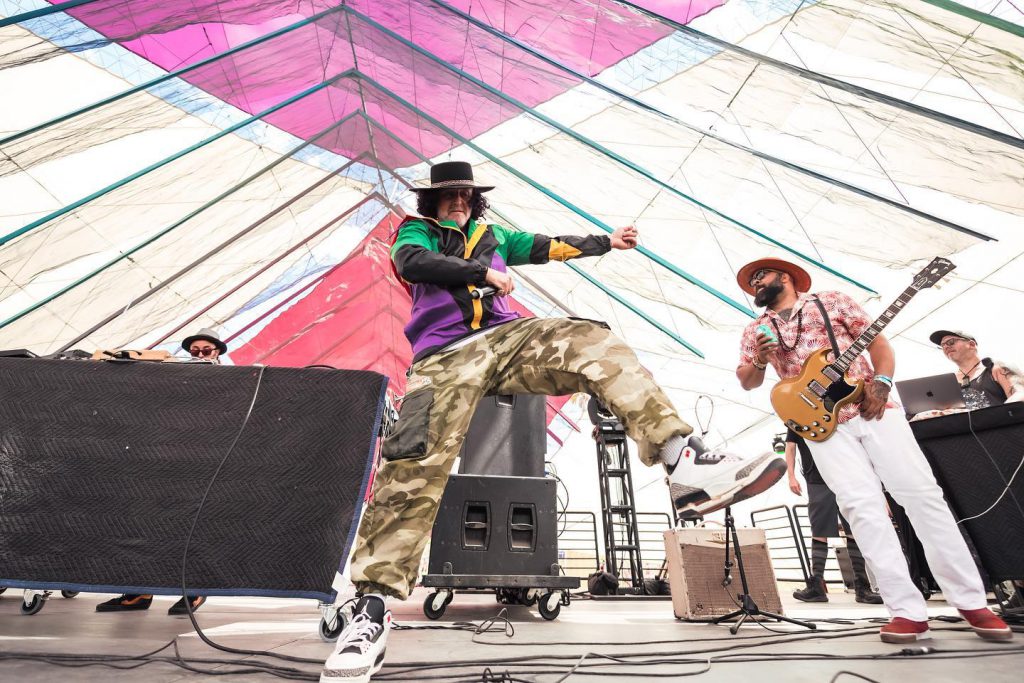 Red Giant Project & Emma Lucia – Du Går lgäv
It would not be a proper Coachella post without the mention of the Do LaB and although there were incredible guest performances from MEUTE, Joe Kay, LP Giobbi, Hayden James (DJ Set), Madeon b2b Yung Bae, and DJ Hanzel my highlight has to come from the bass-infused set from Red Giant Project. A fusion of hip-hop and electronic sounds with soulful vocals and otherworldly elements, Red Giant Project is a project of intention as well as heavy-hitting beats. They opened the Do LaB stage on Saturday, allowing for everyone to get a proper limber-up before being sent off into the Coachella ether.
They played through a few tracks off their self-titled, debut album before giving attendees a dose of one of their most recent releases "Du Går lgäv" with Emma Lucia. The perfect culmination of expert production, bass, saxophone, and the one and only Shane Hall's vocals made this track shine at the Do Lab and set the perfect vibe for the day. If you missed out on their performance, have no fear, because you can catch Red Giant Project at Lightning in a Bottle in May!
---
Connect with Coachella on Social Media: