Charlotte de Witte continues to dominate eardrums this year as she unleashes Universal Consciousness on her imprint KNTXT.
---
The discography for Charlotte de Witte not only keeps growing but has tastemakers turning heads for what is next to come. Not only has this techno producer reached the top of the charts this past year with Asura and "Age of Love" alongside fellow DJ and Fiance Enrico Sanguliano, but she's continued to grow her KNTXT brand as well. Now, ahead of her upcoming appearance at EDC Las Vegas, she's bringing Universal Consciousness to her fans across the world.
When Charlotte de Witte isn't on stage, she's carving out her art in the studio, producing fresh new tunes to satisfy techno lovers to their total capacity. On Universal Consciousness, each track is exhilarating, with a touch of psychedelic-influenced soundscape, offering another dimensional frequency that adds to the fast tempo of the technological energy race.
As the voyage begins, "Satori," leads the way with its pounding kicks, saturated modulators, and hypnotic worldly vocals that'll transcend anyone into a tropical skyline. Then, as the sunset fades to night, listeners are jolted into an urban cityscape, where mystery blossoms into an underground discovery through the low-frequency narrative of "Kali."
Now that you're rooted into place on the dancefloor, the title track, "Universal Consciousness," presents itself with an array of blended frequencies that flutter around in the mind. The listener is taken into the shadows, surrounded by eerie and beckoning male vocals, and the hi-hats shuffle at maximum energy to allow a contrasting peaceful state. Repeated elements will enable the mind to sink deeper into the emotions that lead throughout the EP.
While the tempo drops, the cadence of the hi-hats inspires a cooling sensation that transports listeners to a chill night in the Sahara desert. Before you open your eyes, "Ahimsa" arrives to concrete your journey back into your soul and your body in an urban setting. This tune inspires a true inner-spacial experience to match the simple pleasures of listening.
Grab your copy of Universal Unconsciousness EP on your preferred platform, listen below on Spotify, and make sure to head over to the KNTXT shop if you want to pre-order a vinyl copy!
Stream Charlotte De Witte – Universal Consciousness EP on Spotify:
---
Charlotte de Witte – Universal Consciousness EP – Tracklist:
Satori
Kali
Universal Consciousness
Ahimsa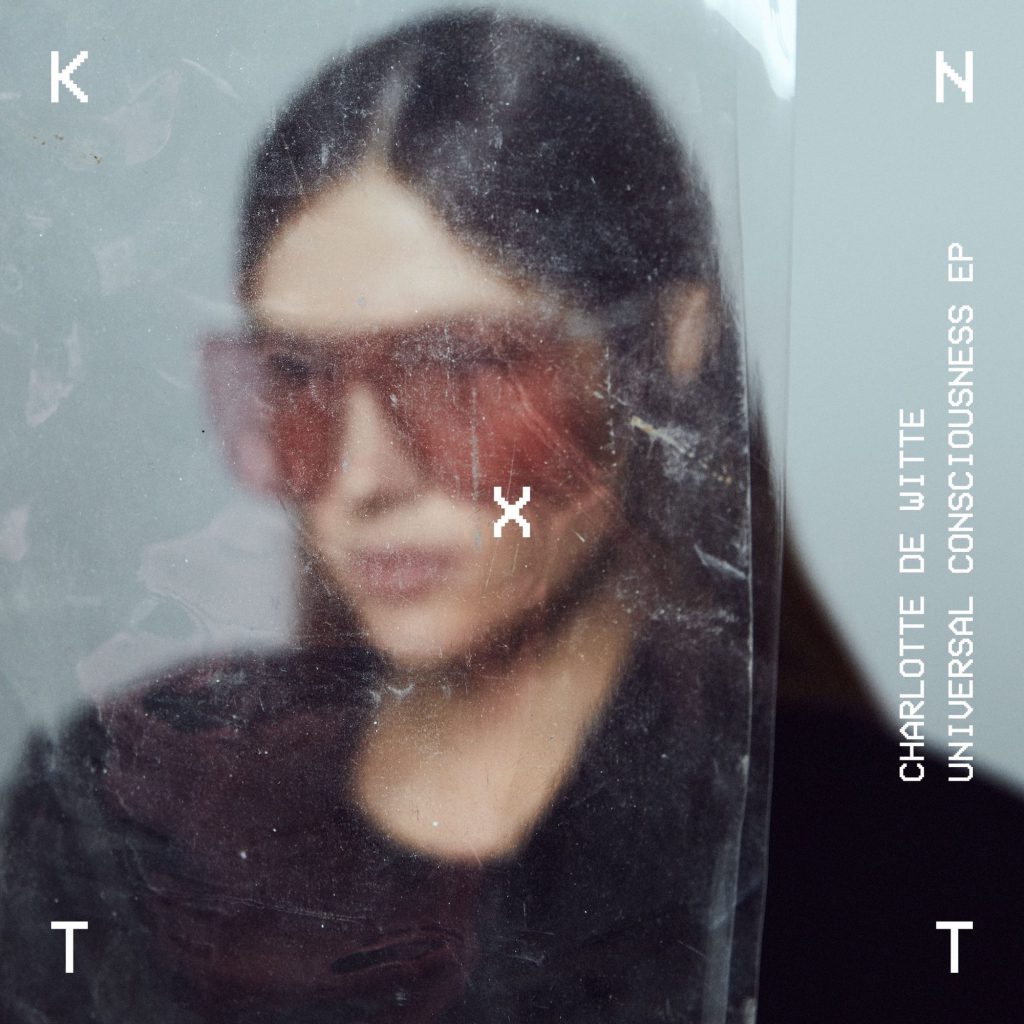 ---
Connect with Charlotte de Witte:
Website | Facebook | Twitter | Instagram | SoundCloud | YouTube