For their second album, Polo & Pan stay true to their distinctive style of trippy dance tracks and dreamy, atmospheric soundscapes.
---
When describing the sound that Polo & Pan have crafted, it's hard to escape the term "trippy," yet there is so much more to their music than just a psychedelic bent. Their sound is broad in scope, quirky in style, elevating in mood, and no instrument has ever been overlooked. In short, they've kind of done it all in their productions, and yet, there's still a clear stylistic thread throughout. This holds true with their sophomore album release, Cyclorama, which is out now for your listening pleasure.
Prior to the album release, two singles were dropped showcasing the broad range covered on this album. The first, "Ani Kuni," was very lighthearted while the second, "Tunnel" with Channel Tres, was a beat driver focused on the dancefloor. This is a common approach for Polo & Pan – present diversity in their music with their unique style that keeps fans coming back for more. And fans should be excited, not only at this new album, but their upcoming global tour supporting Cyclorama as well.
Be sure to purchase or stream Polo & Pan – Cyclorama from your favorite platform and read on for the full album review.
Stream Polo & Pan – Cyclorama on Spotify:
---
Cyclorama gradually and gently moves the listener into a very specific space to set the tone for what's ahead.
The opening track, "Côme," has a very clear purpose – to take listeners away from their everyday life into a dreamlike space. We gradually hear a human heartbeat build up until we realize that the heart is beating a little too fast. The heartbeat is graciously slowed as lighthearted melodies began to layer in as if to assure that the listener is entering a calm and relaxed state before proceeding into the rest of the album.
"Côme" is followed by the previously released "Ani Kuni," a jovial track with a chorus of children on the vocals. "Ani Kuni" is originally a Native American lullaby and Polo & Pan have reimagined it in electronic style. This leads perfectly into "Magic" which is another reimagining of a classic. The original version of "Magic" was performed by Pilot in 1975 and has been remade many times since – and the Polo & Pan version stays true to the original vocal lines, but brings a more ethereal style. The underlying melody is airy and dreamy, and a bit warped and warbled in a true psychedelic style. It's catchy, easy, and quite uplifting with lots of drawn-out chants and beats that give you the feeling of flying.
The next few songs transition listeners from passive and relaxed to a groovy dance mood.
"Attrape-rêve" continues the upbeat rhythm and style of the album so far, but this track starts to pull together a mood for dancing in the club. The rhythm is steady and carries the lightweight, yet confident, vocals with periodic woodwind interludes – because it wouldn't be Polo & Pan without a few surprises! As the track progresses, we go from a passive state to an active one, and just in time to get up and dance in the club. The arrival of the aforementioned "Tunnel" with Channel Tres is the moment we must dance, so we do. This is also a good time to note the switching between English and French vocals – if you are a listener that needs to know the lyrical meaning, I hope you are bilingual!
After we've been bouncing around the dancefloor for the duration of "Tunnel" and we now move into "Requiem" which opens as anything but a dance track. Instead of flowing right into another banger, "Requiem" immediately drops us into a gloomy, possibly haunted state. But have no fear – after a few intentionally unsettling moments, the beat comes in and we are slowly drawn back into our reality. It's a lovely sleight of hand where we're ultimately sharing the club with a psychic who is dancing with us through the story of our life and what's to come.
The deep, dark contemplation in "Requiem" is transformed to the polar opposite on the aptly named "Feel Good" which personifies Polo & Pan's electro-pop backdrop.
"Feel Good" and "Melody" are both light, bouncy, easy, and fun tracks for both listening and dancing. "Oasis" continues this theme, but brings in a very Saharan style. The strings, finger cymbals, and flowing vocals take me back to my one night in the Sahara Desert making me want to spin and dance the night away.
And if looking up at the stars from the desert isn't quite enough connection to the heavens for you, have no fear, "Artemis" will take you there. Opening with tones that will stir up thoughts of an alien spaceship, the track takes us far from Earth for a brief journey among the stars. Don't worry, you'll return safely as the track closes with a gentle landing on solid ground.
Having returned to our home planet, "Jiminy" takes us into the rainforest with the sounds of wild animals are heard on top of a native drumbeat. It doesn't take long, though, for Polo & Pan to twist the soundscape into something entirely different and almost too electronic sounding to still be in the rainforest. This is another great example where they add in a tension that is quite beautiful and enjoyable.
Just as you get comfortable in what could be an electronic rainforest, you're taken away once again, this time with what may be a traveling circus!
"Bilboquet (Sirba)" opens with a call and repeat from something resembling a mandolin before a leading flute melody drops in. One can see a "pied piper" dancing ahead of the musical caravan passing through town. "Bilboquet" is a children's toy made up of a cup and a ball on a string which feels like an appropriate backdrop for the traveling show.
The penultimate track brings us "pretty things" in their French form as "Les jolies choses" and also brings us back to the opening lightheartedness of the album. As the title suggests, this one is pretty, playful, and fun – a nice way to lead into the album's close. In that vein, we have "Peter Pan" with Antonin closing out the album. It's a welcome drop into a string rhythm and duet vocals in the style of a nursery rhyme or perhaps even a lullaby to bring us home.
Despite a common theme in their music, with Polo & Pan it's just as common to expect the unexpected.
What's truly amazing about Polo & Pan is how diverse their music is, and yet how distinct their style really is. Every song on Cyclorama has a life of its own and, still, they all come together so perfectly and so smoothly. Polo & Pan will take you to places far and wide, and then gently return you right back where you started. And not only do fans have this new album to enjoy, but also the upcoming tour to look forward to now. This is a great time to be fans of Polo & Pan!
---
Polo & Pan – Cyclorama – Tracklist:
Côme
Ani Kuni
Magic
Attrape-rêve
Tunnel (feat. Channel Tres)
Requiem
Feel Good
Melody
Oasis
Artemis
Jiminy
Bilboquet (Sirba)
Les jolies choses
Peter Pan (feat. Antonin)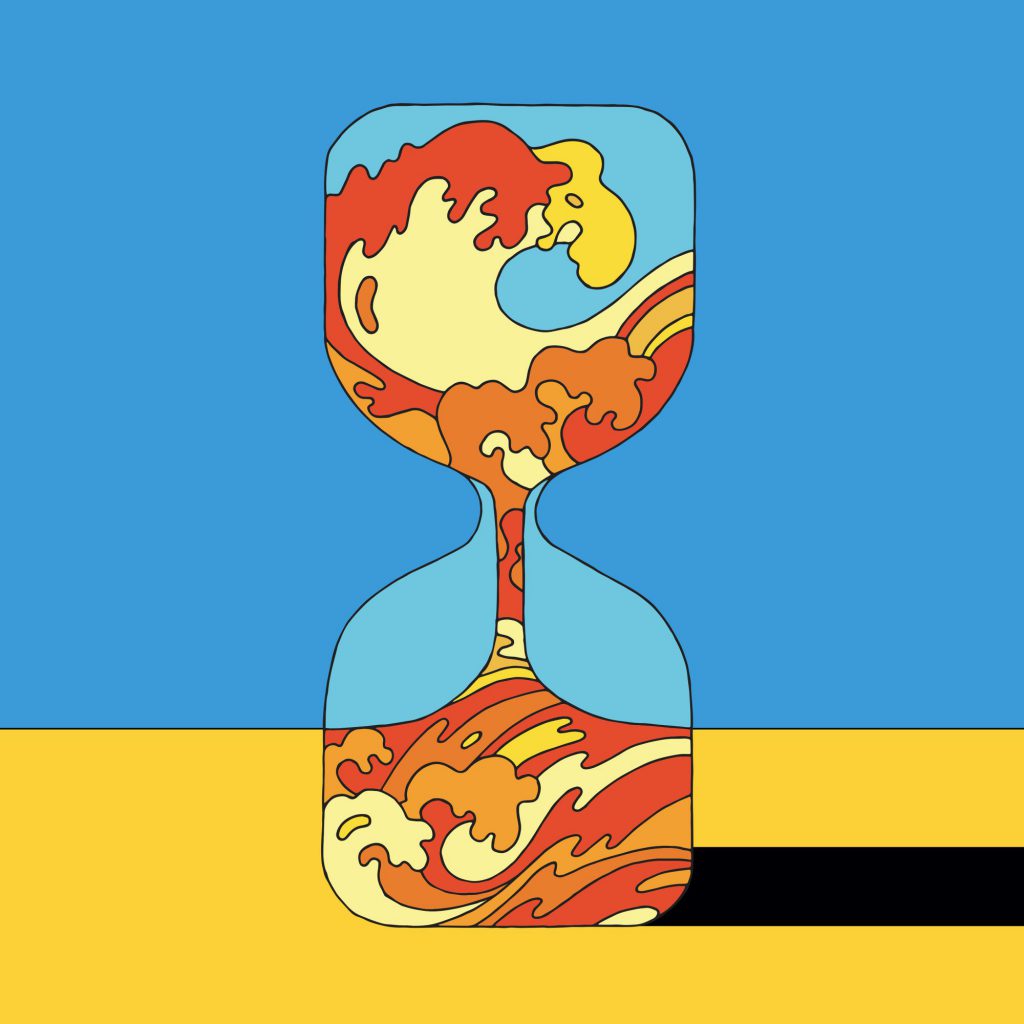 ---
Follow Polo & Pan on Social Media:
Website | Facebook | Twitter | Instagram | SoundCloud | YouTube