KILL SCRIPT ignites a fire in the hearts of techno lovers as he releases his latest EP, THE VISION, on Armada Music.
---
KILL SCRIPT isn't a name to take lightly in the dance music world. Only coming onto the scene a short while ago with his first release in late 2020, he's taken the techno genre by storm with impressive EPs on Armada Music and NIGHTMODE, like his debut EP FIRST CONTAKT and its follow-up VIRTUAL ENVIRONMENT. Further, with main-stage performances at massive festivals like EDC Las Vegas and EDC Orlando also under his belt, KILL SCRIPT is clearly succeeding at bringing techno to the forefront of dance music and into the ears of festival attendees everywhere.
The story KILL SCRIPT tells resonates with fans; his cinematic sci-fi visuals, vast soundscapes, and thumping techno beats surely make him a force to be reckoned with. Now, he has another fiery release for his growing global fanbase with his two-track EP on Armada Music, THE VISION, which showcases his abilities in leveling up with each release.
THE VISION offers moving beats, synths, and acid lines that mend together satisfyingly to create purely alluring techno. The EP's first track "WE ALL FALL" opens up on an ominous intro before melting into pounding techno. Cryptic lyrics guide listeners during the track on a journey through immersive soundscapes. Then, another dose of dancefloor-ready, melodic techno awaits fans in "THE TRUTH" with lyrics that will have you in a trance like "Your Destiny, Your Call, Can You See The Truth?"
Both tracks offer an escape from reality and ask the listener to look inside themselves to ignite a movement for change in one's life. It's remarkable to see the resurgence of techno today from the underground to the main stages at events across the world – and we can't wait to see how KILL SCRIPT contributes to it next.
Get lost in the world of KILL SCRIPT, and stream THE VISION via your favorite streaming platform. Let us know what you think of the EP in the comments!
Stream KILL SCRIPT – THE VISION on Spotify:
---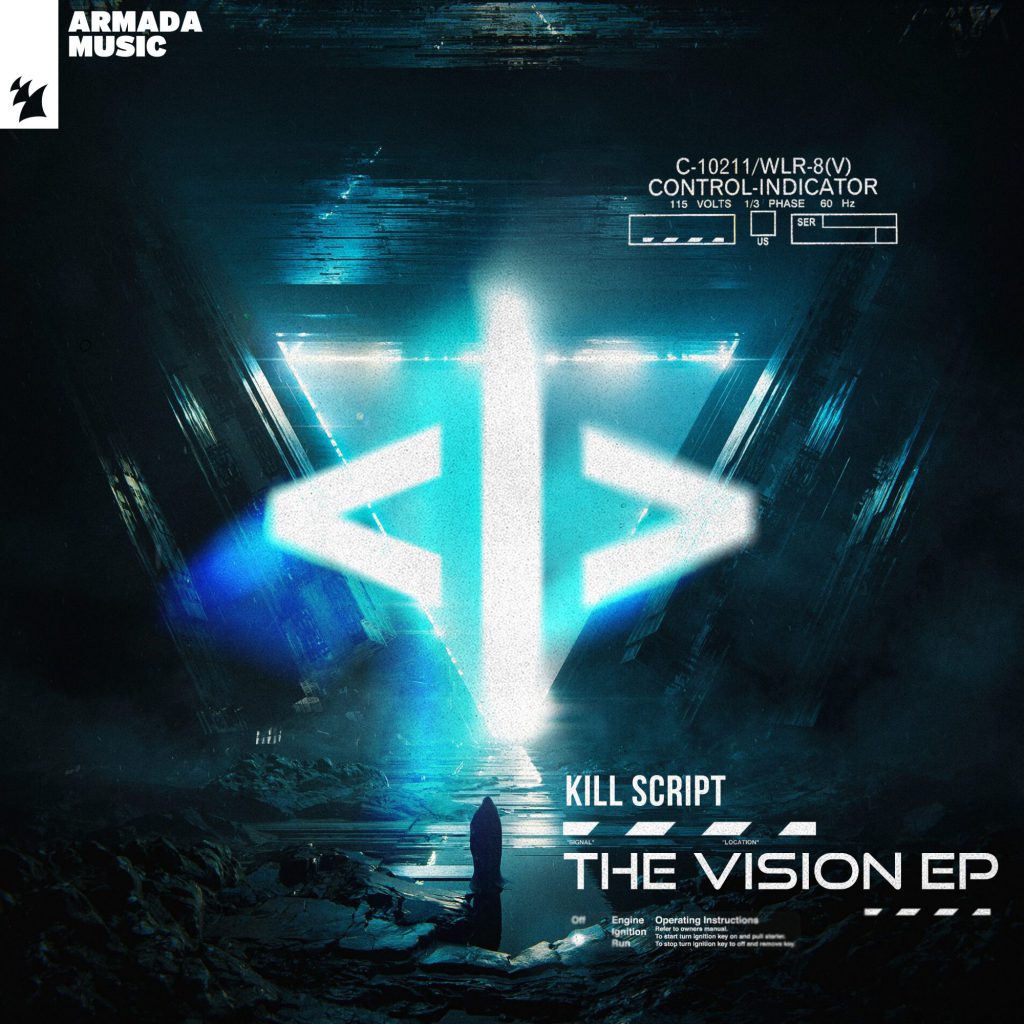 ---
Follow KILL SCRIPT on Social Media:
Facebook | Twitter | Instagram | SoundCloud