Staticproof continues to make waves in the Denver music scene, so we took a moment to sit down with the creators to talk about their success.
---
If you're in the Denver house scene, you've probably heard of the name Staticproof. This event planning crew has shown locals of the Mile High City multiple memorable nights filled with inspiring atmospheres, beautiful interactions, and all the sexy house tunes you could imagine to keep your body grooving till the sunrise.
Staticproof has house and techno coursing through its veins, and it has just the right people behind it to showcase the passion within its walls. Since its start date, Staticproof has hosted several after-hour house events that have featured many amazing artists such as Morelia, Freqish, Mr. Frick, and more. Notorious for booking artists who collaborate with Dirtybird, the energy that is felt at the events is something that many crave and look forward to feeling again.
With a passion so apparent, we couldn't help but want to peek into the behind-the-scenes that bring it all to life. We had the pleasure to sit down with co-creators Kole Friese and Ryan Mihalich for the chance to pick their brains and see their thoughts behind the vision, future plans, and more that is in store for Staticproof.
---
Hey Kole and Ryan, thanks for taking the time to chat with us today about Staticproof. Tell us a bit about how the two of you know each other and how the idea for this new project came to blossom.
Kole: Thank you for having us! Last fall, Ryan and I got connected through a mutual friend. All being from Florida, we discussed the potential opportunity of bringing the Miami late-night house and techno music scene to Denver. We noticed that house and techno music in the city had been primarily channeled through corporate and mainstream clubs. Ryan and I felt we should curate after-hour experiences in an intimate setting.
Creating a fresh brand in the dance music scene takes some guts. What else have you two done within the industry to give you the courage to take on this life-changing path?
Ryan: Simply put, I am a lifelong lover of house and techno. The endless number of nights spent at club space in Miami fueled a passion that I didn't know was there. I've always wanted to start coordinating live music events, but I was waiting for the right opportunity and the right time.
K: Music is everything to me. With experience in event planning, DJing/producing and helping run a booking agency (PeopleSources), I've always had the courage to try new adventures and see how far I can get. By knowing some of the ins and outs of the music industry, I'm able to take various elements and apply them with Staticproof.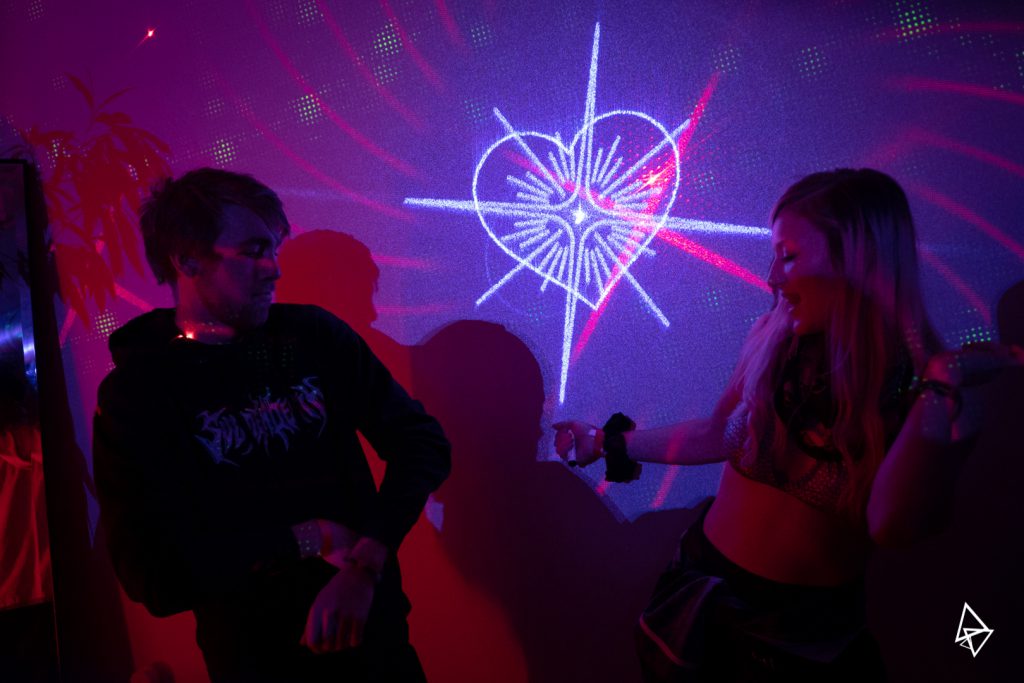 Is there a specific vision you have for Staticproof?
R: We want Staticproof to be a recognizable name in the scene. Not only for the artists we bring but for the experiences we create. Our goal is to produce high-quality live music events with a focus on curating intimate experiences at unique venues. We have future goals of being a record label, expanding outside of Denver, and hosting stages at music festivals. We will continue to support and showcase underground talent and local venues. We want to make sure that we stay true to ourselves as we grow with the right intentions.
You have had two official events in the Rino Art District now. Can you walk us through your planning process for the shows and share the emotions you felt after they were over?
R: Our first two events operated on two different sides of the spectrum. The first step in both was finding a unique space to host the event. One of Kole's supportive friends from college, Charlie Bilsker, was kind enough to let us rent out his professional photo studio and transform it into an event space. Equipped with a speakeasy door, professional lighting rig, haze machine, disco ball, and more, we created an atmosphere that we haven't yet experienced in Denver.
We knew we wanted to switch things up for the second event but stay in line with our creativity, so we went venue hunting. With the help of some other hunters, we landed on the upstairs section of Zodiac Hause. With an upgraded sound system, exposed brick wall, lasers, and an entire room full of floor pillows, we knew this was the next spot. We received nothing but good feedback from the first two events. Hearing positive experiences is what pushes us to do this. Being our own critics, we noticed a couple of areas of improvement that we will address to ensure the next event is even bigger and better.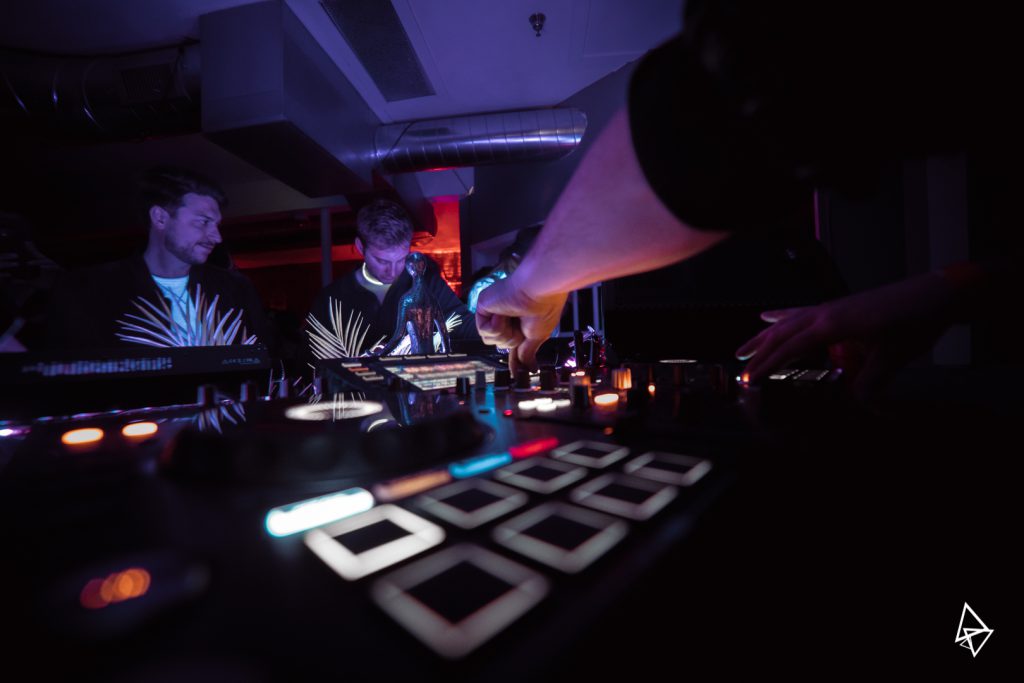 What makes the Denver music scene so unique in your eyes?
K: Ryan and I see Denver as an opportunity for growth. I like to think Denver is a "365-day music festival" with nonstop events and competition, but there can't be growth without competition. With so many shows to choose from, guests come from all over and may get familiar with genres they have not heard before. There could be five major shows happening in one night, and they could all be sold out! That's the magic of Denver.
Many see Denver as the bass capital of North America, yet you guys kicked off Staticproof with a house music showcase. What led to this decision? Do you plan to ever branch out to other genres?
R: As the bass capital, we felt that the genre is saturated in this market. Growing up surrounded by a thriving house scene, I decided to go back to my roots and pull ideas from what I saw was working in Miami while putting a spin on it. With the vibe of the current venues we are working with and other venues we have our eyes on, bass music doesn't seem to be an appropriate fit. That doesn't mean we don't plan to branch out, but that's a discussion for later down the line.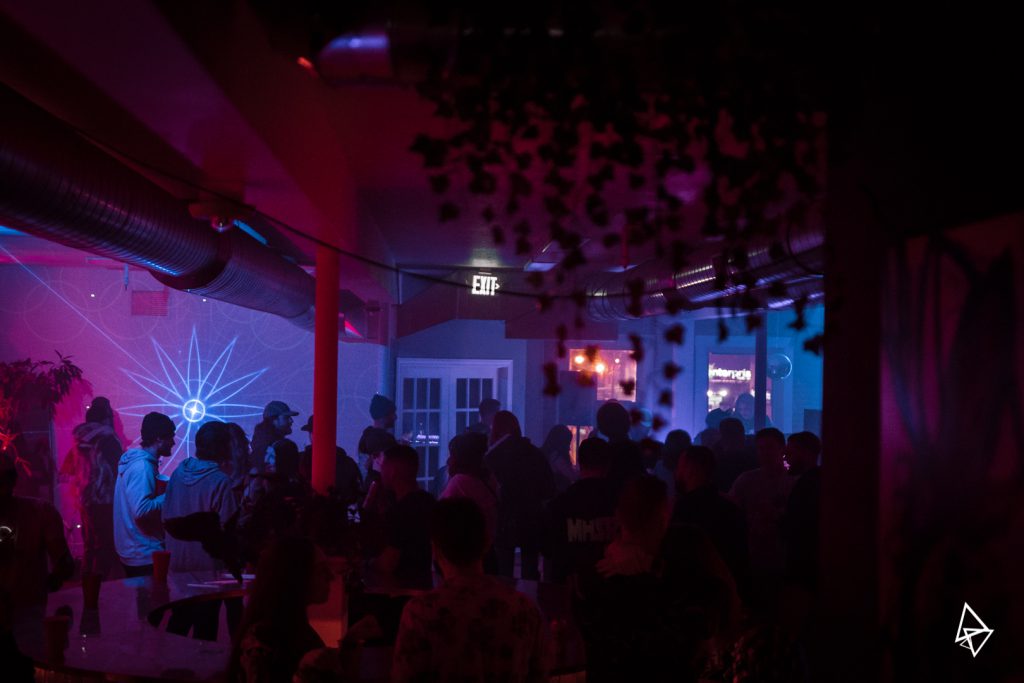 It's clear to see you guys have a lot left to offer. What plans do you have for us in the upcoming future?
K: After the incredible success and positive feedback on our second event, we plan to move to a larger space to host the next event. As summer rolls around and it gets warmer, we intend to host a daytime rooftop party in downtown Denver!
Thank you, guys. That's all I have. I appreciate your time to talk with us. Is there anything that we didn't touch on that you would like readers to know about Staticproof?
K: We do this because we love it. We are a local independent promotion company, and our events are a safe space for everyone to enjoy music. Every dollar our guests spend goes towards funding the next event and does not go into the pockets of big corporations. Please continue to support your local independent promoters. Thank you again for having us!
With a mindset like Staticproof, we can't wait to see what is yet to come. If you're ever in the Denver area, keep your eyes peeled for events with the name Staticproof stamped on them and see for yourself what all the well-deserved hype is all about.
---
Follow Staticproof on Social Media: