Dirtybird dropped details on the flash sale for this year's edition of Dirtybird Campout and is offering exclusive deals to Birdfeed members.
---
Dirtybird Campout is easily one of the most outlandish and exhilarating festivals that the US has to offer. From October 7-9 at the Modesto Reservoir Campgrounds, house lovers will unite to embrace lighthearted summer camp vibes featuring an array of games and activities, all while shaking their tail feathers as each unique DJ unleashes the heat on the dancefloor.
While this year's edition may still seem far off in the distance, Dirtybird is already kicking everyone into gear with the news of the flash sale for tickets and camping passes. The presale kicks off on March 18 via the Dirtybird Campout website, but if you're a member of Birdfeed, they have you covered with some special offers to boost the anticipation.
So, what are some of the highlighted exclusives? First and foremost you'll gain early access to Dirtybird Campout tickets at the lowest price tier and up to $225 in savings. This pretty much pays for itself right here! Other discounts and add-ons include parking and bed packages, which also help to lighten the load. And if you're a social butterfly then you'll enjoy the special VIB meet-ups at super-secret locations throughout the venue. This is only the beginning of the sweet treats you'll receive when signing up for Birdfeed!
As a Birdfeed member, you'll have the ability to stream from the entire Dirtybird catalog and listen to unlimited amounts of music. In addition, VIB members will receive 10 VIB egg credits a month that you can use to download the latest releases, remixes, exclusives, and back catalog tracks. Finally, Dirtybird loves your feedback so you'll have the opportunity to rate tracks and add comments to the release feeds while interacting with the Dirtybird community through invite-only games. Active participation will even garner you some super awesome real-life rewards.
If that's not enough to get you heading straight over to Birdfeed, the Campout flash sale for the general public happens on Friday, March 18 at 10am PST but as a Birdfeed member, you get to grab tickets on Thursday, March 17 at 10am PST. So, call all your friends and spread the word, Dirtybird Campout 2022 is officially taking shape.
To subscribe, head over to the brand new Birdfeed 2.0 website and keep your eyes locked onto us and Dirtybird's socials as more news is heading your way soon. If you aren't a Birdfeed member, you can access the general flash sale via their website.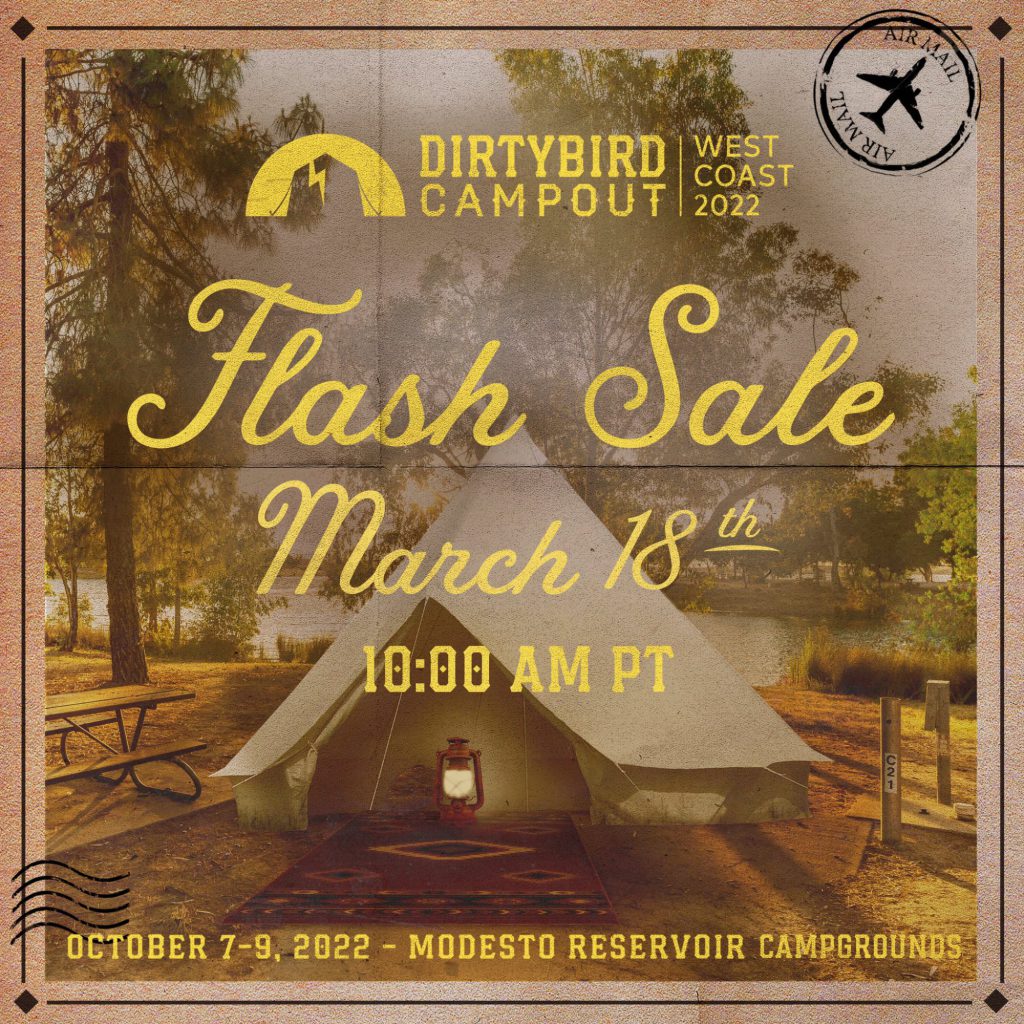 ---
Connect with Dirtybird on Social Media:
Facebook | Twitter | Instagram | SoundCloud | Twitch